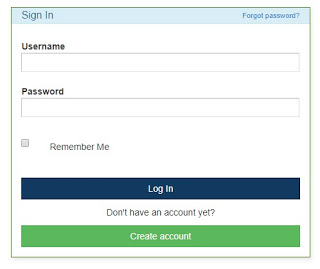 This is Before Your Business Incorporation, What? /How do I get Ready to Incorporate My Business? -Before Your Business Incorporation, What?  How do I get ready to incorporate My business? These address your  personal questions and preparedness for business incorporation/registration in Nigeria. Therefore you want to find out how to incorporate a small business which is how to turn your business into a corporation- limited liability company, public limited liability company or others, the position and content of the memorandum  and articles  of association and how much does it cost to incorporate your business. Before Your Business Incorporation, What?/How do I get Ready To Incorporate My Business
This article will address all these your challenges now. You only have to read through. This post will raise common start-up questions on how to incorporate businesses and proffer answers/solutions, things you must do and those things we can do for you to facilitate your company registration.
Before Your Business Incorporation, What?/How do I get Ready To Incorporate My Business
Many of you ask questions like:
What is the meaning of 'incorporation'?
What is the difference between incorporation and ordinary enterprise?
How is a limited liability company registered?
Who does the registration  of the company?
Which government office registers companies?
How do I start an incorporated business?
How much does it cost to incorporate my business?
Also how can Complete Full Marks Consultants Limited help me register my company?
My promise is that this post will answer all of these questions and set you in motion for the registration of your own company today.
To start with, an incorporated/registered company, or corporation, is a registered business entity of separate legal identity from the person or people forming it. The Directors and other officers purchase shares in the business and have responsibility for its operation.
As a matter of fact, Incorporation limits your liability in case of a lawsuit. That is to say that your liability at any time is limited only to the level of your shareholding in the organisation, unlike in a non-incorporated organisation like sole trade or partnership where your liability is not limited. In fact, in this case, your private properties  are not spared.
Therefore, to start the process of incorporating, contact www.completefmc.com via cfmclimited@gmail.com. Ask for instructions, forms and fee schedules on business incorporation.
How Prepared are You to Register Your Company?
The following section determines whether you are ready and prepared to register your business  now or sooner. As a beginner, there are things I would want to advise you to do so as to be ready to register your business.
(1) You need to think things through to maximize your chances of success.
You need to ask yourself several questions, such as:
a) Am I the right person to run the business or do I need to hire an expert?
b) Will customers like my product?
c) What is the market like in terms of competition?
d) What is the nature of the industry I want to venture into?
e) And what are my opportunities in this industry?
f) Are there environmental challenges that are posing as my  weaknesses and threats ?
(g) Do I have enough network to drive this business?
(h)  For those of you in Service Businesses
What type of services do I render?
What industry does it belong to?
Do I possess any special potential for the services?
What category of professionals are involved?
Who are my target clients?
How do I measure my services?
How do I cost my services?
And others.
These are capable of addressing whatever businesses you do – retail, distributorships, manufacturing, merchandising, service businesses etc.
Before Your Business Incorporation, What?/How do I get Ready To Incorporate My Business
(2) Then do the following:
(a) Define your personality:
. What do you know about yourself?
What are your interests in starting a business?
Is it to make money, or to serve clients and by that create value for them  and for yourself or some other reasons?
Are you the type that like pleasure instead of hard work? A clear goal setting will do you so much good
Do you possess any training, skill, talent or any industry experience in the business?
Have you been mentored in the business?
(b) Define your legal structure.
 What legal structure is your business?
 Limited liability company,
Public Limited Liability Company
Sole Trader, Partnership,
NGO etc.
This will help in your asset, liability management. It also has tax implications.
 (c) Think of a Franchise
(d) Get these basic business information ready:
What is the name of your business ?
Who and who are the registered directors, partners or shareholders?
What is their share holding?
Get ready certain information about your company/business,
Company Registered  Address.
Business Address ( if different),
Phone number,
 Fax and Email details
Please, ensure that most information you give here are parmamnent  for a while. This is because, to make changes in incoprated documents some times cost more than registering new one. But remember that if you discard an old company for mare hundred thousand Naira and replace it with a new one, you loose your company history, profile and others. Here,  old age pays.
( e ). Have a business plan in place – Call us for this.
Before Your Business Incorporation, What?/How do I get Ready To Incorporate My Business
(f)  Have a good Feasibility study – this has to do with cost and environmental analysis. And address issues on:
Environmental – business location Vs social, economic and political factors.
Marketing strategy
Market Share
The Industry
Competition
Value chain analysis –  both Demand side and supply side
Technology
Legal
Manufacturing unit cost of production
Turnover – break-even analysis
(g) Be sure of your source of financing
This is another area you have to be ready with. Generally, sources of funding include:
Personal Savings
Assistance from friends and family members
Grants from Free Government money or other NGOs,
Debt funding ( Loan)
Equity funding ( by investors who must have part equity ownership of the business)
Credit facilities ( this is not always available in the beginning, it is always a strategy for working capital management)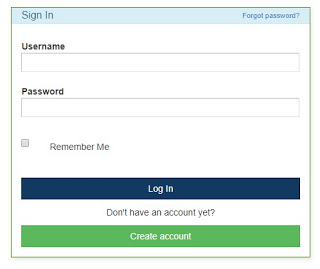 (h) Set up your Management Team
:
This  again, is another area of importance. You have to define your management team properly. This exercise may take into concideration some of the following:
.Policy design – governanace controls including internal control policies.
Recruitment of qualified staff with relevant profiles in working experience and  emotional competencies.
Training of staff,
Design of appropriate salary structure and other conditions of service,
Office automation and good internal control system
Good Office accommodation,
A good administration and accounting departments – with good record system that separates your private activities from the business activities.
 Others Etc.
Also before Your Business Incorporation, What?/How do I get Ready To Incorporate My Business
Now Register /Incorporate Your Business:
Truly speaking, with all these you are now ready to register your business. My advise is that you contact us through cfmclmited@gmail.com or +234 8034347851. Our promise is that, after you have submitted all the needed information and payment, your RC No./Certificate will be ready in 3 days.
Complete Full Marks Consultants Limited is a firm of Chartered Accountants, Tax Managers, corporate advisors, registered in Nigeria as a limited liability compamny under the provision of Nigeria's Company and Allied Matters Act.
As a matter of  fact, Our Services cover services ranging from Accounting & Auditing, Taxation – annual tax filings and obtaining your tax clearance certificates, Corporate services – CAC documentations/company and business name registrations, Management services – writing business plans, business proposals, business coaching, Capacity building training, seminars, workshops etc. obtaining mining licence to other licences for clients.
Contact us if you have need of us., via,
e-mail: cfmclimited@gmail.com
Phone: +234 8034347851, +234 8097900795
Website: www.completefmc.com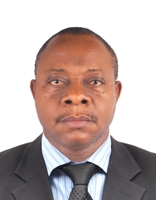 Founder/Managing Partner of Complete Full Marks Consultants Ltd. An Economist turned Chattered Accountant and Tax Practitioner with over 37 years of industrial experience.