Why Do You Need External Auditing Your Business?
External auditors are important to establishing your small business' credibility. They ensure your business accounting and operations comply with relevant laws. Your external auditor ensures that the financial practices of your business are in line with generally accepted accounting principles and would help you spot real or potential problems. Therefore, Why Do You Need External Auditing Your Business?
Why Do You Need External Auditing Your Business?
Consequently,  as a business man or woman, you will be posed with business questions like the following.
Why Do You Need External Auditing Your Business?
How does auditing affect management decisions?
How does business accounts audit help the management?
What are the advantages and benefits of external auditing of your business? And,
How does business accounts audit help the management? – This is to say ' how does audit help businesses'?
This post gives you the answers to these questions, and provide you with reasons why you do need independent auditors.
Why Do You Need External Auditing Your Business?
The Accounting Firm:
Complete Full Marks Consultants Limited (CFMC Limited), the owners of this website, is an Accounting firm incorporated in Nigeria. Its services include accounting and auditing services, tax management and business management consultancy services. If you contact us, as your external auditors,  you will enjoy all these benefits enumerated on this post
What is Audit?
Audit is the examination or inspection of your various books of accounts by CFMC Limited, external auditors. The audit exercise includes physical checking of your inventory and fixed assets to make sure that all your business departments are following documented system of recording transactions and safeguarding the assets in their custody. It's done to ascertain the accuracy of financial statements provided by your organisation.
Furthermore, an audit is also a systematic and independent examination of your business books, accounts, statutory records, documents and vouchers to ascertain how far the financial statements as well as non-financial disclosures present a true and fair view of the concern. This means, any subject matter may be audited.

Why Do You Need External Auditing Your Business?
Types of audit:
There are both financial and none-financial audits.
Financial audit may be narrowed  down only into External and Internal audit. External audit is our concern in this write-up.
There are a number of type's non-financial audits, non-statutory and internal audits, that you can conduct for your business. There could be:
Compliance audit,
Construction audit,
Management Audit,
Information systems audit,
Investigative audit/Forensic,
Operational audit, and
Tax audit.
The Benefits of External Audit:
A a matter of fact, the other types of audit enumerated above, we will take care of in later publications, however, our concern here is on the benefits of having your accounting system audited by an external auditor. External Audit is also known as statutory audit.
Understanding the following questions will help you know what you stand to benefit auditing your business accounts.
What does audit mean in business?
Why is an audit beneficial? And,
Why does government/agencies require audited accounts as prerequisite for contract award in Nigeria?
Why do you need audited account to obtain statutory documents?
(1) In the first place. the purpose of an audit is to provide an objective independent examination of the financial statements, which increases the value and credibility of the financial statements produced by management, thus increase user confidence in the financial statement, reduce investor risk and consequently reduce the cost of capital.
(2) Again, audited account is today a prerequisite for government contract bidding in Nigeria.
You need your audited account to obtain your Tax Clearance Certificate, Industrial Training Fund compliance certificate and others.
(3) Furthermore, an audit helps to identify weaknesses in the accounting systems and enables auditors suggest improvements.
(5) In fact, an audit assures directors not involved in the accounting functions on a day-to-day basis that the business is running in accordance with the information they are receiving, and helps reduce the scope for fraud and poor accounting
Why Do You Need External Auditing Your Business?
(6) Again, audit facilitates the provision of advice that can have real financial benefits for a business, including how the business is running, what margins can be expected and how these can be achieved. Advice can cover anything from the tightening of internal controls, to reducing the risk of fraud or tax planning
(7) Consequently, an audit will enhance the credibility and reliability of the figures being submitted to prospective business purchasers.
(8) Finally, an audit adds credibility to published information for employees, customers, suppliers, investors and tax authorities:
Audit affects Credit ratings,
Suppliers may not  give appropriate credit limits.
Banks and trade suppliers rely in part on credit rating agencies' assessment of the company, and will look more favourably on companies that have an audit
In the event of insurance claims, loss adjusters often have more faith in audited accounts
Audit provides assurance to shareholders (if they re not directors closely involved in the business) that the figures in the accounts show  true and fair view
As a Firm of Chartered Accountants and Tax Practitioners, we ensure you have all the benefits enumerated above. For your business challenges send mail via cfmclimited@gmail.com or call +234 8034347851. Call for your business plans, contract bidding compliance certificates, C.A.C incorporation services and your mining licences.
If you enjoyed this post, Why Do You Need External Auditing Your Business?, please share to reach your friends.
Why Do You Need External Auditing Your Business?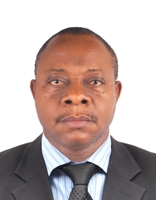 Founder/Managing Partner of Complete Full Marks Consultants Ltd. An Economist turned Chattered Accountant and Tax Practitioner with over 37 years of industrial experience.