What skills required for event management?
What skills required for event management? In deed there re skills required for an event manager. As a matter of fact, event planner skills, qualities and characteristics for event management re enumerated in this post. These key skills for event management re the successful factors for event management in Nigeria.
In continuation, if you've the passion for event management services, here re what you should possess. In fact, you should apply them freely in your event management services.
What skills required for event management?
What You Require:
In fact, here re 16 criteria needed for successful event planning management and its operations
In the beginning, Learning Skill – Like in  fashion business, here too, you must be every day learner.
Followed by, Organisational Skill – You must possess excellent organisation skills.
And, Multi-tasking ability & Time management – This is  the ability to carry out number of tasks accurately at the same time. Then others.
Communication Skills – A good communication and people management  skills.
Problem Solutionist –  Must possess a creative approach to problem-solving.
Result Oriented – Ability to get target results
Details Matter – A  high level of attention to details.
Ability to work under pressure – Must possess  ability to work under pressure and meet tight deadlines.
Self-Starter – Ability to kick-start oneself into action
Negotiation Ability – A good negotiation, sales and marketing skills.
Interpersonal skills –  This is a collaborative skill that you must possess. It's the ability to work with like-minded people together as a team
Passion – Passion is a driver in this business.
Networking ability – Event management entails making connections cultivating a valuable network of events industry experts and other professionals.
Ability to plan for contingencies – Pre-planning and event activity's contingencies matter a lot.
Technological knowledge – Before this age, technology was there just to support operations, but today technology drives the operations. So it's very important here.
Leadership – We all know that being a leader doesn't mean being a boss.
Current and fashionable – You must know what is fashionable and in vogue now.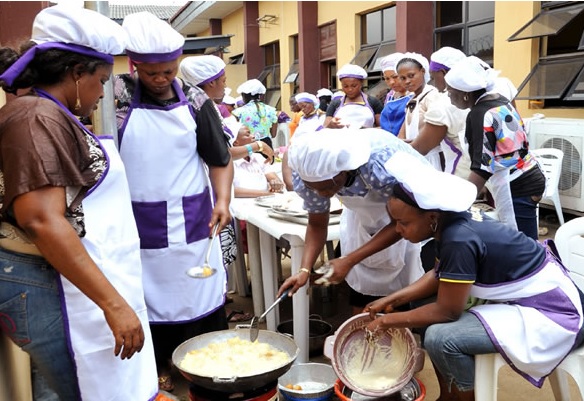 What skills required for event management?
What re your Needs?
You may require an event planner. Or a collaborator. Contact Anekivine Limited @ +234 8097900795
If you require Business Plan, Registration of your business, tax management, accounting and management services, contact +234 8034347851 cfmclimited@gmail.com
How Do I Plan & Organize  Big Events?
Check out these management planning topics: