If you need to invest in agro-produce processing business, here is an opportunity. A Sample Agro-Produce Processing Mill Business Plan will kick-start your business profitably. Related to this are crop production business plan sample, various cereal farming business plan, vegetable farming and fruit processing business plan. In fact, these will build up your agricultural business profile. As a matter of fact, get your Sample Agro-Produce Processing Mill Business Plan here.
What is agro processing industry?
Furthermore, if you are interested in this business, this is what it means. Agro-processing industry is a subset of manufacturing industry. In fact, it's sphere of operation is the processing of raw materials and intermediate products derived from the agricultural sector. Agro-processing industry therefore, is the transformation of agro-products originating from agriculture, forestry and fisheries into consumable or semi consumable products for domestic and industrial purposes.
Sample Agro-Produce Processing Mill Business Plan – What are the products?
As a matter of fact, you have to make up your mind and chose a particular one or a combination of some to invest into. The produce and products ranges from poultry to vegetables, grains, crops, meat, fish and fruits. In fact, everything agriculture can be transformed into something else to make money. Thinking broadly too, you see that dairy products too are one of those agro products that you should use. In fact, today there are fuels from agro-products. For instance, Ethanol, produced from corn, sugarcane or sorghum, is the agricultural fuel product in widest use.
As a matter of fact, these are the produce and products that this Sample Agro-Produce Processing Mill Business Plan is meant for.
Related Agro-Produce Milling Businesses:
Flour Milling – Flour is produced by milling food grains. This is because different variety types of flour are used to prepare different foods. So, there are Wheat flour, brown flour, whole wheat flour, wholemeal flour, corn flour, cassava flour, yam flour etc.
Fruit Juice Production – These are some of the ready to serve items. You can start with a specific product. Or a multi-fruit juice processing plant.
Ginger Garlic Paste Processing – These are mainly used as condiments in various food preparations. They also served as a carminative and gastric stimulant in many medicine preparations.
Furthermore on Sample Agro-Produce Processing Mill Business Plan
Groundnut Oil Production – The manufacturing unit can start small and then grow.  Groundnuts bi-products are popular sources of food throughout the World. Groundnut products are basis for food and confectioneries. 
Groundnut Processing – Nuts can be a very tasty snack to munch on and even more. In fact, this business has export potential also. Yu can start one today.
Livestock Feed Production – Most livestock farmers are always searching for right food and food supplements for their farms. As a matter of fact, different livestock feed needs different requirements. So, you can go in for a particular one or a combination of some. But remember, they may require different equipment.
Meat Processing – This is another agro-product you can invest in. However, processing is a technology of its own. Therefore, meat processing technology comprises the steps and procedures in the manufacture of processed meat products.
Palm Oil Production – This is a good one indeed. It's relevant both locally and internationally. The main raw material is palm fruits. Palm fruit produces palm oil and palm kernel.
Additional, Sample Agro-Produce Processing Mill Business Plan
Potato Powder/Chips Processing – The powder is increasingly being used in a variety of food preparations like snack foods, soups, curries and other dishes as a thickening agent. 
Rice Mill – This is the staple food of majority of world population.
Tomato Processing – a lot of varieties are available. They ar processed into tomato sauce, puree, juice, ketchup etc.
Our Model of Agro-Produce Processing Mill Business Plan:
What we present here is our model. It's a model that takes care of more than 50 agro-produce processing business plan. Our model is a customised model that fits into your business ideas.
Executive Summary for Sample Agro-Produce Processing Mill Business Plan:
This business plan is for Complete Agro-Produce Processing Mill Business. This plan is for three years. This business plan is to aid our management team to drive a determined start-up plans and implementations. Therefore, this plan shows the capital fund requirement and their sources. It also shows the CAPEX and OPEX projections. In fact, it presents our business operations for the next three years. In this regard, here are the turnover, cost of sales, income statement and cash flow projections for the period in consideration.
This factory is going to be located in Orozo. A suburb town in Abuja FCT with a large concentration of both civil servants and local villagers.
Ownership Profile:
Complete Agro-Produce Processing Mill Business is owned by Mr. Ane. Mr. Ane is a certified management consultant whose wealth of experience is well over 30 years. This is business therefore, is duly registered with CAC and has been involved in other agricultural farming businesses in the last 5 years.
Our Competition:
Our research shows that both the supply side and demand site of this industry is very buoyant. The value chain is very extensive and capable of taking in more entrepreneurs. Therefore, notwithstanding that there are a lot of cottage mini milling plants in many places in our locality, the capacity of our plant is enough to absorb whatever shocks that come from such homestead milling plants. In fact, because ours is going to be commercially based, the management is going to be so cost efficient that the unit cost of production will overwhelm those from the cottage factories.
In fact, this strategy has been so planned out and tested that if implemented, we will be sure of more than 15% of the market share in our environment. The population composition of Orozo which is largely civil servants living amongst the indigenous local people is going to be a great advantage for us. This is because most of the civil servants will definitely prefer our brands to those of the local hamlets.
What we bring into the industry For Sample Agro-Produce Processing Mill Business Plan:
Furthermore, we bring into this industry in this locality;
Industry method of operation
Intelligence and knowledge
Mass production leading to low per unit cost.
Expanded rice mill market
Modern life – civilization
More hygienically processed products
And many more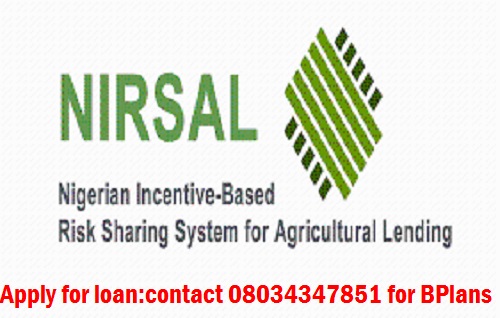 The Financial Analysis:
Here are the analysis of the equipment used in food processing. These ranges from material handling equipment – conveyors and tube systems to preparation equipment which includes sterilizers or wash systems. While heat processing equipment are ovens and fryers.
Commonly, these functions are grouped to:
Preparation
Mechanical processing
Heat processing
Preservation
Packaging
The table below is the analysis of their components and cost of procurement.
Other tables are those for turnover estimation, income statement and cash flow statements.
Thanks:
Yes! Thank you for reading up-to this point. I wish to announce to you that this model of our business plan is available on demand at minimal cost. No matter the purpose of the plan, we are equal to the task. So, if you need it for investors, loan or grants, family members; yes! that your uncle to assist, we will get you a suitable one.
Furthermore, the business plan is far more than what you have here. The feasibility segment of this plan is not fully here. In fact, that's the technical aspect of the whole thing. Get it from us by contacting us on +234 8034347851 or cfmclimited@gmail.com.
Can you help us share to reach others? That will be good.