This is a Sample Cooking gas distribution business plan with feasibility Analysis suitable for Nigerian market. It is a feasibility study designed for LPG distribution business in Nigeria. In fact, it covers how to start cooking gas retail business in Nigeria. A cooking gas distribution business involves buying cooking gas in wholesale from natural gas drilling and production companies and then distributing them to retailers and end users. Therefore, Sample Cooking gas distribution business plan with feasibility Analysis is what you need.
Who needs this business Plan?
A cooking gas distribution business is profitable. In today's Nigeria, it's a very easy business to start. However it requires some reasonable capital to start. But more importantly, is meeting up with the requirements of the regulating body, Pipeline and Product Marketing Company (PPMC).
This business plan is needed to articulate the cost of establishment and to obtain PPMC approvals. So, the entire natural gas distribution industry comprising of businesses that basically manage gas distribution systems need this business plan. Therefore, companies involved in gas marketing that buys directly from the well and sell to a distribution system need this plan template. In fact, natural gas brokers or agents that arrange for gas to be sold via distribution systems operated by other companies also, need this business plan.
Strategic Planning:
Furthermore, cooking gas distribution business plan with feasibility Analysis requires a lot of strategic planning to start. In fact, let me use this opportunity to inform you that to get this properly done you will need some business development services from Complete Full Marks Consultants (CFMC) Limited. In that case, CFMC Limited backs you up with professional business consulting services.
On the other hand, you will need this business plan format when you make applications for government and non – government business capital grants. In addition, this format is also suitable for bank loan applications and for inviting investors. In fact, when you are writing your investment proposals or concept notes for business loan grant and start – up competitions, this must be handy. Again, this is the format of business plan required for dealership approval by the regulatory bodies in Nigeria.
Sample Cooking gas distribution business plan with feasibility Analysis – Highlights of the Business Plan:
Furthermore, the highlights of this business plan include the firm's SWOT Appraisal, feasibility analysis generating unit cost of production and turnover volumes. The market and marketing analysis are the other highlights. In fact, the variety of product and market segmentations are the other concepts to be well defined in this business plan. You have to follow us to see how these are reflected in this business plan.
The Executive Summary
This business plan is for Complete Cooking gas distribution Company Ltd. Complete Cooking gas distribution Company Ltd. is a legally registered company in Nigeria. It has a registered certificate to distribute and supply cooking gas to end users in Nigeria. It has its head office in Kaduna. However, our operating office and outlets are in Kafanchan part of Northern Kaduna state.
An Overview
As a matter of fact, this is a 3-year business forecast for cooking gas distribution in Kafanchan, Nigeria. The feasibility analysis reveals that Complete Cooking gas distribution Company Ltd. will be generating a total turnover of N20,000,000.00 annually from the first year of operation. In fact, based on our 25% gross margin target, this gives a total gross profit of N5,000,000.00 and 15% net margin of N3,000.000.00. We plan to grow the business at 20% annually from the second year.
Ownership Profile
Complete cooking gas distribution Company Ltd. is incorporated in Nigeria in 2015 by three friends. Mrss John, Matthew and Peter. Their shareholding is in proportions of 40%, 30% and 30% respectively.
Our Competition
We are really venturing into a business that is highly saturated with big players. However, our research shows that these big players are unable to meet up with the demand from the rural populace. Greater percentage of our Nigeria's population and cottage industries are in the rural communities. Therefore, our major clientele is going to come from this section of Nigeria's population. In fact, this is why this gas distribution plant is situated in Kafanchan in Southern Kaduna.
Competitive Advantage
In the light of this, we are going to leverage on five main competitive advantages. These are:
Quality unadulterated products.
Our customer base – local population, hamlets, institutions and cottage industries
Availability all-round-year – availability of volumes demanded
A highly creative, customer centric and proactive distributive approach
Lastly, improved workforce welfare.
The business Objectives
The objectives for Complete Cooking gas distribution Company Ltd are to:
Have our products and services in most kitchens within our operating environment.
Maintain gross profit margins at 25%, and 15% net profit margin.
Develop a sustainable cooking gas distribution company that survives on its own cash flow.
Our Goals:
In the light of the above, our goals include;
Becoming a leading cooking gas supply company in the environment of our operation within our first three years of operation
Expanding our company operations beyond the borders of Kafanchan and its environs.
Our Visions:
Furthermore, the vision for Complete Cooking gas distribution Company Ltd is to;
Become the biggest cooking gas distribution company in Kaduna state.
Management Team:
In fact, we parade a formidable management team of experienced managers. The ownership of Complete Cooking gas distribution Company Ltd is made up of young talented and skilled artisans who have a number of years of industry experience having worked for NNPC at one time or the other.
SWOT Appraisal
As a matter of fact, we have been able to appraise our internal and external environments to determine how much strength weakness, opportunity and threat to our existence posed by these factors. We are sure that internal economies of scale is not there yet to generate the lowest per unit cost of production. However, the large market available in the localities will foster high turnover which will take care of this.
Our Product For Sample Cooking gas distribution business plan with feasibility Analysis
Our products are going to be generally centred on cooking gas and accessories supplies and distribution. Because our clientele is going to be those of the large number of homesteads of the society, we have defined our product to be distributed in sizes. Therefore, there are going to be supplies in 50kg, 25kg, 12.5kg, 6kg, 3kg gas cylinders.
The Contributions of our Products and Services to the economy are;
All-year-round availability of cooking gas.
Improved lifestyle in the local communities, which leads to
Improved wellbeing of the local populace
Furthermore, creating employment opportunities for the local population who will be involved in one way or the other in the distributive value chain of our business.
Procurement and supply of high quality cooking gas to our clients
Our capacity to deliver beyond Kafanchan.
What we bring into the business
In the light of the above, we bring into this business;
Knowledge, skill and practical experience in the oil and gas sector
The capacity to consistently deliver quality cooking gas services
Market watch for a good understanding of the market trends.
Finally, our staff bring modern online operational and technical skills.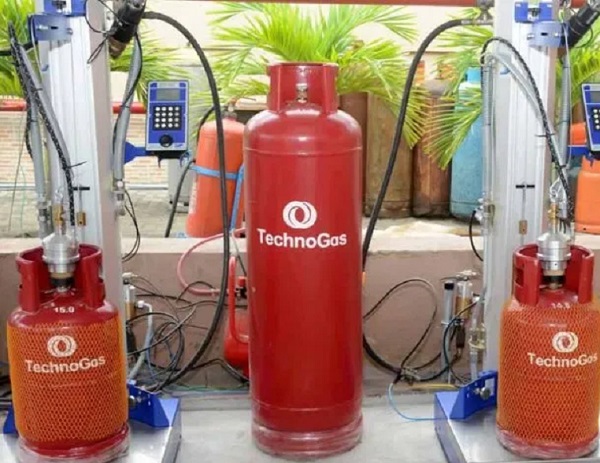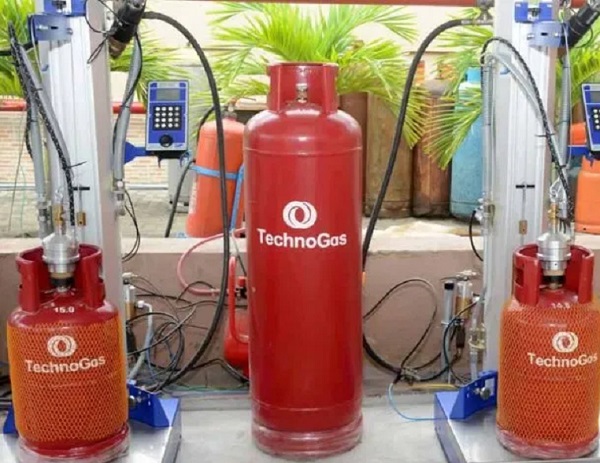 The Financial Plan
Furthermore, the materials and equipment required for cooking gas distribution business in Nigeria include Delivery trucks, office building, truck maintenance tools, company vehicles, gas pumping machines, weighing tools etc.
In fact, the analysis of these are in this business plan. The financial analysis segment details all of these. Therefore, included are estimates on capital funding and assets requirement. Then are, turnover and income statement forecast for the period under plan. The cash flow analysis is structured for the first one year operation.
READ ALSO:
The Final Copy of Sample Cooking gas distribution business plan with feasibility Analysis
Furthermore, the final copy is always available. This you will have on request at minimal cost. Therefore, if you must win the loan application or attract investors, you need this part of the business plan. This is where we generate the parameters that determine if you are capable of winning the loan application or attract the investor.
In conclusion, I wish to let you know that Complete Full Marks Consultants (CFMC) Limited is a firm of Chartered Accountants, Auditors, Taxation and Management Consultants. Our professional expertise is always brought into our business plan development. In fact, our several years of industry experience speaks for us. Therefore, we can assist you will all the business support services you desire.
Our Contacts:
Call us on +234 8034347851 or email us via cfmclimited@gmail.com
Finally, if you enjoyed this, please help us share to reach your contacts. Thanks for doing that.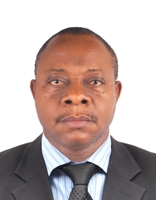 Founder/Managing Partner of Complete Full Marks Consultants Ltd. An Economist turned Chattered Accountant and Tax Practitioner with over 37 years of industrial experience.