This is How to Prepare Business Plan Financial Analysis Segment. In fact, it covers all you need to know about how to write the Financial Section of a Business Plan. It's the financial Analysis for both small and big Businesses. So, re you worried as to how to financially quantify all your business plan assumptions? Is the generation of the relevant tables and graph a big issue for you? Here are how to go about them.
The Business Plan Assumptions/Projections:
You may have known that the first step in this process is making the financial assumptions. Therefore, you will make assumptions for direct and indirect cost. There shall also be assumptions for personnel, utilities, fixed assets and working capital. So, you may start by listing out these variables. But, then, you need to attach value to them. Yet attaching value to them is simple. However, the major job is how to align these values and generate the forecast parameters and to generate the relevant tables, graphs and ratios. And, as such, your questions is, how do I calculate financials for a business plan? In fact, these are the thrust of this content. You have to read on.
Business Plan Financial Analysis Segment: How to Prepare One – Available Options for your business plan:
There are these options available for your business plan. If you need them, you may need to contact us.
Various business plan financial analysis
Financial plan analysis for startup business – examples
Business Plan assumptions templates
Business expansion plan financial projection analysis
Financial plan templates with tables and graphs.
Business Financial Statements Analysis reports
Turnover Analysis
Marketing Analysis
SWOT Analysis
Executive Summary
The Financial Analysis Component of your business plan:
Do you know that the plan outline of your company's growth strategy is essential to your business plan? But, do you know that you need the necessary backups. These backups are what we need to discuss about in this post. So, you have to continue reading for how to work on sales forecast, expense budget, production analysis and cash-flow statement.
You have to note that the financial section of your business plan is one of the most essential components of the plan. In fact, your need it if you have any hope of winning over investors or obtaining a bank loan. Again, to watch how successful you are in business you need to compile a financial forecast.
Do not make the mistake of thinking that your business plan financial section is your accounting system. No! The two are different. So, do not get confused about this because your financial projections include profit nd loss, balance sheet, and cash flow and so look similar. No. The thing is, accounting is historical and so looks back words on your business operations. But your planning or forecasting is futuristic, looking forward.


Do you need our help?
I ask this question because all of the various calculations you need to make to get the financial section of your business plan together are good reasons to look for our help. Our business plan templates re auto-generated and contains all you need for your business plan. Included re Personnel cost and production expenses analysis, Income statement, balance sheet and cash flow analysis. These re supported by relevant financial ratios, pie charts or bar graphs. These are necessary financial instruments to appraise your business operations like your sales history, or your projected income over some years.
Was this post helpful? Just indicate by clicking on YES Or NO
GET OUR ENTREPRENEURSHIP DEVELOPMENT AND SUPPORT SERVICES:
In fact, there are a lot of this. So, our entrepreneurship development and support services include taking care of your business start-up processes. This include generating your business ideas, business planning and feasibility analysis and entrepreneurship trainings. Our Accounting and Auditing services are also available.
This article was put together by our team of business development services at Complete Full Marks Consultant Ltd. This is part of our social responsibility to educating public on entrepreneurship development in Nigeria. We are Chartered Accountants. So, if you have need for what we can do for you, do not hesitate to contact us.
OUR CONTACTS:
These are through +234 8034347851, or 09053130518 (office). Or Email: cfmclimited@gmail.com or completefmc@gmail.com.
RECOMMENDED RELATED TOPICS TO VISIT ON Business Plan Financial Analysis Segment: How to Prepare One:
FOR CAC INCORPORATIONS:
FOR BUSINESS PLAN & FEASIBILITY ANALYSIS
FURTHER RECOMMENDATIONS FOR TIPS ON BUSINESS GROWTH
In conclusion, these recommended posts re to help you search for more business information on Business Plan Financial Analysis Segment: How to Prepare One As a matter of fact, they are equipped for your business plans financial analysis. So, click on some of them and you are on your part for a breakthrough. You had these because Completefmc cares.
Again, if you enjoyed this post, can you now bookmark to share to your contacts. And, please click to follow us on our Facebook handles. Thank you.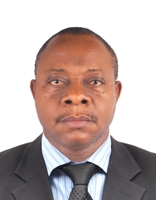 Founder/Managing Partner of Complete Full Marks Consultants Ltd. An Economist turned Chattered Accountant and Tax Practitioner with over 37 years of industrial experience.