Here you have the Current Changes on Company Registration for CAC 2020 CAMA – Are you aware that the amended 1990 CAMA – Company and allied matters Act, has some implications on how you operate your business? Do you know it has great emphasis on the importance of business registration? As a matter of fact, the regularity of business activity depends, among other factors, on proper registration with a competent body like the CAC. Do you know that failure to do so has negative consequences for the entrepreneur, as shown below?
Now, if you are one of those asking; how much does it cost to register a company in Nigeria from 2020? Or how do I go about registering my company with the 2020 CAMA in place? Other relevant issues include; CAC registration fees 2020, list of documents to upload for CAC company or business name registration, CAC name search and registration promo 2020. This article is for you.
The Public Announcement
Now, check out this public announcement from CA.C:
This is to inform our esteemed customers and the general public that in line with our implementation plan for Companies and Allied Matters Act (CAMA) 2020, the Commission has upgraded its registration software to accommodate the changes introduced by the new law on existing entities. The upgrade will also enable all customers to do all post registration filings electronically.
Responsibilities arising from the 2020 CAMA legislation.
As a matter of fact, with the arrival of a new year, especially after the traumatic 2020 COVID-19 pandemic, many seek (by will or need) to venture into entrepreneurship from the creation of a new business. Yes; being your own boss is a dream of countless Nigerians now. But so that this project does not turn into a terrible nightmare, it is necessary that the entrepreneur be aware of the responsibilities arising from the 2020 CAMA legislation.
The obligation of the Entrepreneur for Current Changes on Company Registration for CAC 2020 CAMA
In fact, we will talk today about the first obligation of the entrepreneur when starting a business in Nigeria. Do you know it's mandatory that you, the entrepreneur register your companies' respective headquarters, before the beginning of your activity?
That is to say that registration must precede the start of business activity. With it, the entrepreneur or society will gain its own legal personality. The registration of the individual entrepreneur and of the companies will occur at any CAC office throughout the federation unit.
Negative consequences on Current Changes on Company Registration for CAC 2020 CAMA
In fact, there are several negative consequences for entrepreneurs who do not comply with this legal requirement. As a matter of fact, the irregular company loses several benefits. Check out these:
The partners of the company will have unlimited liability for the company's obligations;
The entrepreneur may not participate in public bidding,
You cannot file for bankruptcy of another entrepreneur,
It will not have active legitimacy to request recovery of companies,
The irregular entrepreneur will not be able to have his business books authenticated for any legal purpose.
Thus, it appears that the irregular entrepreneur will have great difficulty in conducting his business, making it even more difficult to grow and even more costly in the face of eventual setbacks. So the suggestion is simple: if you are going to undertake, make the appropriate business registration and act within the law.
Did you come across the following public announcement from CAC too?
Following the deployment of a new registration application that includes an interface for post-registration filing and electronic search, customers are advised to confirm the current information on their registered entities on https://search.cac.gov.ng using the paid service interface. Any feedback on the status should be forwarded to spu@cac.gov.ng This will enable the Commission to do the necessary update required.

Signed

Management

January 11, 2021
RELATED TOPICS On Current Changes on Company Registration for CAC 2020 CAMA:


How may we help you?
In fact, as it stands now, you need our help in your company registration with CAC. These are in name availability search, filling and filing the relevant forms and making the appropriate fees payments. This is our simple way of helping you register your company in record time and have your company certificate, CTC of MEMAT and other documents required from the registration.
Do you need to contact us immediately for Current Changes on Company Registration for CAC 2020 CAMA?
That's ok. Just call +234 8034347851 or 09053130518. You can also mail us through cfmclimited@gmail.com or completefmc@gmail.com.
Did you enjoy this content – Current Changes on Company Registration for CAC 2020 CAMA? The corporate services team of Complete Full Marks Consultants Ltd, is always working hard to assist the members of the public who are interested in registering their company with CAC. Several hundred people have enjoyed our services for pre-incorporation and post-incorporation assignments.
Do you want a smooth start-off? Register your business today. Generate good business ideas. We can help. So, you can start by getting our Agro products Export manuals, business plan templates and many more. If you need to boost your business financially – get our e-manuals for AGSMEIS loan online training – contact 08034347851 or cfmclimited@gmail.com
Business Financing Opportunities
There are also Business Financing Opportunities we can assist you process. In fact, with the ongoing program for CBN NIRSAL BOI AGSMEIS loan schemes; you can finance a new business or resuscitate an ailing business. In this program we train you to qualify for this loan. Furthering, we get you admitted on the application portal and prepare your business plan to complete the application process.
As a matter of fact, we can proudly say we have helped over 200 young entrepreneurs establish and resuscitate ailing businesses through this program. Can you show your desire for this by clicking this?
Our Professional Team Services on Current Changes on Company Registration for CAC 2020 CAMA:
Furthermore, on Current Changes on Company Registration for CAC 2020 CAMA – along your various product or service value chain – we help register your business with Nigerian Export Promotion Council, C.A.C. and update your other incorporation documents. In addition, we also deal with your tax matters and other contract bidding documents where necessary. In fact, as Professional Accountants, our office is a one-stop office for business development and support services. You need to contact us immediately.
Finally, I hope the content was helpful? Can you confirm by clicking YES or NO.
Thanks. You can now bookmark this page for further updates. You can also share to reach your desired contacts.
Current Changes on Company Registration for CAC 2020 CAMA:
RECOMMENDED FOR CAC INCORPORATIONS:
RECOMMENDED FOR BUSINESS PLAN & FEASIBILITY ANALYSIS
FURTHER RECOMMENDATIONS FOR TIPS FOR BUSINESS GROWTH
Current Changes on Company Registration for CAC 2020 CAMA:
Furthermore, these recommended posts are to help you search for more relevant and accurate information. As a matter of fact, with them, we make sure you are equipped to succeed in your business. So, click on any one of your choices and you are on your part of success. In fact, Completefmc cares.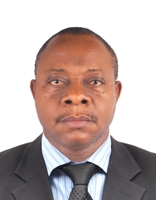 Founder/Managing Partner of Complete Full Marks Consultants Ltd. An Economist turned Chattered Accountant and Tax Practitioner with over 37 years of industrial experience.