Now that you need a Mini Refinery: Get a Business Plan. In fact, this is a Sample Mini Refinery Business Plan in Nigeria. This business plan gives detailed cost of setting up a modular refinery in Nigeria. It also covers models for proposal for modular refinery. Indeed, it's a sample business plan template for a private mini oil refinery. Covered here also include tip on the setting up of the refinery in Nigeria. This aspect helps you understand how to do the needful before starting a refinery business. So, do you want to start an oil refinery company from scratch? Or do you need a sample private mini refinery business plan template? If YES, This post is for you. So, read on.
Petroleum Business is a Serious Business:
As a matter of fact, across the world, oil businesses are serious businesses. This is due to the huge profit that these natural resources bring to both individual, industrial and national economies of the world. In fact, this accounts for why even countries in the world like the United States of America would do anything to control the world's oil wealth. Indeed, countries like the United Arab Emirates, as well as other countries, are deeply involved in the production and distribution of oil. However, this does not mean that the oil business is strictly for nations and large conglomerates. The truth is that you, as an individual, can also start your own oil refinery.
Can you find out how and why many people in Nigeria take risks in the illegal oil refineries business? Find out also what the consequences of burning associated gas with oil are for people and the atmosphere.
Introduction on Now that you need a Mini Refinery: Get a Business Plan
On a peninsula east of Lagos, 30,000 people are working on a project that promises to transform Nigeria's economy. It's here that Aliko Dangote, Africa's richest man, plans to spend more than his $ 13.5 billion net worth to build one of the world's largest oil refineries. If successful, it can reverse an ironic situation: the country that produces the most oil in Africa is obliged to import $ 7 billion in fuel a year. It can go further, supplying the market itself and neighboring nations. Completefmc Refineries Ltd, will add to these benefits.
Our Objectives
Completefmc Refineries Ltd will have as its primary objectives in the following elements:
To establish and operate a new local and regional refinery specifically at Niger Delta geopolitical zone of Nigeria.
To implement an organizational and marketing strategy that will achieve an average 10,000 barrels of crude refined daily, maximizing revenues and return on investment while minimizing risk.
Achieve a gross revenues in excess of XY million Naira per annum within the first two years of our operations, and exceeding MZ million Naira per annum, by the end of the third year.
To achieve net operating profits in the range of Z% of the total revenue within the first 12 months of refining operations,
To achieve the projected results starting with four mid-to-large-size refinery facilities, growing to six by the end of the first year of operations,
Accelerate operations, and present a professional minded growth-oriented image from the outset. In fact, this will set the stage for planned expansion, mirroring growth rates projected for the first year of operations. In this case, enabling the refinery to extend its planned scope and, in future years, to transition from its initial regional status into a larger national refinery.
Identify and develop key alliances, co-operations, associations, and partnerships with other larger, more established, and highly regarded refineries both within and beyond the target region that will enable the proposed refinery to provide an extensive range of commodities.
What we bring into the Industry:
We bring the following into the oil refining industry in Nigeria to revolutionize it.
The provision of high-quality products and services to geographical areas that are currently unserved or poorly served.
Employment of technically cost-effective production technics that will suite the size of the market planned for.
The utilization of the latest electronic and information technologies in sales and marketing;
Online order and loading process.
Electronic shipment tracking; and operational oversight.
Development and implementation of co-operations, associations, and partnerships among sister refinery operators.

The industry:
A mini-refinery:
What are the business of mini oil refineries really, you might ask?
A mini-refinery has to do with automated oil distillation units mounted on skids to process around 6,000 barrels / day or more of crude oil. This trade is really gaining acceptance because it is cheaper and easier to set up and does not need the number of years needed to build and install a conventional refinery (on a large scale).
Therefore, if you think that this line of business may be something you would like to get involved in. Or if you have always had an inclination towards the oil business; here are the industry tips you desire to work on beforehand, noting that starting this type of business needs a lot of funding.
Research is needed:
Even if you do not want to take seriously the need to do some research from time to time, refinery business is an exception. This is because it's very important that you take seriously the quest to do some research when it comes to starting a mini refinery. In fact, for this you earn a lot when you start reading a lot. In addition, you would be able to learn a lot by reading about the experiences of other industry entrepreneurs who may have gone before you. Again, this will enable you learn more about some technical aspects of the sector.
Have educational background:
This is very important in this commercial field. In fact, you need to accept some fundamental truths. Do you know that refining is indeed a scientific process? That is why it may be necessary for you to have a solid educational background in some science-related courses that can help you in oil refineries. Courses geology and mining, petroleum engineering, petrochemical engineering and a number of other courses will help a lot. However, this does not mean that you could not start a mini oil refinery without being a graduate in any of the above listed disciplines. In fact, it just means that you can consider engaging someone with experience in one of these areas on your team.
Write a business plan:
This cannot be ignored. In fact, writing a business plan is very vital. This is because, in large part, it would help you to know how to structure the business now for future purposes. Therefore, it is advisable to allow an expert to help you in this area. This is because there may be some financial projections that you would need to deal with on a professional level. Ensure too that there are long-term deadlines and goals in your plan. You can consider contacting us immediately for this business plan.
Be trained:
Furthermore, it's that experience counts here, too. So, it is not enough that you have only basic knowledge in oil refining. It's very necessary that you also receive some practical training. This may not be easy, as it implies that you work at an oil refinery station. So the question is, what happens when you can't get a job at an oil refinery station? So you want to try another option. That means, you have to volunteer to be a worker without a fee. If that doesn't work, think about hiring a specialist to help you set things up. This can cost a lot, but you can be sure of getting the best.
Now that you need a Mini Refinery: Get a Business Plan
Get a space
Starting a mini oil refinery requires the use of limited space than that required by regular large-scale refineries. You can site your mini refinery in the suburb of the city. You could also plan for the refinery set up near the source of raw supply. Ideally, experts advise that one unit of it does not involve more than 4 plots of land. Good news is also that they can be assembled in just a few days, as they come in prefabricated modules. In addition, they can also be disassembled when relocation is needed. If you want something a little larger than four batches, consider assembling multiple refining units in the same facility to meet diverse dispensing needs.
Invite experts to do all the equipment:
You would need some very in-depth experts to help you install your mini refinery equipment. However, this can cost a lot, but you can be sure that it would not cost as much as necessary to start the large regular refineries. You can choose to use a different specialist or use the same person you trained to do things, as you may not be very knowledgeable about it.
Advertise your Business
Now, it's time to start spreading the word to oil marketers, as well as gas station owners at your mini oil refinery. This is so important, as your ability to make a profit depends on the amount of customers you can get.


Summarizing:
Hey! Were these tips really helpful for you to start your mini oil refinery? In fact, the answer would be a resounding yes, as these are tips used by experts who enjoy the dividends of owning a mini oil refinery.
Secondly, do you need a business plan that incorporates all of these? Remember, that is the reason for all the stories we told in this article. In fact, you need this business plan from us. So, you will do well contacting us on +234 8034347851 and cfmclimited@gmail.com.
Thanks for reading through. You can now bookmark this page, copy and share to your contacts. You can also follow us on any f our social media platform to further refinery information.
RECOMMENDED TOPICS FOR:
FOR CAC INCORPORATIONS:
FOR BUSINESS PLAN & FEASIBILITY ANALYSIS
FURTHER RECOMMENDATIONS FOR Now that you need a Mini Refinery: Get a Business Plan
These links will help you tart and organize yourself and team very well. You are welcome.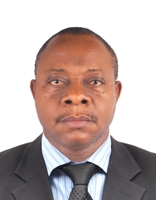 Founder/Managing Partner of Complete Full Marks Consultants Ltd. An Economist turned Chattered Accountant and Tax Practitioner with over 37 years of industrial experience.