A Guide on how to write a project Proposal Strategically- It is when you make your proposal writing strategic that you win the contract of funding you require. In this article we teach you how to approach your business proposals strategically.
Our approach will show you the format of a proposal and to include in it. It will also answer the questions; what is a project proposal? Here also are how to generate proposal ideas and write a project proposal for funding. In fact, this is a proposal template for you to copy and use for your proposals.
What then is a project proposal?
This is a document that outlines everything stakeholders need to know to initiate a project. In fact, it's very necessary if a project must get off the ground. Therefore, it's usually presented during the project intake process.
As a matter of fact, at this stage and as always a well-written project proposal informs and persuades. It combines project management skills with a few other essential skills like research, data analysis, and some copywriting.
Check out this on A Guide on how to write a project Proposal Strategically:
You have this wonderful idea for a project. Do you? And you find out that the more you research on it, the more you think it's something worth the funding and resources. Do you have such pressure right now?
Do you see this your particular dream project as a potential game-changer for you and your organization? And you think that if things work out the way you envision them, the resulting product will be a huge win for the organization, even for the industry as a whole. But how would you convince the company's decision-makers to buy into your idea? There is just a short answer; draft a compelling project proposal.
In this guide, we'll talk about what a project proposal is. Why you need one. And how to write a project proposal the bosses will notice.
To start with, the following is the steps to follow to write your own proposal.
Define the problem – there must be a problem to solve. Define it here.
Present your solution – your dream solutions
Give details of your deliverables and success criteria
Methodology – state your plan or approach here
Present Timelines – that is outline your project schedule and budget
Tie it all together – let your presentation flow chronologically
Edit and proofread

The Format – A Guide on how to write a project Proposal Strategically
This is the conventional proposal format. Therefore, it must include the following elements:
Executive summary:
This is essentially the project's elevator pitch. It's the summary of your write up. Therefore it must state in clear terms the problems and addresses how your proposed project intends to solve the problems based on what you have presented on the other parts of the write up. And finally discusses what a successful project looks like.
Project background or history:
This section outlines both successful and unsuccessful previous likely projects. And then outline how the latter could have been handled better. Followed with the goals showing how the proposed project will be more successful based on the lessons of the past.
Requirements – A Guide on how to write a project Proposal Strategically
This section briefly summarizes what's needed throughout the project life cycle. These are the required resources, tools, project schedule, etc.
Solution.
This is the solution section. So, it must explain how you intend to approach the project and bring it to completion. To be outlines here include the project management steps, techniques, and skills needed to get things done more efficiently. And how to manage problems as well.
Authorization.
This section states explicitly who the project's decision-makers are. It give details of the stakeholders authorized by the client to make approval or sign-off decisions.
Appendix – A Guide on how to write a project Proposal Strategically.
As usual, any information not included in the actual proposal should be in the appendix. This may include materials and resources that team members and stakeholders can use to learn more about the project.
In summary:
If you're not sure where to start, start from your financial analysis or budgets. Or, contact us for help. Project funding and management run concurrently.


RELATED MATTERS:
The under-listed subject matters are to enable you navigate your way into doing your business well. Some are for your start-up incorporations and business planning and for existing business updates. Click to read any one of your choice.
CAC INCORPORATIONS:
BUSINESS PLAN & FEASIBILITY ANALYSIS
FURTHER RECOMMENDATIONS:
Finally, did you click on any of the links above? Its a comprehensive list of links to help you start off well. In fact, these will help you start and organize yourself and team work.
ALL YOU MUST KNOW ABOUT WRITING A FUNDING/GRANT PROPOSAL
Did you bookmarked this page? Please, you have to do so now. I know you enjoyed this article. Was the article helpful? Just indicate by clicking YES or NO. Ok, you are free now to bookmark this page to share to your contacts. You can also follow us on any of our social media platforms. Good luck!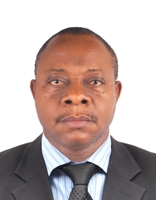 Founder/Managing Partner of Complete Full Marks Consultants Ltd. An Economist turned Chattered Accountant and Tax Practitioner with over 37 years of industrial experience.