All Clubs-Churches & Town Meetings that need Planning. This therefore is the trending business plan for them. In fact, this NGO business Plan for Clubs-Churches & Town Meetings in Nigeria is being used by many already. Many do not know that this business plan exist. It's a trending not-for-profit organization business plan that suites any type of NGO business planning. In fact, it's a template you can use for your projects and to ask for funding. And for those who care for their organizational management, here it is for you to copy and use.
As a matter of fact, there is no need of asking; how do I write a business plan for an NGO? We have it for you here to copy and adapt for your purpose. And if you want to know what should be in a nonprofit business plan, here they are. Again if you want to know how to start a non-profit business, just get this for a start.
The Template
Furthermore this post is for NGO businesses, charity organizations, churches, town meetings, clubs and all other not-for-profit businesses. It's time to let get the sample rolled out for you to copy.
Executive Summary for All Clubs-Churches & Town Meetings that need Planning
Complete Town Meeting is a not-for-profit organization that ws created to serve the Riverine Fishing community.  The fishing community is a community that trades smoked fish for personal use, never for commercial gain.  The Co-op'll provide this community with the equipment. Such that's needed to further fishing activities 40% of which is reserved for the club.  The Co-op sells the dried fish equipment at wholesale prices + a low overhead percentage.  By offering the members heavily discounted rates, it encourages them to become more active members.  Because the organization is a not-for-profit organization, members are always willing to volunteer their time and efforts to see that the organization succeeds.  In fact, the organization exists to support the fishing community.
Membership pay monthly dues and a small charge. That is to enable the organization cover their running overhead  costs and also allow the organization to cover costs associated with doing business and allow it to slowly grow. Complete Town Meeting will be increasing their membership roster by at least 20% per year.

Objectives:
The objectives for the first three years of operation include:
To create a community meeting whose first goal goal is to serve its members.
And to increase the membership base by 30% yearly.
To provide the Fishing community with cost + overhead deals on fishing equipment.
To develop a sustainable community organization.
Mission
Complete Town Meeting's mission is to serve the Complete fishing community. Therefore, we exist to attract and maintain customers. It's our believe that when we adhere to this maxim, all other things will naturally fall in place.
Organization Overview for All Clubs-Churches & Town Meetings that need Planning
Complete Town Meeting is a co-operative organization designed to serve the Complete Fishing community.  The fishing community is a hobby based group that devote certain percentage of their fish catches to promote smoke fish consumption in the community.  The group members trade on these smoked fish for personal consumption, enjoying the unique attributes of each individual presentation.  Commercial usage of these is strictly prohibited.
The organization sells a wide range of equipment for fishing.  We have an arrangement in place whereby we procure the equipment through normal wholesale distribution channels and sell directly to  the members.  Membership is required for entry to the co-op. A N4000 entry fee and proof of fishing status  is all that is needed to become a member.  Products must be purchased through the website. Picked up are later from the office at stipulated times throughout the week.  Questions regarding products are answered via email or phone.
Legal Standing:
Complete Town Meeting is an incorporated  not-for-profit co-operative organization. It's registered with Nigeria's Corporate Affairs Commission..
Start-up Summary for All Clubs-Churches & Town Meetings that need Planning
Complete Town Meeting's startup costs include:
Desk, chair and file cabinet.
Computer with printer, and internet connection.
Legal fees for formation of not-for-profit status including filing fees. Website development.


A lot more:
That's true. There is a lot more more this template. We have them.
A Non-Governmental Organization (NGO) – generally defines as any non-profit, voluntary citizens' group organized on a local, national or international level. In Nigeria, they play important roles. They often filling gaps which the government is unable to. And therefore, complementing existing government activities.
As a matter of fact, a number of these are into various aspects of community development such as; community mobilization, environment, health and sanitation awareness creation, promotion of child's rights law, promotion of sexuality and reproductive health education and fight against child labour and human trafficking etc. Churches also do similar things. Both the point is that many of them need planning. Especially project wise.
 You can order your copy today through +234 8034347851 or cfmclimited@gmail.com.
We have also included in this post several post links to get you off the. Starting from generating business ideas, registration of your business, planning and licenses.  So many re included – just click those of your choices. Contact us for any challenges.
READ ALSO AS RECOMMENDED for All Clubs-Churches & Town Meetings that need Planning
The followings are to help you sail through your troubled zones. Click as many as you can. They will help you.
CAC INCORPORATIONS:
BUSINESS PLAN & FEASIBILITY ANALYSIS
FURTHER RECOMMENDATIONS:
All Clubs-Churches & Town Meetings that need Planning
Finally, did you click on any of the links above? We deliberately presented this comprehensive list of links to help you kick-start your business. In fact, these will help you start and organize yourself and team work.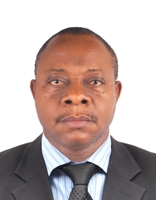 Founder/Managing Partner of Complete Full Marks Consultants Ltd. An Economist turned Chattered Accountant and Tax Practitioner with over 37 years of industrial experience.