All you must know about writing a funding/grant proposal – Are you planning to write for funding your NGO? Are there donors who want you to apply for grants, scholarship, and community project funding and so on, here are all you need to put in place for a winning proposal for funding?
We understand that writing a winning proposal for many people is a nightmare. And that has generated so many questions from people. Therefore, some call to ask, how do I write a proposal for funding from government or do you have a sample? Then, some ask in our comment box asking for sample proposal for funding non-profit or NGO. Many also ask for proposal letters. This article will address all of these challenges. You only have to continue reading. We will also provide you with links that will help you make a wider search for your better understanding of this subject matter. In that case all you need to do is to click on the link provided.
So, to start with, what is a grant or funding proposal?
This is a formal request asking a donor to invest in your NGO, nonprofit or not-for-profit organization. This may be from a church, mosque, town union, women association, children's club, farmers club etc.
Looking at what gran proposal is all about, you may be tempted to believe that it will only benefit the recipients, but that is not true. Remember that no donor agency donates or invest into your NGO for nothing. There is a social benefit they are targeting to achieve in the society. Therefore, they are investing into a positive change. Thus, it will have a huge impact on issues that concern a company's morals, values, or culture.
The next ground to clear is, what's the difference between a grant proposal and a grant letter?
Please, do not confuse the two. They are two different concepts. Even though both documents are merely different forms of the grant proposal. And, in fact, serve the same purpose, which is to raise funds for a specific project.
A grant Proposal – All you must know about writing a funding/grant proposal
However, a grant proposal is an elaborate standard write up which contains all the necessary sections which include the project's executive summary, a cover letter, problem statement, etc. These are listed below.
In this standardized format you have to follow the approve structure and provide all required information in detail. In fact, that's why this type of proposal is quite lengthy. And may require a professional to write.  It can consist of up to 25 pages in total.  Click here to see our funding proposal template. That is to help you have a better understanding of how it should look.

A Grant letter – All you must know about writing a funding/grant proposal
On the other hand, some companies or individual who show interest in investing into NGOs consider grant proposals too long and therefore, prefer a shorter grant letter over the full grant proposal. So, this is just an abridged version of the grant proposal. In most cast it does exceed 3-4 pages.
That means, the grant letter should be able to walk your potential investor through every point quickly. However, these few pages must be persuasive enough to persuade the Grantee in just a few words that the project is worth funding.
The essential Components and Step:
So, now, let's go over the steps for writing a grant proposal.
In writing therefore, follow the following steps.
Proposal executive summary.
Overview of your business or organization.
Problem statement or analysis of the needs/need assessment.
Project objectives.
Project design.
Then, Project evaluation – with performance indicators
Future funding projections
Project budget – financial analysis
In Summary: You should be able to tie every grand proposal to a project. Such projects must be with a defined deliverable or end result for the money sought. That is to say, the projects must be seen to show tangible results or funding will not be granted. Therefore, for a grant proposal/request to be successful it must be carefully prepared, planned, and packaged.


READ ALSO for All you must know about writing a funding/grant proposal
CAC INCORPORATIONS:
BUSINESS PLAN & FEASIBILITY ANALYSIS
FURTHER RECOMMENDATIONS:
Finally, did you click to reach any of the links above? Its a comprehensive list of links to help you start off well. In fact, these will help you start and organize yourself and team very well.
All you must know about writing a funding/grant proposal
Did you bookmarked this page? Please, you have to do so now. I know you enjoyed this article. Was the article helpful? Just indicate by clicking YES or NO. Ok, you are free now to bookmark this page to share to your contacts. You can also follow us on any of our social media platforms. You are welcome!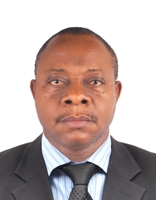 Founder/Managing Partner of Complete Full Marks Consultants Ltd. An Economist turned Chattered Accountant and Tax Practitioner with over 37 years of industrial experience.