NIRSAL MFB Loan portals – This is how to apply for the loan now – Do you have need for any form of business loan? If YES! Then there are Agric, Small and Medium Enterprise Scheme (AGSMEIS), COVID-19 loan for households and for SMEs, Oil and Gas (cooking gas distribution) loan, plus Anchor Borrowers' Program. Which one are you interested in? There are other CBN loans under National Gas Expansion Program (NGEP) financed under the Power and Airlines Intervention Fund (PAIF) for large and small companies.
As a matter of fact, we present to you here how to access these loans through our approaches. In fact, our business plan for all of these follows the CBN and other participating bank guidelines on business plan presentation. In fact, the NCAA, Development Banks and NEXIM banks guidelines are covered too. Just give us a call.
Relevant Searches
Furthermore, relevant searches cover the need and availability of NIRSAL MFB loan application portal, portal login details and NMFB household loan application form. Then are CBN COVID-19 loan for household (CBN loan application portal 2021 – 2023), NIRSAL portal and login details – nmfb.com.ng application form portal. Therefore, questions like how can I apply for CBN collateral free loan? How can I check my NIRSAL microfinance account balance? And, is NIRSAL Microfinance Bank real? are answered.
NIRSAL Microfinance Bank Available Products: NIRSAL MFB Loan portals – This is how to apply for the loan now
Yes, the following are loan products offered by NIRSAL MFB
The Agric, Small Medium Enterprise Scheme (AGSMEIS):
AGSMEIS loan is a NIRSAL Agric loan facility that provides up to N10 million agribusiness and small and medium-scale enterprises. However, businesses eligible for AGSMEIS loan are those involved in creative & art industries – fashion, beauty, apparel & textile, arts & entertainment. And for Industrial & Manufacturing are agriculture & allied Processing, automobiles. While Information & Communication Technology are telecommunication and media & publishing. Then under Hospitality industry are catering & event management etc. These loans attract a single-digit interest of 9% per annum. They also do not require collateral security.
Anchor Borrowers' Program:
Do you know about this program? In fact, this is one of NMFB CBN loan programs that aims at creating and fostering links between companies that engage in the processing sector and small-scale farmers who deal in essential Agricultural commodities. You can walk into any NIRSAL Microfinance Bank branch to apply. And, where we can help, please contact us.
NIRSAL Microfinance Bank Access Target Account:
Furthermore, this is a saving scheme that targets micro, small, and medium-scale enterprises, as well as individuals, looking to cultivate a healthy saving culture. It usually runs for a specific period for a particular financial purpose. Through this scheme, NIRSAL Microfinance Bank aids its customers in saving for a variety of specific reasons, such as rent, purchase of goods, purchase of equipment, or even for festivities.
As a matter of fact, there is a predetermined limit put on the account, meaning they only allow a number of limited withdrawals by the account holder based on pre-agreed instructions. The Access Target account has an opening balance of ₦1,000 with a minimum balance of ₦500.
How to Apply for any of NIRSAL MFB Loan: NIRSAL MFB Loan portals – This is how to apply for the loan now
Every loan application has procedures, this one inclusive. So, here are the required documents and credentials you must have before you can access the loan.
If you are an employee – your letter of employment
Pay slip
Your staff ID card
6 months statement of your bank account
Other valid means of ID like your National ID, Drivers' license, and so on
Utility bill
2 passport photographs
A guarantor form

For AGSMEIS LOAN CLICK HERE
AND FOR COVID-19 LOAN CLICK HERE
Ask for Help – NIRSAL MFB Loan portals – This is how to apply for the loan now
For financial matters like this, you need to ask for help. A good understanding of the program you want to get into is very important. So, contact us on +234 8034347851 or cfmclimited@gmail.com.
Do you need a business plan for your business:
As a matter of fact, every start-up needs a business plan. And for these, we have ready-made business plans. There are those for Rice Mill, Palm oil mill, Cassava processing mill, poultry, fish farming and many others, On SMEs we have Oil and gas distribution and retail, oil and gas filling plants, petroleum distribution and filling stations. We also have for schools, hotel and event Management, tourism and travel agent business. And many more. Just contact us immediate, Price ranges from N10,000.00.
Furthermore, for customized business plans, please contact us. These cover large start-up and existing business expansions. In fact, get our business plan for Power and Airlines Intervention fund and Gas Value Chain investment stimulus loan for large and small scale business for N10b and N500m. Our fees are moderate.
Follow us:
Did you enjoy the content? That's fine. We offer this business information free. But that's to help you know what we can do to help your business start-up or growth. Well, you can bookmark this page for further reference and sharing to your friends. If you like to have update on loan applications, try to submit your email address at the mail list platform below. Your comments are also important. Follow us on our Facebook platform by clicking on any of our social media platforms.
Get more information here: Yes; if you need more information, take the opportunity of clicking on any of the listed links below to get the information of your need.
CAC INCORPORATIONS: NIRSAL MFB Loan portals – This is how to apply for the loan now
BUSINESS PLAN & FEASIBILITY ANALYSIS
FURTHER RECOMMENDATIONS:
Furthermore, if you have gone through this post, NIRSAL MFB Loan portals – This is how to apply for the loan now, you are now free to bookmark this page, copy and share to reach others. You can also like us on any of our social media platforms. If you have comments, please contact us by filling the contact form and email list below. Thank you.
NIRSAL MFB Loan portals – This is how to apply for the loan now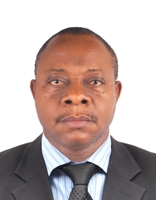 Founder/Managing Partner of Complete Full Marks Consultants Ltd. An Economist turned Chattered Accountant and Tax Practitioner with over 37 years of industrial experience.