Furniture Marketing Business: This is how to make millions out of it. Are you looking for a business that will make you a multiple millionaire in two years? If YES, this is what you should do. In Complete Furniture Limited, architect creates furniture and decoration e-commerce that sells 3,000 products per month. In the market for three years, Complete Furniture Limited sells products from more than 100 local and foreign designers. Do you like this?
As a matter of fact, do you want to know how it made it? Then, you have to read on. This post gives you details of what you should be doing to start this business and how to sustain your business growth.
Initiating Furniture Marketing Business Concept:
During the period the owner of Complete Furniture Limited worked in an architecture office, he realized that the capital of the company had few options for those looking for furniture and decorative accessories. In fact, he realized that people had to buy these products in other cities. So, it was common for owner to travel with clients to other towns and return with truckloads of products.
That was the opportunity we noticed. And this began to turn into a business in a garage of a small coworking office. Then, I thought about creating a platform that would connect the creators of these pieces of furniture to the customers. As we would not have a large store infrastructure, we would be able to offer these products at an interesting price.
So, I sat town and began to plan the business in my head. The next thing I did was to contact Complete Full Marks Consultants Limited for a bankable business plan. This turned out to be wonderful. No bank nor investor turned it down.
As a matter of fact, with an investment of N2,500,000, used mainly for the creation of the website and few stocks, we launched out in 2014 Complete Furniture Ltd, an online store of authorial design that offers furniture, household items, decoration and decoration accessories. As I talk now, the business grew 488% in the last two years.
How to get Started Furniture Marketing Business: This is how to make millions out of it.
This is the type of business we introduce to you today. Under Home & Design Tips, you have to Learn how to Choose Planned Furniture Without Mistake. For this, having a room with planned furniture can be handy. Again, you have to choose the ideal sofa with the step-by-step Shopping. The sofa beds are versatile and accommodate guests in comfort. This model, by Complete Furniture Ltd, has a simple design that invites you to pay. Are you going to set up the baby's room? Sleeper helps you in this mission! It is not uncommon to hear that the greatest joy in someone's life is having children. This is an achievement that often marks the history of those involved. In fact, a trip to the world without leaving home From grill to western cuisine, Complete Furniture, offers dining options that are an experience.
Currently, Complete Furniture offers 5,000 products from more than 100 local and foreign designers. In fact, we were able to create successful cases of designers who sold only at fairs and started to send their pieces all over Nigeria.
And, in most cases, we do not work with stocks, making direct deliveries from breeders to consumers. In fact, we are constantly researching design and decoration references around the world. From there, we search for artists who are in tune with these trends.
Understanding the business Concept:
This post is supposed to be an eye-opener for you. Are you thinking of getting into Furniture business? Or, are you an existing furniture business struggling to survive?  A well-planned business will help you most. That is to say, we have the capacity to plan your business to achieve your dream furniture business. But you have to contact us for it. Our fees are minimal.


Do you know this! That, metrics such as most clicked and sold furniture, colors and price ranges are also used to decide what will be sold online. Again, there must be someone who generates reports that helps your marketing team.
In addition to its presence in the digital world, Complete Furniture has a physical store. In fact, the idea of ​​opening physical stores is to boost sales on the website. Showrooms generate customer confidence. The company's sales have increased 30% since the space was created. A second unit will be launched in November, in Abuja. The goal is also to reach other cities such as Kano, Kaduna, Enugu, Ibadan and Port Harcourt.
RECOMMENDED TOPICS:
Furniture Marketing Business: This is how to make millions out of it.
Finally, did you enjoy this post? I know you did. Now, we have to ask you to contact us via cfmclimited@gmail.co. and +234 8034347851 for your business registration at CAC and get a bankable business plan for the business. We have done it for many entrepreneurs. To maintain a commercial relationship with us bookmark this page and share to others. You also have to subscribe to our mail list under this post. Yet, you can send your comment or questions through the comment box below. Thanks for reading through.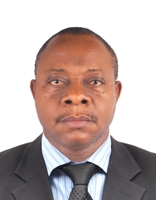 Founder/Managing Partner of Complete Full Marks Consultants Ltd. An Economist turned Chattered Accountant and Tax Practitioner with over 37 years of industrial experience.