13 SCUML questions & answers: these are what you should know – In our various previous publication on this subject matter, we had highlighted on SCUML Certification, Requirements for registration, Certifications For DNFIS and how to apply for SCUML certificate in Nigeria. However, we realized the need for proper education on this SCUML thing. These questions and answered referred to here will help you understand those our previous write-ups and help you make decisions on how to obtain your own SCUML certificate today. Please, read on.
Related Topics:
In fact, as a prospective business person, we expect you to click on these related topics for better understanding of this subject matter. More, importantly is on how you may obtain your SCUML certificate immediately.
The 13 SCUML questions & answers: these are what you should know
These questions relate to registration, fees, required documents and who should apply. Others cover issues of civic obligations and procedures for reporting. Have a nice reading.
If you have been wondering if, Registration with SCUML Attract any fee?
The Answer is No! Registration is free. And application is done online Via SCUML website (www.scuml.org)
2. Again, can DNFIs send CTRs CBTRs, STRs online?
The Answer is that all Cash based Transaction Reports (CBTRs). And, Currency Transaction Reports (CTRs can be sent to SCUML through the SCUML online reporting platform.
Therefore, Visit SCUML website: www.scuml.org for guidance.
While, Suspicious Transaction Reports (STRs) re to be reported directly to NFIU reporting emails: dnfbp@nfiu.gov.ng
3. What is the reporting threshold for CBTR/CTR?
Furthermore, the Cash Based Transaction Report (CBTR) reporting threshold is any single cash transaction in excess of $1,000 or its equivalent in other currencies (Section 5b, MLPA 2011 (as amended)
While Currency Transaction Reports (CTRS) reporting threshold is for any single transaction lodgment or transfer of funds in excess of N5,000,000 or its equivalent, in the case of an individual and N10,000,000 or its equivalent in case of a body corporate. See (Section 10, 1a & 1b MLPA 2011 (as amended)
4. Does the rendition of statutory reports criminalize customers?
Answer is simply No. It's a legal requirement designed to protect legitimate businesses and professions as well as customers from money laundering and terrorist financing abuse.
Further 13 SCUML questions & answers: these are what you should kno
5. What then is Money Laundering?
The answer is – Money laundering is a process by which criminals attempt to hide or disguise the true origin and ownership of their ill-gotten wealth to make it look legitimate with the aim of avoiding prosecution, conviction and confiscation.
6. Who should be a compliance officer and what are the functions of a compliance officer?
Now, get this for your organization. A compliance officer is a person at the management level who coordinates AML/CFT activities within the DNFI and liaises with SCUML.
7. Should DNFIs accept cash payment above the statutory threshold?
Further answer; No. The law states that cash payment above the threshold should be made via the financial institution. (Cheques, online transfers). It is a criminal offence to accept or make cash payment above the statutory threshold
8. Why has SCUML classified NGOs DNFI when NGO sector is not covered in the Act?
As a matter of fact, please, get this right now. This is in accordance with the-powers conferred on the Minister in charge of Industry, Trade and Investment to make further designations of DNFIs subject to section 25 of the ML (P) Act 2011. In fact, such designation is usually made where a sector is found to be vulnerable to money-laundering/terrorist financing
13 SCUML questions & answers: these are what you should know
9. Since our grants/ donations re released amount that do not meet the reporting threshold most often, do we have to report the cumulative amount of the grants?
Answer is Yes. Cumulative amount of grants should be reported as soon as the agreement for funding is signed
10. How long does it take to obtain the SCUML registration Certificate?
WHY NOT ORDER YOUR COPY TODAY?
Now, this again. It takes within 7 working days from the date of receipt of application. All relevant documents re to be submitted.
11. Is there a deadline for the registration and collection of SCUML Registration Certificate?
Answer: DNFIs re expected to register with SCUML within 3-months from the date of commencement of ML (P) Act 2011 as amended) for existing DNFIs. Or before commencement of business for new DNFIs
12. How should a DNFI go about a lost certificate, what should an applicant come with?
An applicant should come with the photocopy of all the documents used in obtaining the first issued certificate. A police report on the missing one and an application letter requesting for issuance of a new certificate.
13. Are there penalties for non-compliance with the provisions of the Money Laundering (Prohibition) Act, 2011?
There are Penalties for non-compliance which includes suspension or revocation of license, fine or imprisonment of both see sections 15-17ML (P) 2011 (as amended).

A FREE BUSINESS REGISTRATION HERE
RECOMMENDED TOPICS: For 13 SCUML questions & answers: these are what you should know
What you can do now:
In conclusion, how may we help you now on what you can do now? This is simple. Contact us to assess what documents you have for this registration. We will be able to guide you onto knowing what additional documents to obtain. If you contact us from the inception of your CAC registration, w will be able to guide you better.
Furthermore, if you have problem applying for your SCUML you can contact us today on +234 8034347851 or 09053130518 (Office) or cfmclimited@gmail.com. I know you enjoyed this article on Requirements for SCUML registration In Nigeria: Here they are. Now, we wish to ask you to bookmark this page for future references. You may also now share it to reach your friends. Follow us on our social media platforms – Facebook, tweeter etc. – for feedback. Send in your comment through the email box under this page. Just subscribe to it.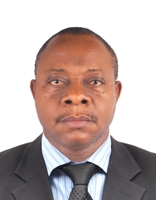 Founder/Managing Partner of Complete Full Marks Consultants Ltd. An Economist turned Chattered Accountant and Tax Practitioner with over 37 years of industrial experience.