This is how to apply for SCUML certificate in Nigeria – As a matter of fact, No SCUML no business bank account in Nigeria Did you hear that? So, are you interested in opening your business bank account without SCUML? Please, check out this post.  Every business desires a bank account to operate. But, re you interested in doing business only on cash basis? Then read through this post. It's very essential that you Have you seen this certificate before?

Business Bank Account:
If you understand that your business is a separate legal individual from yourself, then you will understand why it needs a separate bank account. It's a big mix-up to run your business with your personal account. Well, this is only possible if you are running your business on cash basis alone. But if any official payment must be made on behalf of your business, then it must possess its own bank account.
As a matter of fact, many entrepreneurs, at the time of opening the company, or even during their activities, will come across the topic "legal entity bank account". It is normal for doubts to arise about what is a corporate account, whether it is mandatory or not to have a corporate account in your company, the negative consequences of not having one, among other questions.
Importance of Business Bank Account: This is how to apply for SCUML certificate in Nigeria
But, right away, what is possible to say is that you must, yes, have a business account. Firstly, this is to not run the risk of merging your personal information with the company's.
As a matter of fact, there are several reasons to have a business account for your company. With it, the entrepreneur prevents confusion between assets from occurring. Above all, the business account allows you to separate your expenses, avoiding future headaches in your accountability to the government, making clear what the legal and physical expenses are. In addition, the notoriety of having a corporate account is that it is directly related to bookkeeping, enabling you to carry out and reconcile different operations.
How is this account Managed?
This type of bank account can be opened either by the partners or by the company's legal representative. Likewise, it can only be handled by authorized and specifically determined persons. These settings can be made when opening the account or can even be modified later.
The Need for Accountability:
From the above paragraph comes the need for accountability for the business, owners, and government and society. This is where the need for SCUML comes in. The issue of public accountability and public interest. So, find out if you re one of the  Designated non-financial  Institutions ( DNFIS) covered under Nigeria's money laundry Act.
The Designated Non-Financial Institution (Dnfis):
So, who then are the Designated Non-Financial Institution (Dnfis)? This is defines in Section 25 of Money Laundering (Prohibition) Act  as  Dealers in Jewelry, Luxury goods, Importers and dealers in cars or any other automobile, Hotels and other Hospitality businesses, Supermarkets and many others. Click here for more information.
SCUML for Statutory Obligations in Nigeria: This is how to apply for SCUML certificate in Nigeria
Did you find out if you are one of the classified DNFIS? Then, you must be registered. That is how to be able to do banking transactions and other businesses in Nigeria. In this connection, you re required under the relevant laws and regulations to carry out the following statutory Obligations:
To register with SCUML
To make Currency Transactions Reports (CTRs) to SCUML of any single transaction, lodgment or transfer of funds in excess of N5,000,000 or its equivalent in the case of an individual or N10,000,000 in the case of a body corporate within 7 days from the date of transaction via SCUML online reporting platform on the SCUML Website:www.scuml.org
And, to make Cash Based Transactions Reports (CBTRs) to  SCUML on any single transaction in excess of $1,000 or its equivalent within 7 days from the date of transaction via SCUML online reporting platform on the SCUML Website: www.scuml.org
To make Suspicious Transaction Reports (STRs) to the Nigeria Financial Intelligence Unit (NFIU) via the following emails dnfbp@nfiu.gov.ng
To comply with all relevant provisions of the Money Laundering (Prohibition) Act, 2011 (as Amended) and the Terrorism (Prevention) Act, 2011 (as Amended).
RELATED TOPICS:

This is how to get help:
Register for SCUML and get the certificate. If you need help then contact us for assistance. Every assistance follows due legal process. No short-cut. However, one thing we do for you to avoid having problem with SCUML registration, is to understand your incorporation documentations. For many, this is where their problem starts.  So, get it right from the time of business incorporation.
Secondly, having problem applying online? you also need help. As professionals, our services cover every of your business start-up processes. These include assisting you apply for your SCUML certificate. And for existing business to regularize and moderate your business objectives. We know this means much to you, and we can render some of the services along your business value chain.
APPLY FOR YOUR SCUML CERTIFICATE HERE
THIS IS HOW TO APPLY FOR SCUML CERTIFICATE IN NIGERIA
Just contact us on +234 9053130518 or 08121687036 office time and completefmc.com@gmail.com or cfmclimited@gmail.com.
If you enjoyed this post, you can bookmark it for further references. You can also assist us share this to reach your contact. Follow us on our Facebook and other social media handles for further updates.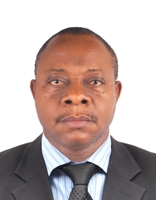 Founder/Managing Partner of Complete Full Marks Consultants Ltd. An Economist turned Chattered Accountant and Tax Practitioner with over 37 years of industrial experience.