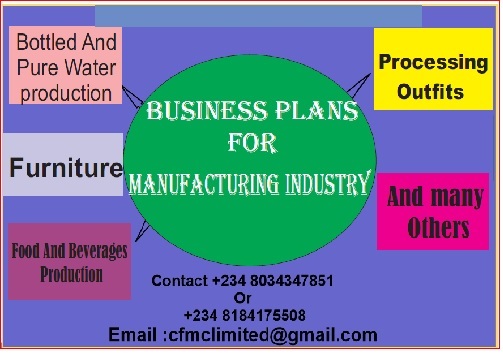 Sample Business Plan for an existing company: An Expansion Model. Can you write a business plan for an existing company? Do you know what an expansion business plan should include? In fact, it must contain a financial plan and high-level strategy with clearly assigned priorities. In addition are specific responsibilities, deadlines and milestones.
Furthermore, an existing business in our context is a business that has been existing for at least three years. While a start-up business is one that is about to start or not more than three years in existence. So, existing Business means an enterprises, corporation, or other entity engaged in the active conduct of a trade or business at a location within
a specific period of time.
The Post Focus:
Our focus here is to bring to your knowledge the related searches necessary for this topic. Here are also are the types of planning you should embark on as an existing business. Furthermore, are the benefits, steps to plan for expansion, and a full highlight of the keys points. We also bring to you how you may benefit from our services.
As a matter of fact, here are a lot of highlighted topics on this page for you to click and read. This is to assist you get so much knowledge on this subject matter. In addition, Completefmc.com wishes to appreciate fellow professionals who visit this site and make references to this site. Your are appreciated. We demand that while making use of our researched works you should acknowledge us by giving us the required back links.
Related Searches:
You may wish to search for these related topics. Many of them are however, covered in this post. So, make way following our table of content to reach out to them.
Business expansion plan proposal sample in pdf
Business expansion plan examples
International business expansion plan example
Business expansion plan for small entrepreneurs
How you may create a business expansion plan
How can a business plan help expand a business?
What are the tips for business future expansion?
How do you write an international business plan?
What are the types of business expansions?
As a matter of fact, a business expansion plan should outline steps you'll take to facilitate and support the growth of your business. This ranges from from securing capital to an updated marketing strategy in a new territory. Remember too that these related topics are what you should look for in this post.
Sample business plan for an existing business – the expansion model
Free business plan for an existing business – the strategic & tactical model
Business plan for an existing business- the management operational model
Business Growth and Expansion:
Do you know that growth and expansion are the key goals for each entrepreneur? Growth actually means increase in number. So, whatever you do to increase the volume of your turnover and your bottom line, is a growth plan. That means, they are planned out strategies to grow your business and reach a bigger population. In this relation, business strategy is planned according to envisaged potential customers. And that means the present strategy to interact more and more customers may provide benefit in the long run.
On the other hand, expansion is a phase of a business cycle. It's a point where real gross domestic product (GDP) grows for two or more consecutive quarters, moving from a trough to a peak. As a matter of fact, expansion is typically accompanied by a rise in employment, consumer confidence, and equity market values.
Forms of Business Expansion for Sample Business Plan for an existing company: How to Write an Expansion Model
There are different forms of business expansion. These include;
opening another location/ market expansion
adding sales employees,
increased marketing,
Optimize Your Existing Market/ market penetration
Claim a Niche Market/ diversification
adding franchisees,
forming an alliance,
offering new products or services/ product development
entering new markets,
merging with or acquiring another business,
expanding globally
and expanding through the internet.
Sample Business Plan for an existing company: How to Write an Expansion Model
Business Expansion Plan Template:
This template is real. It will certainly help you generate your expansion business plan. Moreover, do not hesitate to contact us if you can't sail through. Our fees are minimal. Especially if you need only the financial analysis segment.
Executive Summary.
Company Description.
Product and Service Description.
Market size/Industry Analysis.
Marketing Strategy.
Organization and Management.
Operational Patterns.
Financial History.
Financial Forecast Assumptions
Forecast Financial Statements
Business plan benefit an existing business:
There are a lot we have already rolled out in this post as the benefits of business plan to an existing business. The Benefits of Having a Business Plan include:​
Ability to have an expansion business plan
To create a strategic plan
To develop a Contingent plan
And, to develop an Operational Plans
Other benefits include the following;
Increased Clarity.
The creation of a Marketing Roadmap.
Soliciting Support for Funding.
Helps to Secure Talent.
Provides Structure.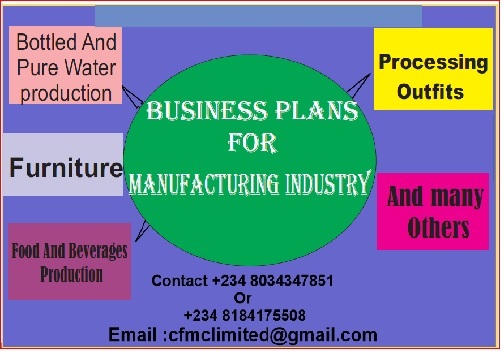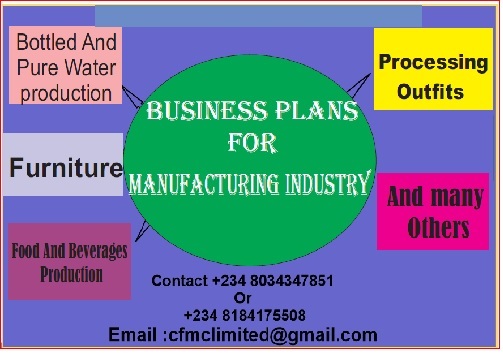 Read Also:
Because we care for your business, here are several highlighted topics for further information. So, your only duty now is to click on the highlighted items to be able to reach them. So, that's why we want you to read about our   rice milling business, palm oil business, flour mill business, block industry business, air travel business, oil and gas business, cooking gas, refineries, confectionaries, school and academic business and distributive businesses business plans.
Furthermore, are those for specific business plans. For example those for  CBN, NIRSAL MFB, BOI, Tony Elumelu empowerment programs with other NGO grant programs. programs, click accordingly. Now, read also about N-Power type of business plans.
Free Business Plan for an existing company:
And finally, on this post are all you need for Sample Business Plan for an existing company: How to Write an Expansion Model. But you have to read together with other related topics highlighted. We purposely did this to allow you get a broader knowledge about different business plan variables which will produce different parameters. But for more on your specific business plans, contact us on +234 8034347851/09053130518. Email us via cfmclimited@gmail.com or completefmc@gmail.com
And, if you need more helps. Then, click here for your professional tips, and for  lucrative jobs visit here.  Then, for your business empowerment ideas, click here too. Furthermore, we wish to introduce you to certain motivational issues here.
Finally, if you enjoyed this post, do well to show that you like us by following us on our Facebook and other social media platforms. Share also for us too to reach others.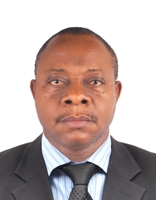 Founder/Managing Partner of Complete Full Marks Consultants Ltd. An Economist turned Chattered Accountant and Tax Practitioner with over 37 years of industrial experience.