SME Business Plan Template: Good for Nigerian Start up Businesses – This is a sample business plan for SME (small and medium scale enterprise) in Nigeria. As a matter of fact, Small and medium-scale enterprises (SMEs) represent about 99% of all businesses in Nigeria. In fact, this definition is becoming very important these days in Nigeria and globally. The reason is that these group of businesses are the ones qualified to access finance or loan in Nigeria.
Therefore, are you desiring fund to establish, expand and grow your business in Nigeria? Then this post shows you how. As a matter of fact, in the recent time, governments and charity organizations are extending venture funds to this group of entrepreneurs, including household businesses. It's advised that you read on, clicking the highlighted contents for more information.
The Post Focus:

This post focuses on Start-up SME Businesses and how they can write bankable business plans. Therefore, emphasis are on Executive summary, product & services, Market analysis, Mission statement and Financial forecasts. Therefor, it gives detailed step-by-step approach on how to write an SME business plan.
Related Contents on SME Business Plan Template: Good for Nigerian Start up Businesses

It's possible for you to meet your needed SME business plan template in any of the following related contents.
And the global SME statistics
SME Start -up business:

Do you still want to know more about the SMEs? Do you know that the Small and Medium Enterprises (SMEs) play a major role in most economies? And, do you know that they are prominent in the developing countries? As a matter of fact, the SMEs account for the majority of businesses worldwide. And, as such make significant contributions to job creation globally. So, it make sense if you are part of it. And to do that is to read through this post. So, go ahead.
Furthermore, is the fact that Small and medium-sized enterprises (SMEs) are non-subsidiary entities. In fact, they are independent firms which employ fewer than a given number of employees. Another factor is that SMEs are not limited to any particular type of industry or service. Therefore, they are involved in small manufacturing facilities and small processing units like your rice milling plant in Nigeria. In addition are their involvement as trading companies, export-import companies, distribution, retailing, rental, service company, etc. In fact, many of us own one or two running concurrently. Click here for the list of lucrative business in Nigeria.
Now, let's start this business plan by looking at how the executive summary should be.


The Executive Summary:

Completespa Ltd is a company that has created a brand concept consisting of both skin care and athletic apparel. It achieves this through utilizing multiple channels of distribution. Today, we are seeking recurring investment to fund the expansion of the brand. This is to enable us position the company for an initial public offer ( IPO).
This plan therefore explains our market, our value proposition and our market segmentation strategy for achieving this. We have here also detailed financial plans which provides a clear view of our sales and profit forecasts. In fact, this plan shows how Completespa Ltd will reach profitability in our third year of operation. And thereby generate an enviable shareholder return on equity within five years.
Mission Statements:

To establish Completespa Ltd as an important brand that represents quality in skin-care, fitness-apparel and accessories. This we will achieve using high quality manufacturing and research. These are in addition to a creative marketing program, and a comprehensive distribution network. In fact, we will achieve this using both brick and mortar retail outlets, internet presence, and a consumer catalogue.
As a matter of fact, we plan that by utilizing this multi-channel approach we will be able to reach the niche market for quality personal care products rapidly and efficiently. In fact, this will allow us develop Completespa Ltd as the brand for quality skin and body care products within our target market.
The Company Profile:

Completespa Ltd is an Abuja business. The company is 100% owned by Mr King and Madam Queen, the founders. The board will consist of four members. These are Mr King and Mrs Queen and two additional members as management team.
Together, Mr. King and Mrs. Queen have 45 years worth of combined experience in the retail industry. In fact, both of them have held senior management positions with major companies in this area before retirement.
Products & Services for SME Business Plan Template: Good for Nigerian Start up Businesses

Skin and body care products will be developed and produced at our contract facilities in Ghana and South Africa. Furthermore, the production of apparel products will be managed through our contract manufacturer of sport-related apparel in Aba, Nigeria. On the other hand, the production of accessories will be managed through a contract with a manufacturer of quality sports-related accessories in Lagos, Nigeria. These accessories include; bags, hats, totes and socks for the wholesale market.

Our Product line:

Completespa Ltd will have two product lines only. These are the skin care and fitness apparel. However, within the skin care line we will be offering a variety of products including eye makeup removers, cleansing creams, facial scrubs and masks, and body lotions. And, in the fitness apparel line we will first offer Lycra products such as tights and shorts, followed by polyester and cotton tops.
Our pricing strategy is well defined. It's designed to position our products with a shelf price that is in the mid to lower quadrant of high-quality products and brands. In fact, we are able to accomplished this by making careful market comparisons and adjusting our packaging size.
The Market for SME Business Plan Template: Good for Nigerian Start up Businesses

Completespa Ltd is designed to occupy a unique market position. This is because no other brand offers a specialty line that includes skin care, cosmetics, fitness apparel and accessories. And furtherance to this, within each category, significant brands do exist. In fact, you can see that quality and price vary widely within each group. As a matter of fact, Completespa Ltd will be positioned as a quality brand.
Furthermore, for fitness apparel and accessories there is a tremendous opportunity. This is because the female customer has been grossly overlooked. We have noticed that most major companies do not produce products focused specifically on the female customer. That is the opening we have seen here.
Furthermore, in the skin care and cosmetics category the competition can be divided into three groups.
The Customer:

Because our business is a combined retail (direct to end user) and wholesale (to the end user through a reseller) strategy, our target customer must also be broken into this two distinct groups. That is, the end user and the reseller.
In this regard, our targeted end user is between the ages of 24 and 65. These are female urban professionals with at least some college. As a matter of fact, this group of consumers have active lifestyle. They are people who are concerned about social and environmental issues. And as such, mind and body wellness are important to them. As a matter of fact, this group belong to a health club; take yoga, pilate's or tai chi lessons. So, the effects of aging and the maintenance of a youthful appearance are a part of their life.
Furthermore, these our target customers for wholesale distribution will be resellers. They are those who recognize the needs of the end users and who they identify with. As a matter of fact, we will reach the consumer through four distinct reseller channels. These are, Spas and Health Clubs, Lifestyle Retailers, Cosmetic Specialty Retailers, and Boutique Department Stores.
In addition, we have also noticed a number of new demand trends that have impacted the market and created greater opportunities. These trends include a returning to age old, time proven, natural remedies;. Again are more consumers that are looking for more holistic and healing benefits from her skin care products. Then are today's consumer being more informed and more inquisitive about the benefits of her personal care products.
Objectives:
Launch Completespa retail by the second quarter of Year 1
Launch Completespa wholesale by the third quarter of Year 1.
Achieve an above median maintained margin rate by the end of Year 4.
Generate a return on equity by end of year of year 4
Position Completespa for a successful IPO in the 6th year.

Our Mission:

To establish Completespa as an important brand that represents quality in skin care, fitness apparel and accessories. We will accomplish this in the following ways:
Installation of high quality manufacturing and research.
Maintain a creative marketing and PR program.
Creation of a brick and mortar retail presence in year one.
Development of a wholesale distribution network by the third quarter of year two.
The successful launch of a Completespa Web presence by the first quarter of year two.
The successful launch of a consumer catalogue in the third quarter of year three.
Keys to Success:
Quality product.
Manpower.
Product logistics and quality control.
Product placement in key retail accounts.
A vertical retail presence in brick and mortar, catalogue and e-commerce.
The creation of a "buzz" about this "hot…new" brand among opinion leaders through a combination of PR and product placement.
Key Assumptions and Financial Plan:
This is the core of business plan. If you get it wrong here, the entire exercise gets wrong. That is why you must generate this before you continue. In this post our financial plan is represented in this graph.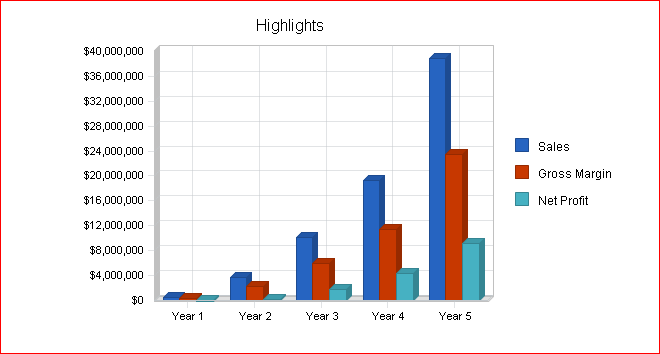 As you can see, our financial analysis are auto-generated. So, we can't be wrong. Therefore, contact us today for your business plans of any type and magnitude. And, if you need only the financial analysis we will also generate it for you. Our fees are moderate.
Related Post for SME Business Plan Template: Good for Nigerian Start up Businesses
No type of business plan is a stand alone, even though no two business plans are the same. This is why we have to refer you to some of these standardized business plan templates for further information. You have to click on the highlighted items to be able to reach them. So get to know about our business plans for  rice milling business, palm oil business, flour mill business, block industry business, air travel business, oil and gas business, cooking gas, refineries, confectionaries, school and academic business and distributive businesses.
And there are also those for  CBN, NIRSAL MFB, BOI, Tony Elumelu empowerment programs with other NGO grant programs.
Summing Up on SME Business Plan Template: Good for Nigerian Start up Businesses

This post introduces you to many SME Business Plan Template: Good for Nigerian Start up Businesses today. What we did was to highlight their components and style of presentation. Now, we demand that you read through clicking on the highlighted items for more information.
In order to help you further,  click here for your professional tips. And for  lucrative jobs visit here. In fact, for your business empowerment summit, click here too. In addition, I have to introduce you to certain motivational issues here.
Finally, did you enjoy this post? I know you did. So, can you please show that you like us by following us on our Face book and other social media platforms. Share for us too, to reach others. Contact us on +234 8034347851/09053130518. Email us via cfmclimited@gmail.com or completefmc@gmail.com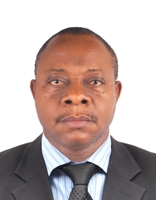 Founder/Managing Partner of Complete Full Marks Consultants Ltd. An Economist turned Chattered Accountant and Tax Practitioner with over 37 years of industrial experience.