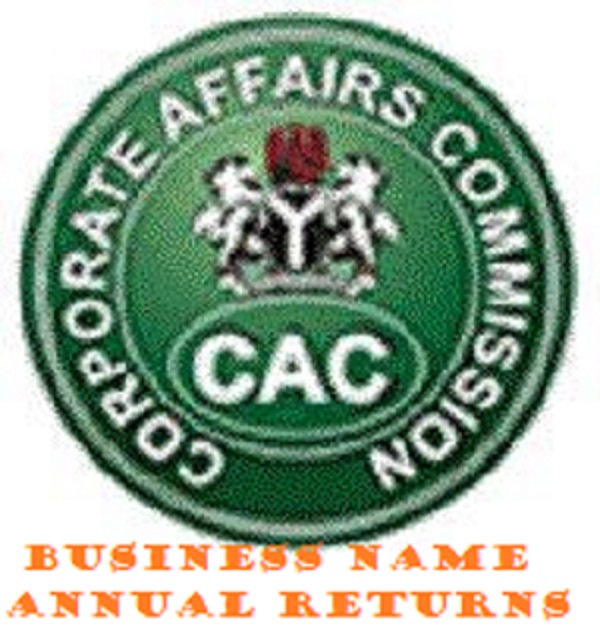 How to file C.A.C. Annual Returns for Business Names Enterprise – This is how to file C.A.C. Annual Returns for Business Names Enterprise. Recently, we have come to know that registered enterprises are not aware of a statutory demand for them to render annual returns. Now, do you have a registered enterprise, business name with CAC? And, are you wondering why you re asked to make annul returns to CAC.? This article is to address all of these your worries. And, then, give you solution to the challenges posed.
Related topics:
Furthermore, we have been able to do some home work for you. So, here are some related topics that will help you understand this process properly. Just click on any one of your choice and you are there.
How limited liability companies file annual returns with ease,
NGOs' file CAC annual returns without penalty,
PLCs file annual returns without penalty, this is how,
How to file CAC annual returns for Business names,
Do NGOs require SCUML certificates?
How to file C.A.C. Annual Returns for Business Names Enterprise
Does business name file annual return?
Yes! That is to show that your business name or enterprise is still in existence among other things. So, you re expected to file an "Annual Returns" for your business name every year. Some people get this confused with FIRS annual returns. Please, the two are not the same. CAC annual return is not tax return. Tax return goes to Federal or State Tax Offices while CAC Annual Return goes to Corporate Affairs Commission.

What then is this CAC Annual returns?
CAC annual return is a mandatory statutory requirement for every CAC registered business entity in Nigeria. This is a general application regardless of the legal structure of your organization. So, whether you are a Registered Business Names (Enterprise, Sole Trader etc.), or Incorporated Trustee (NGO) or Limited liability company, you must file your annual returns with the Corporate Affairs Commission. And you must do this not later than 30th June of every year. However, except the calendar year in which the business name is registered does not end by December.
How to file C.A.C. Annual Returns for Business Names Enterprise

Then how do I go about rendering the CAC annual returns for my Business name/Enterprise?
The procedure for doing this is simple. In the first place, get the following documents ready.
A photocopy of your Business name Certificate
A copy of the business name registration forms issued by CAC when your registered your business.
And, a financial information – Statement of affairs prepared by an accountant.
Then continue with the procedure as follows with;
Duly completed appropriate Annual Returns form
The annual return form should be signed by the business proprietors, and/or by a director and secretary of the company
Submit the completed form for verification and assessment
Payment of the required annual returns filing fee through the CRP portal
Obtain and keep the receipt/teller as evidence of payment
Submit the completed form with proof of payment to the commission officials
An acknowledgement will be issued by the CAC after filing nd processing.
Note:
The annual return should be filed not later than the 30th day of June each year except year of registration
Penalty for late filing of annual returns for registered business names may be applicable.
Consequences of Failing To file annual returns:
In this regard, one of three things may happen;
Your business name may be delisted. That is, if you continue to fail doing this for several years.
You will pay a penalty.
And, your business name may be marked Inactive. Where this happens, it may not be easy for you to be applying for government contracts or government credit facilities.
Click on this for your entrepreneurial solutions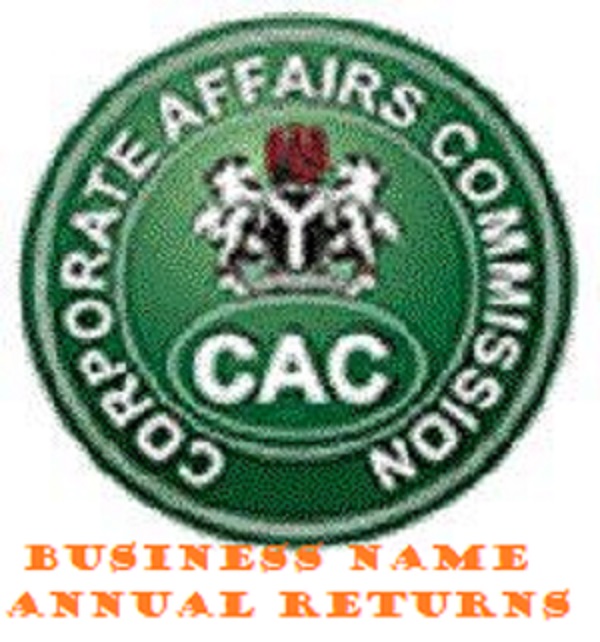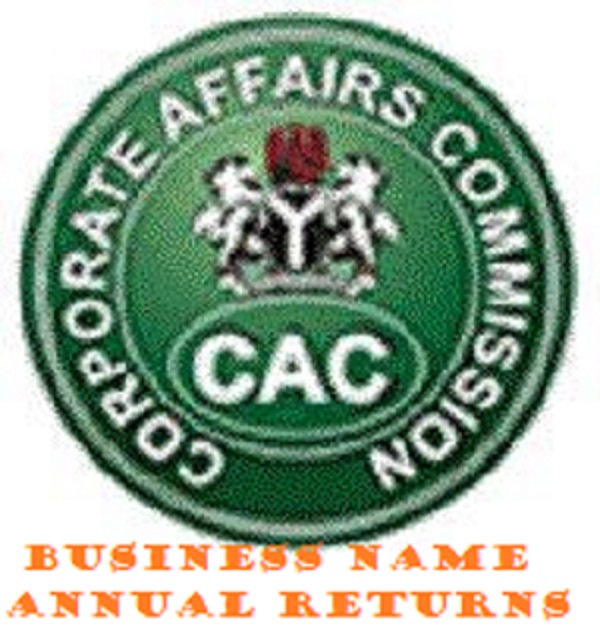 How to file C.A.C. Annual Returns for Business Names Enterprise
Get in touch with us for your C.A.C. documentations;
Render annual returns for you @ C.A.C. and obtain other certifications/reports for you
Make incorporation changes for you @ C.A.C. – change of MEMART, Director, Shareholding etc.
Our Services:
The following services are available for you. Meanwhile, you can click on any of your choice to read about them. Then, contact us with our contact details on this page.
Summing up on How to file C.A.C. Annual Returns for Business Names Enterprise
We took time to do this research for you. It's just to enable you understand what is in rendering CAC annual reports, especially for enterprises commonly called business names. If you enjoyed it, then you can bookmark it for your future references. You re also permitted to share this post to reach your friends. And, do not forget to follow us up on our social media handles. For your inspirational issues, click here
And for your professional tips and recruitment gist click accordingly.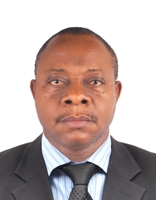 Founder/Managing Partner of Complete Full Marks Consultants Ltd. An Economist turned Chattered Accountant and Tax Practitioner with over 37 years of industrial experience.