Free Cooking Gas Refilling Plant Business Plan for Nigerians – If you have some fund set aside for a start up business, then this Free Cooking Gas Refilling Plant business plan will help you. Among what you require to know about this business includes the cost of setting up a mini or small or medium size gas plant in Nigeria and how to start the gas refilling business. Then you need to have a cooking gas refill business plan in pdf or MS-Word, and the lpg plant design, skid sizes and construction in Nigeria.
We have previously published articles on cooking gas business plan in Nigeria, cooking gas retail and distribution businesses. All of our write-up carry a feasibility report. Other related articles include – Turn your small land to a very profitable cooking gas business and Building A Cooking Gas/LPG Skid Plant Anywhere In Nigeria. Just make up your mind and we will assist you achieve your dreams.
Free Cooking Gas Refilling Plant Business Plan for Nigerians
What we can do for you:
As professional business plan writing services provider, we offer you samples of business proposal plan in any industry of your choice – Oil and gas, refineries, diesel gas distribution, hospitality industry business plans etc. Then are also start up construction & drilling company business plan and web design business plans. And many more. So, do you also need them? Then contact us. You will also get for business planning for new business as for embroidery business plan, bakery plan and plumbing business plan – name them.
Furthermore, Completefmc.com consulting team helps your company to grow with business innovation and growth support services. One of them is our growth plan model for a business future growing business. At our business growth hub for business growth incubation centre are ways to increase business growth. These customer continuity and growth marketing cash cow matrix creates external growth for businesses. Contact us for a brief. Meanwhile, let's see what you need in a cooking gas refilling plant business.
What is Cooking Gas Refilling Plant?
Cooking gas refilling plant is a refill station where cooking gas cylinders are refilled. That is why if you want to buy cooking gas, you go to an LPG/cooking gas plant or a retailer or distributor. Refilling a gas cylinder is done through the main valve. So, refilling is done by weight or LPG gas bottle refill by decanting until it starts to vent gas.
Furthermore, refilling the LPG gas bottle (propane tank) by weight involves inputting the tare weight (empty weight) and the desired amount of gas to be filled using a digital scale to determine the quantity filled. while the 'decanting' method is typically done at service stations. By decanting, a small vent screw is opened which allows gas to vent when the gas inside the bottle reaches the full refill level.
Free Cooking Gas Refilling Plant Business Plan for Nigerians
Cooking Gas refilling plant associated equipment:
The following consist of cooking gas refilling station equipment. Your research and financial analysis must include their quantity and prices. This will play a great role in determining your initial investment requirement. The other component of your initial investment will be derived from you working capital analysis. If you need to determine this for your business kindly contact us. Now, the list;
Mobile Skid – LPG Gas Station
Cooking Gas Storage Tank
Cooking Gas Cylinders – may be for resal or exchange with customers or for sampling
Valves – the system requires so many valves
Valve Screwing/Unscrewing Machine
Orifice Set
Chain Conveyor & Filling Carrousel
Cooking Gas Filling Machines
Cylinder Filling Scale (digital)
Wireless GasTank Gauge (Tankloq)
Rotagauge (Tank Level Indicator)
LPG Meter
Gas Compressor
LPG Cylinder Filling Heads
Hydraulic Valves & Casing
Hydraulic Operator
Liquid LPG Gas Pumps
Filter
LPG Evaporator
Nozzles, Flanges & Pipe Attachments
LPG Transfer Hoses & Accessories
LPG Gas Dispenser
Other required tools and equipment include;
Office building
Fire resistant fence
Plinth construction
Fire proof Filling shed
General flooring
Water borehole
Electrical works
Anything else as required by DPR regulation
Free Cooking Gas Refilling Plant Business Plan for Nigerians
Anekivine Cooking Gas Refilling Plant Ltd Business Plan:
Introduction:
Anekivine Cooking Gas Refilling Plant Ltd is intended to be the major cooking gas refilling plant in Obama. As such, it will consist of a gas refilling plant, a convenience store, restaurant, and amenities/accessories store for the cooking gas business.
Anekivine Cooking Gas Refilling Plant Ltd management philosophy is based on responsibility and mutual respect. We have therefore factored into our planning a state of environment and structure that encourages productivity and respect for customers and fellow employees.
Anekivine Cooking Gas Refilling Plant Ltd is organized into four main functional areas: the refilling plan, convenience store, restaurant and cooking gas accessories. And, so, each of these will have its own on-site management. Ane, King and Devine are the founders and co-presidents of the establishment. They will head the operation. In this respect, they will be concentrating on product sourcing, sales, marketing, finance, and overall administration. Therefore, each area will have a manager responsible for daily operations who will report to the Anekivines.
Company Ownership:
Anekivine Cooking Gas Refilling Plant Ltd is solely owned by Anekivine family. In fact, there is no anticipation for additional shareholders in the foreseeable future. The N20,000,000.000 required to float this business is being provided 100% by the family.
The Executive summary:
This business plan is for Anekivine Cooking Gas Refilling Plant Ltd. It's a 10-year business projection. A total sum of N20,000,000.00 is required for the take-off of this investment by Anekivine family the sole proprietors.
The operational propositions and projections are shown in this plan. A total turnover of N450,000,000 is projected in the first year with a growth rate of 15% in the second and the third year. This gives a gross margin value of N12,000,000 in the first year and a net profit margin of N7,000,000.00 also in the first year. We have conservatively maintained a fixed growth rate over these initial three years. Therefore, the gross margin rate and net profit rate will grow as aforementioned at 15% per annum.
The location of Anekivine Cooking Gas Refilling Plant Ltd is very interesting. It has an outstanding location in Obama town main town along the express road. That is to say that access to the filling plant will be through these major highway. We have considered the following advantages before sitting this plan here.
Visibility of this site is considered excellent.
Competition at and around this location is low.
Therefore, quantity of competition is classified as limited.
And accessibility to the factory/plant is excellent.
Urbanization growth in this location is excellent
Availability of so many associated businesses that uses cooking gas as input
Demographics at this location are excellent.
Growth of area around this site is fair.
Free Cooking Gas Refilling Plant Business Plan for Nigerians
Our Mission
The mission of Anekivine Cooking Gas Refilling Plant Ltd is to start a new Cooking gas refilling plant which will service the cooking gas need of cooking gas retailers and distributorship business in this town, at the same time serving the need of the households in this locality.
Suceess Factors:
Our success factors hinges on the following;
For Marketing: dealing with barriers to entry. And again in partnering with local retailers and distributors and environmental groups,
Product quality- ensuring that we deliver excellent quality of cooking gas with good measurement. Making products available in various sizes all the year round.
Pricing – To ensure we maintain a competitive price such that will not throw the market open for new investors.
Component Businesses – Proper management of the other components of this business in the same environment.
Management: products delivered on time, costs controlled, marketing budgets managed.
Regulatory Agent – ensuring that we keep to the rules of the regulators.
Objectives:
Our objectives for this first five years of operation include:
To create a cooking gas refilling company with a respectable gross margin in a most environmentally-friendly atmosphere
To develop a discerning and informed consumer base in new cooking gas dealers and users throughout the surrounding metropolis who will exercise their buying power to support a 100% yearly sales growth of cooking gas with greater cooking gas efficiency standards and lower rates of eccident.
To achieve N450,000,000.00 in sales of cooking gas and its associated accessories in year one.
To stabilize the efficient cooking gas market by increasing the market share by 25% after five years.


Free Cooking Gas Refilling Plant Business Plan for Nigerians
Products:
These are going to be:
Refilling trucks for major distributors
Refilling of cylinders for major retailers
And, Refilling of cylinder for individuals and households for;
50kg refilled cylinders
25kg fefilled cylinder
12kg refilled cylinders
6kg refilled cylinders
Cooking gas accessories
Empty cylinders of all sizes.
These products and services are going to be based on;
Multiple Gas Pump Dispensers
TV monitors and credit/ATM card acceptance.
Filling lanes for large trucks/quantity
Single filling lane for smaller vehicles/quantity
High speed pumps at dual filling lanes.
Air, water, and window cleaning equipment at filling bays
Charge/pay systems associated with the trucking industry.
Truck/refilling cylinders parking capabilities/quantity.
READ ALSO:
Summary on Free Cooking Gas Refilling Plant Business Plan for Nigerians
Do you care to know about other business plan templates we can generate for you? Then, call now for other high profile business plans. So, call for your Petrol filling station business plan, Diesel gas distribution business plan, cooking gas retail and distributorship business plans.
On lighter businesses, you can call for cleaning business plan, liquor store business plan and microgreens business plan. Others to call for are pro forma business plan, business plan pitch, realtor business plan and massage therapy business plan. Many businessmen also like hotel business plan, laundry business plan and sample business plan for online clothing store. In fact, you can call for our grocery store business plan, sales and marketing plan, some may be for a 90-day business plan
Do you need help?
How can you go through this article without having a good idea of a lucrative business for yourself? That is why we feel that you need help from us. look, we can help you structure that your start-up business or scale up that your existing business. Check out how to contact us in the next paragraph.
How do you contact us?
We make it simple. So, you can contact us through cfmclimited@gmail.com, +234 8034347851, and then use our social media buttons on this page to like us, send your comments and make your orders.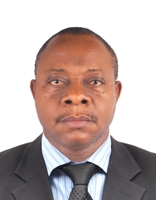 Founder/Managing Partner of Complete Full Marks Consultants Ltd. An Economist turned Chattered Accountant and Tax Practitioner with over 37 years of industrial experience.