Business Plan Organization Structure: How to write – This is to ask; how do you write an organizational structure for a business plan? We present the functional, departmental and matrix forms of organizational structure for a business plan development here.
On the other hand, organizational structure in business plan is the management and organization's operational system. The forms of organizational structure include those for Matrix management, Divisional, Hierarchical organization, and Functional organization and Centralized model. So, when structuring your business, determine to have one of them.
Business Plan Templates:
Where you need an organizational structure in a business plan suitable for multinational international business plan, contact completefmc. Our business plan model/template for Cooking gas, diesel distribution, Rice and other grains milling business, electrical business plan and barbing and hair dressing salon plan is the best. Yet, there are others including several types of business plan for online businesses. Order now.
Business Plan Organization Structure: How to write
What is a business plan:
For Business Plan Organization Structure: How to write is a presentation that defines how the business is run. A business plan in this context shows how the various forms of business – sole proprietorship, partnership, and a corporation are organized and run.
What is Organization Structure:
An organizational structure is a hierarchical outline of a company's roles, teams, and employees. This is a structures, graph or diagram that describes what employees do, whom they report to, and how decisions are made across the business. That is why at least, your organizational structure must include employees' titles and basic hierarchical orders.
Furthermore, while creating or designing your organizational structure, you must consider five elements. These are the job design, departmentation, delegation, span of control and chain of command. In fact, these elements are found in every organization. So, it becomes your duty to design your organizational structure applying them in the way and manner they work in your organization.
Business Plan Organization Structure: How to write
The place of Organization Structure in the business plan:
Having explained what organizational structure means and how it's created above, here explains how and the role it plays while developing a business plan. Therefore, you must have in mind that you are creating a framework for the culture of your organization. Relatively, a business model can be an expression of this culture. So, being interdependent but together they can form the groundwork for innovative processes and governance of your organization.
As a matter of fact, therefore, an organizational structure organizes a company's activities. So, explore the usage of these models of organizational structure. They are – Matrix management, Divisional, Hierarchical organization, and Functional organization and Centralized model. These structures are essentially blueprints that reveal how companies are run and managed and how information is passed within the organization.
Today, these are grouped with specific types of structures within each of these categories as follows:
Vertical—functional and divisional.
Vertical and horizontal—matrix.
Boundary-less (also referred to as "open boundary")—modular, virtual and cellular.
Furthermore, write your business plan consulting Completeefmc.com. Again, generate your financial analysis in business plan with 30-60-90 day sales plan PowerPoint. Or do you need a professional business plan writing services near you? Our business proposal plan for startup construction company business plan example is available on demand. Other business plans include web design business plan, business plan for new business, embroidery business plan, bakery plan, plumbing business plan and errand service business plan.
Business Organization Structure:
In addition to the briefs in the previous paragraphs, learn the following types of organizational structure to determine what is suitable for your organizations.
Functional Departmentalization:
This is the most common organizational structure. It's called functional or departmental form. In this structure, all of the employees of a specific department or function are brought together. You can do this for sales, accounting, marketing, finance, research and production departments in an entity.
This structure defines a firm hierarchy. In this form each department has a separate management staff with an upward reporting lines of authority. In this model a head of department may report up one level to a deputy directors who himself might be in charge of several other departments, such as finance, marketing and IT. At this level the deputy director could then report to the CEO of the company.
As a matter of fact, functional organizational structure is effective for large corporations with homogeneous product lines. Even though it's good for many organizations, but smaller organizations who need to be more creative and quick adaptability to changes in the marketplace may not use this. This is because employees in small organizations may be responsible for several functions at the same time.
Divisional Structures:
This is also good for large organizations like banks an construction companies that have national outlook. So, with so many branches and products such a company organizes its activities into geographical, products, markets or service groups. As example, a company might have one division each to handle sales in the six geopolitical zones in Nigeria.
Then, coming down to each geopolitical zone, every branch now floats a complete set of functional departments. That is how each may create it's own departments for sales, purchasing, accounting, finance, engineering and so forth. That is why organizations with national outlook, numerous products, markets or regions prefer to organize their businesses into divisions.
Matrix:
Furthermore, this type of organizational structure does not wish to take any thing for granted. So, it combines Vertical —functional and divisional with the horizontal elements. Such companies that are creating or launching new products or initiating different marketing campaigns will combine or form matrix structures to manage the projects.
As a matter of fact, a matrix organizational structure attempts to gain the benefits of functional organizations by combining specialized skills into a project grid. That is why Matrix organizations are designed to foster cooperation between functional silos. This is to allow similar activities to be involved in managing more efficiently to achieve a common goal.
The specialty of Matrix structure is that it has two chains of command. So, one for the project and another for the functional skills brought into the project. In this case the project managers have authority horizontally across the departments. At the same time, employees still report to the department heads for their function.
I hope you are Ok now for Business Plan Organization Structure: How to write. This is true for your writing a business plan. Now the following paragraphs gives you other related topics to help you further.


Business Plan Organization Structure: How to write
Related topics:
Order Now:
Finally on Business Plan Organization Structure: How to write, get online business ideas 2022/2023 for direct selling activities from Completefmc.com. These are online business opportunities with franchise opportunities. These international business opportunities are proven online money making opportunities. As a matter of fact, these business ideas include US, Europe and Asian franchise opportunities and for online business opportunities from home, real estate business and the distributive industry opportunities. As a matter of fact, these are strategies to increase sales in retail.then contact cfmclimited@gmail.com or +234 8034347851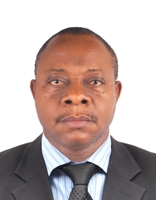 Founder/Managing Partner of Complete Full Marks Consultants Ltd. An Economist turned Chattered Accountant and Tax Practitioner with over 37 years of industrial experience.