How to write a Secondary School business plan – This is a secondary school business plan in pdf. There are also sample business plans for a private school in pdf and MS Word. Do you want to discuss the type of school you want to operate? Do you also want details of your direct competitors? Then, an overview of your target customers in market segmentation.
Comoletefmc.com business tips:
Completefmc stands for Complete Full Marks Consultants Limited, an accounting, auditing, taxation, and management consulting firm in Abuja. With long years of industry experience, we present How to write a Secondary School business plan. This is with comprehensive sales and marketing strategies to increase your business sales and revenue. School Business plans here.
How to write a Secondary School business plan
Our previous works:
We have done a lot for businesses and individuals and for so many purposes. Check out the following. You may get some that interest you. We will within a short time structure one that fits your business and location.
How to write a Secondary School business plan
How to write a Secondary School business plan
Complete Secondary School, Uja, Services will be led by Ndi Ndu. Ndi Ndu brings a wealth of academic excellence as well as a proven record of tutoring. Ndi Ndu first began tutoring at a large language school in Abuja. It was this experience that provided him with the insight that he enjoyed and excelled at tutoring. While Ndi Ndu attending Unity University's Akpodim Graduate School of Management he informally began tutoring students. During his second year in the business school, the school hired him to be a tutor for the first-year students. This provided him with incredible insight into the specific coursework for such a high-class school as he worked hand in hand with the professors preparing the students for the coursework and exams.
Complete Secondary School, Uja's academic Service is a private-based secondary school business that offers a wide range of academic programs. Due to Ndi Ndu's expertise, professor networking connections, and low overhead, Complete Secondary School, Uja academic Services will realize good revenue and profits over the years this plan.
Mission:
Complete Secondary School exists to help students. This we do by bringing some unique and innovative approaches to teaching. These are those that help students connect with the subject matter they need to master. Through these personalized and focused teaching processes, our students develop the tools needed for ongoing success in their academic fields of study. Our success depends on some factors. One of them is our attention to the needs of our clients and truly helping them achieve. Our slogan is " we don't succeed unless our clients succeed"
Keys to Success:
Complete Secondary School, Uja, has keys to success. These are summarized as follows;
Developing methods of approaching individual subjects. Such that helps students get their minds around challenging academic matters.
Creating excellent word-of-mouth promotion of our services. In this approach, clients sell our services to other students.
Truly listening to clients. This is knowing their needs and diagnosing them where their understanding of particular concepts is breaking down.
Objectives:
Complete Secondary School, Uja, objectives are simple. We summarize them below:
Generate four informal contracts/referrals with Ndu's business school professors.
The steady growth of revenue from Year 1 through Year 3.
Achieve full-year academic capacity by Year 2.
How to write a Secondary School business plan
The Financial Plan:
The financial plan has all the financial assumptions and their workings. So there are a comprehensive list and table of our financial projections below.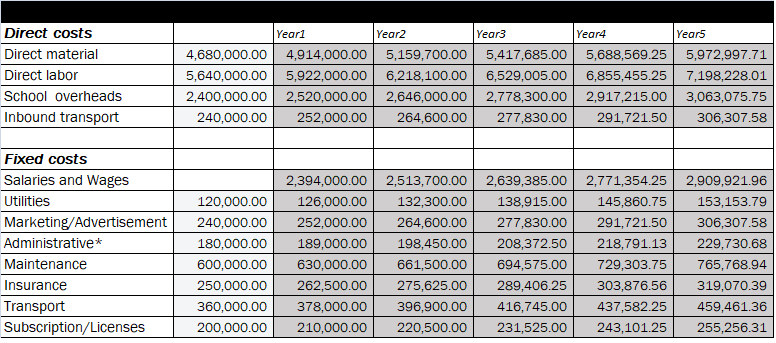 Would you like to have your secondary school business plan with its complete features? And if you wish to know How to write a Secondary School business plan, then contact us today.
Related Topics to visit on How to write a Secondary School business plan:
And, if you need more business tips, here are so many of them to visit.

How to order your copy of How to write a Secondary School business plan:
Completefmc. business plan is a professional high profile business plan covering all types and sizes of business. So, there are those for Oil & Gas, Cooking gas, Air travel companies, Estate development management services, etc. Then are those for small and medium-scale businesses like restaurant business plans, food truck business plans, gym business plans, transportation, and travel agency businesses.
Order your customized business plan today via +234 8034347851 of cfmclimited@gmil.com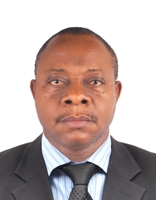 Founder/Managing Partner of Complete Full Marks Consultants Ltd. An Economist turned Chattered Accountant and Tax Practitioner with over 37 years of industrial experience.