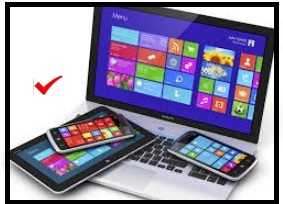 Associate Partner – IT Consultant  Required  – Applications are invited from qualified and interested candidates to fill this vacancy.
IT consultants help organisations  solve business challenges, create value, maximise growth and improve their  business performance.
If this is your dream, then this opportunity is yours. As an IT consultant you will  render strategic, unbiased and objective technological advisory services to our clients which must assist them  in improving productivity and overall performance.
READ ALSO: Associate Partner – Management  Consultant Required
 Brief of the Employer:
Complete Full Marks Consultants (CFMC) Limited is a Financial (Accounting), Management (strategic), and Tax consultants , incorporated in Nigeria, as a limited liability company, under the Companies and Allied Matters Act (CAMA) CAP C20 LFN, 2004.
Our objective is to offer both accounting and auditing, taxation,  management  coaching and  consulting services to both Public Agencies and Private Entities in the most professional approach to enable them achieve their various goals.
Our professional approaches which are aimed at solving client's problems emphasise on value addition, synergy building, exploring and improving value chains employing an inclusive approach to providing accounting and auditing, taxation, business  coaching and consultancy services to our clients.
We are employing to fill the following vacancy.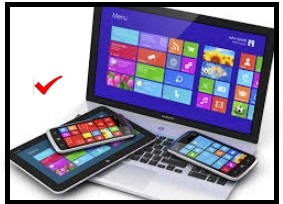 Associate Partner – IT Consultant  Required
Advertised Post:
Associate Partner  -IT Consultant
Location – Abuja – Nigeria
Remuneration: To be negotiated
Scope of Job:
Information technology consulting services implies IT consulting, computer consultancy, business and technology services, computing consultancy, technology consulting, and IT advisory services,  all  focusing  on advising clients  on how best to use information technology (IT) in achieving their business objectives. It also provide range of information in helping clients manage, implement, deploy, and administer IT systems.
READ ALSO:  Associate Partner – Accounting, Auditing and Taxation Required
Job Description:
Your duties as an IT consultant include the following:
meeting with clients to determine requirements;
working with clients to define the scope of a project;
planning timescales and the resources needed;
clarifying a client's system specifications, understanding their work practices and the nature of their business;
travelling to customer sites;
liaising with staff at all levels of a client organisation;
defining software, hardware and network requirements;
analysing IT requirements within companies and giving independent and objective advice on the use of IT;
developing agreed solutions and implementing new systems;
presenting solutions in written or oral reports;
helping clients with change-management activities;
purchasing systems where appropriate;
designing, testing, installing and monitoring new systems;
preparing documentation and presenting progress reports to customers;
organising training for users and other consultants;
being involved in sales and support, and where appropriate, maintaining contact with client organisations;
identifying potential clients and building and maintaining contacts.


Associate Partner – IT Consultant  Required
Information technology consultants advise on, plan, design and install information technology systems for their clients.IT consultants need strong interpersonal and communication skills to deal effectively with clients.
Qualifications
The suitable candidate should be a graduate of computer science with good knowledge of computer science/software engineering; information systems; and mathematics.
Experience:
Minimum of 6 years working experience in a similar position.
Associate Partner – IT Consultant  Required
Skills
Such a candidate should posses the following skills.
leadership ability;
communication and interpersonal skills;
teamwork skills;
a logical approach to problem solving/analytical skills;
the ability to learn quickly;
confident decision making;
presentation skills;
excellent customer service skills;
good organisational skills to prioritise heavy workloads;
the ability to communicate technical information to non-IT clients and colleagues;
flexibility and adaptability;
time management skills.
ability to pay attention to details
Application Closing Date
Not specified.
Associate Partner – IT Consultant  Required
How to Apply
Qualified and interested candidates should send their CV through cfmclimited@gmail.com.
Or call +234 8034347851
If you enjoyed this, share with your friends. colleagues and others. Let the professionals know.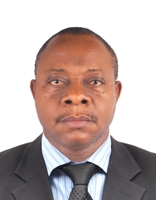 Founder/Managing Partner of Complete Full Marks Consultants Ltd. An Economist turned Chattered Accountant and Tax Practitioner with over 37 years of industrial experience.