Senior Editor/Writer – PCER1 @ AfDB Apply Now
Senior Editor/Writer – PCER1 @ AfDB Apply Now – This is to be done through AfDB online recruitment portal following every application instruction. As an experience position, advantages are in working experience at African Development Bank. Apply as Senior Editor/Writer.
For those of you interested in internationally related jobs, this post, Senior Editor/Writer – PCER1, is for you. All about this recruitment exercise is here, especially how you can build a career working for this International/Interregional Bank. The position is in Côte d'Ivoire.
The Bank:
The bank and its activitied can be summarised as follows:
1. Established in 1964, the African Development Bank (AfDB) is the premier pan-African development institution, promoting economic growth and social progress across the continent.
2. There are 80 member states, including 54 in Africa (Regional Member Countries).
3. The Bank's development agenda is delivering the financial and technical support for transformative projects that will significantly reduce poverty through inclusive and sustainable economic growth.
4. In order to sharply focus the objectives of the Ten Year Strategy (2013 – 2022) and ensure greater developmental impact, five major areas, all of which will accelerate our delivery for Africa, have been identified for scaling up, namely; energy, agro-business, industrialization, integration and improving the quality of life for the people of Africa.
NOW APPLY AS
Senior Editor/Writer – PCER1
Grade: PL5
Position N°: 50050576
Reference: ADB/18/197
Closing date: 07/11/2018
Country: Côte d'Ivoire
THE COMPLEX:
The President, plans, supervises and manages the business of the Bank Group. Under the direction of the Boards of Directors, the President conducts the business of the Bank and the African Development Fund and manages operations and activities in accordance with the Agreements establishing the African Development Bank and the African Development Fund. The President supervises several Departments and Units including:
Office of the President;
Independent Development Evaluation Department;
Integrity and Anti-Corruption Department; Compliance Review and Mediation Unit;
Secretariat to the Sanctions Appeals Board;
Administrative Tribunal; Office of the Auditor General;
Group Risk Management Directorate;
General Counsel and Legal Services Department;
Communication and External Relations Department;
Staff Integrity and Ethics Office and Office of the Secretary General and General Secretariat.
THE HIRING DEPARTMENT/DIVISON:
The purpose of the Communication and External Department is to plan, prepare and implement public relations and institutional communication programs designed to make the Bank better known by its various audiences so as to promote social and economic development in Africa, and to establish and maintain the Bank's credibility and good reputation as Africa's leading development finance institution. The Department is also responsible for enabling the Bank to understand better, how the institution is perceived both internally and externally.
THE POSITION:
Under the general guidance and supervision of the Division Manager, Communication and External Relations – PCER.1, the incumbent will implement editing guidelines within PCER.1, as well as define an editorial policy for the Bank.
Duties and responsibilities
Under the overall supervision of the Division Manager, Communication and External Relations – PCER.1, the Senior Editor/Writer has the following responsibilities:
Researching, writing, and editing content for online and external publications that reflects current African Development Bank practice and is of the quality and scope that meets the objectives of the bank's external and internal stakeholders.
Editing and substantively re-editing copy from Bank departments, rewriting materials, including web copy for grammatical accuracy, adherence to Bank style and policy, purposeful structure, clarity of ideas and logical, persuasive presentation of content according to subject matter, product plan, and target audience.
 Coordinating multiple contributions by teams/units on major initiatives, obtain clearances, and make other changes, particularly on sensitive issues.
 Interviewing experts and conducting research as well as writing and analyzing a diverse and broad range of material
Assigning editorial and writing tasks and projects as required to meet deadlines
 Reading and approving all content – notices, reports, PR's etc to be published on behalf of the Bank in a timely manner
Other Responsibilities include:
 Ensuring all information is accurate before publishing, whether it's written or visual content, so as to prevent copyright infringements (e.g. plagiarism and ghostwritten content) and discard any misrepresentation or defamation:
 Cross-checking quotes and examining references.
 Assisting with training and supervising new staff members.
Supporting and mentoring colleagues in relation to writing and maintaining content and answering questions from stakeholders including through sub-editing.
Keeping up-to-date with all relevant African Development Bank developments so that all content for which you are responsible reflects and takes account of current practice.
Developing relationships with external sources as required with a view to obtaining contributions for stories and other content or improving content through third party insights
The staff will equally undertake the following duties:
Ensure that the quality and accessibility of information on the Bank's sites is consistent with the image of the Bank as the leading development institution in Africa and its global role as a development organization. In this regard, the incumbent would ensure that the information posted and published is timely, accurate and conforms to the Bank's information disclosure policy and editorial policy.
Ensure that all information from organizational units is reviewed, edited and posted onto the Internet web platform and other designated channels.
 Proactively seek content creation and information organization in various formats.
 Ensure that French versions of texts are a faithful representation of English original texts and vice-versa.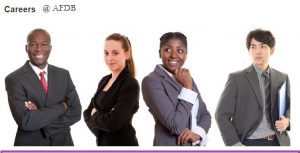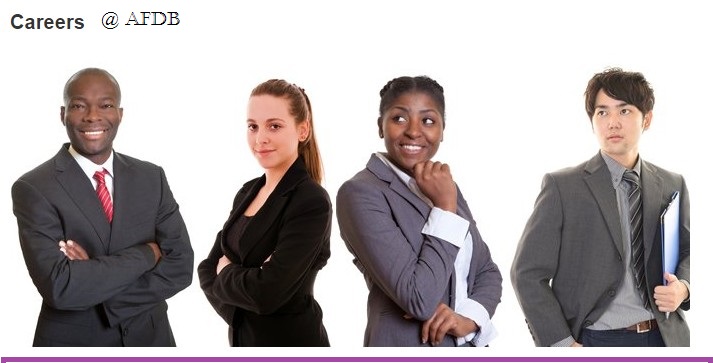 Selection Criteria
Including desirable skills, knowledge and experience:
1. Hold at least a Master's degree or equivalent in Journalism, Communications, International Relations, Public Affairs, Marketing, Political Science or other related disciplines.
2. Have a minimum of five (5) years of relevant and progressive experience at an international level or multi-developmental institution, two (2) of which should be in an editorial role.
3. Outstanding written and verbal skills, particularly the ability to synthesize complex messages and tailor them into simple, clear and non-academic language for different audiences.
4. Excellent command of English; ability to write strong copy and produce well-written press releases, feature articles, and publications.
5. Experience writing in both non-technical styles and highly technical.
6. Experience working with or in developing countries.
7. Excellent collaboration skills with an ability to lead without authority.
8. Mindset for learning, innovation and high standards of quality.
9. Experience working with corporate, multilateral development institutions or non-profits is preferred.
10. Detail oriented and excellent follow-through skills.
11. Complete assigned tasks in a timely manner with little supervision.
12. Ability to effectively work under pressure on multiple projects simultaneously while meeting tight deadlines.
Selection Criteria Continues:
13. Communication – provides clear and concise oral and written communications; presents oral information with clarity and appropriate style and adapts language and style to suit the requirement of a particular audience.
14. Problem Solving – Applies business knowledge to the resolution of problems and identifies solutions to the benefit of the client (internal and external) and the organization.
15. Client Orientation – Ensures that the client is considered to be of primary importance in all transactions and interactions. Strives to understand, and when appropriate, anticipates client needs, and ensures that the client receives the best possible service from the Bank.
16. Team work and relationship – Works with others to maximize the effectiveness of the team as a whole, shares knowledge and workload. Develops strong working relationships with colleagues and contributes to the creation of a positive team environment.
17. Ability to motivate a multicultural team of communications experts (staff or consultants).
18. Ability to coordinate the work of several communications experts working on various and sometimes conflictual agendas.
19. Proven ability to help find solutions to issues raised by communications experts.
20. Strong decision-making skills.
21. Excellent project and time management skills.
22. Ability to coordinate multiple workflows between in-house communications experts and external service providers, consultants.
23. Ability to communicate effectively (written and oral) in English or French, with a working knowledge of the other. Proficiency in both languages is an asset.
24. Understanding of and experience with various media software tools.
25. Competence in the use of standard Microsoft software (Word, Excel, Access, and PowerPoint).
 READ -.
Senior Assessment Centre Assistant – CHHR3 @ AfDB Apply online 
African Development Bank (AfDB) Recruiting Office Manager – PCSC 
Secretary/Receptionist – RDGS @ AfDB
Evaluator general – BDEV0 @ African Development Bank Group (AfDB),
AfDB Recruits Finance Operations Assistant – PIFD3 This October 
AfDB Recruiting Division Manager Urban Development – PICU2 This October 
Principal Railway Infrastructure & PPP Officer – PICU1 @ AfDB 
Senior Treasury Officer – FITR1 @ AfDB This October 
AfDB Recruiting Unit Head – Non-Sovereign Credit Risk – PGRF1: Apply Here 
AfDB Recruiting Finance & Administrative Assistant – RDGW:
AfDB Recruiting Chief Business Coordinator: Apply Here 
AfDB Recruiting Treasury Risk Officer- IT (FIFM2) & How toApply 
Chief Oil Sector Officer – ECRN @ AfDB & How to Apply Online 
2019 Mo Ibrahim Foundation Leadership Fellowship Program Apply Here 
AfDB Career
AfDB Current Job Vacancies
Others
THIS POSITION IS CLASSIFIED INTERNATIONAL STATUS AND ATTRACTS INTERNATIONAL TERMS AND CONDITIONS OF EMPLOYMENT.
Should you encounter technical difficulties in submitting your
application, please send an email with a precise description of the
issue and/or a screenshot showing the problem, to: HR Direct
HRDirect@AFDB.ORG
Visit the link below to Apply online :
https://www.afdb.org/en/about-us/careers/current-vacancies/senior-editor-writer-pcer1-3860/
General Consitions:
To apply for this position, you need to be national of one of AfDB member countries.
Applicants who fully meet the Bank's requirements and are considered for interview will be contacted. Only online applications submitted with a comprehensive Curriculum Vitae (CV) and copies of the required degrees will be considered. The President, AfDB, reserves the right to appoint a candidate at a lower level. The African Development Bank is an equal opportunities employer. Female candidates are strongly encouraged to apply. www.afdb.org
The African Development Bank Group (AfDB) does not ask for payments of any kind from applicants throughout the recruitment process (job application, CV review, interview meeting, and final processing of applications). In addition, the Bank does not request information on applicants' bank accounts. The African Development Bank Group declines all responsibility for the fraudulent publications of job offers in its name or, in general, for the fraudulent use of its name in any way whatsoever.
If you enjoyed this post,Senior Editor/Writer – PCER1 @ AfDB Apply Now, please share to reach others.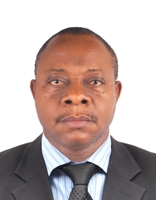 Founder/Managing Partner of Complete Full Marks Consultants Ltd. An Economist turned Chattered Accountant and Tax Practitioner with over 37 years of industrial experience.