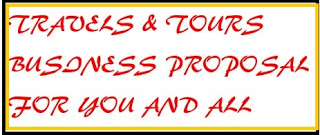 How You Can Write Your Business Proposal With Ease/ How To Write Business Proposals  for Start-Ups –  Any time you write a business proposal for an on-going business or for a start-up business, you could be faced with how to write a business proposal with business proposal outline/template, simple business proposal examples or proposal writing formats. Therefore, with business proposal ideas, you would ask, how do I write a proposal for a project? How do I write a business proposal cover letter? This post will answer all of these questions. Please, read on.
As a matter of fact, a business proposal is a narrative document sent to a prospective client in order to obtain a specific job. It's a solicited one if you are asked to bring a proposal, and unsolicited when you just write to present your firm and its services or products to a would be client.
CERTAIN RULES MATTER:
There are certain rules that could help you write a winning business proposal. Some of these are:
Keep it short, brief and concise. You may be surprised to know  that not everyone has the time to read bulky write-ups.
Know your audience and write your plan/proposal using language that your audience will understand.
Use technical terms where appropriate
Don't be intimidated, say your mind – project your services/product, everybody does the same.
Let your Executive summary tell your story. Most managers only read this part and few other technical areas.
Explain the  challenges and  opportunities apparent
Explain your Execution method/methods of approach
Showcase your Team and company profile showing capacity to execute the project.
Show also your financial plan.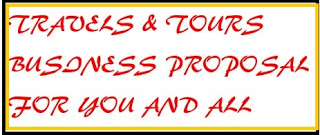 HOW YOU CAN WRITE YOUR BUSINESS PROPOSAL WITH EASE/ HOW TO WRITE  BUSINESS PROPOSALS  FOR START-UPS
Can You Now Answer These Questions?
What is in a business proposal?
What is a good business plan?
How do I write a business proposal?
The following Steps could help you answer some of these questions.
If you receive a business proposal request, please, read the Request carefully.
Ask questions for certain clarifications. If you are writing it on behalf of a  client raise questionnaires to address some of your doubts
Format your document – don't just write anyhow. Be orderly in your presentation. Know what topic items comes after the other.
Always have a title page for documents  more than 5 pages.
Highlight the problem or business need
Define key terms, especially technical terms
Offer a roadmap for the proposal.
Have a conclusion
HOW YOU CAN WRITE YOUR BUSINESS PROPOSAL WITH EASE/ HOW TO WRITE  BUSINESS PROPOSALS  FOR START-UPS
SAMPLE BUSINESS PROPOSAL  TO RELY ON
This sample business proposal has in it various modifiable business proposal templates. If you contact us, you will have your choice made available to you.
SCHEDULE OF SERVICES: BUSINESS PROPOSALS
The partners and staff of Complete Full Marks Consultants (CFMC) Limited are pleased to present to you her Schedule of  Business Proposal writing. Preparing and supervising the preparation of Business proposals is one of the professional services we provide for our clients.
Our overall goal is to create value for our clients by providing responsive, innovative services of the highest quality through building a systematic synergy along the client's product value chain.
Complete Full Marks Consultants (CFMC) Limited is a Financial (Accounting and Auditing), Management(strategic) and Tax consultants , incorporated in Nigeria, as a limited liability company, under the Companies and Allied Matters Act (CAMA) CAP C20 LFN, 2004.
Business Proposal schedule & Charges
SCHEDULE OF BUSINESS PROPOSAL &  CHARGES

S/NO.

NATURE

RANGE OF CHARGES IN NAIRA

Content

Volume/Pages

1

ELABORATE BUSINESS PROPOSAL

50,000.00   TO 70,000.00

WITH ATTACHEMENTS

ABOVE 30 PAGES

2

AVERAGE

40,000 TO 50,000.00

WITH ATTACHMENTS

15 TO 25 PAGES

3

SIMPLE SIZE

30,000 TO  30,000.00

WITH OR WITHOUT ATTACHMENTS

UP TO 10 PAGES

4

ALL PURPOSE TYPE

40,000 TO 50,000.00

WITH ADJUSTABLE TEMPLATE

AS APPROPRIATE

5

NGOS, DONOR & GOVT AGENCY GRANTS

30,000 TO 40,000

ADJUSTING OR ADAPTING  NGO/DONOR FORMATS

15 PAGES +

6

NGOS, DONOR & GOVT AGENCY GRANTS

30,000 TO 40,000

ADJUSTING OR ADAPTING

 NGO/DONOR FORMATS

LESS THAN 15 PAGES
Call us if you have issues on the charges above.
Payment Plan:
60% of the fee is paid before assignment commencement, 20% after the first analysis preview, and the last 20% before final copy is handed over to client. Payments are made through – Anekperechi Nworgu, Zenith current Account No. 1001814117, or Complete Full Marks Consultants Limited GTB Account No.0260563155.
Our Approach
After agreeing to payments terms, the assignment takes off as follows:
1. Initial payment
2. Raising of relevant assignment questionnaire,
3. Other adjustment/additional information communications,
4.  E-mailing of first analysis preview and adjustments so desired,
5. Final payment
6. Two weeks allowed to execute the assignment
7. Two weeks allowed for clients corrections
8. Goodwill messages
We promise to give you the best services.
We will be very grateful to hear from you at your earliest convenient time.
HOW YOU CAN WRITE YOUR BUSINESS PROPOSAL WITH EASE/ HOW TO WRITE  BUSINESS PROPOSALS  FOR START-UPS
Contact us
e-mail: cfmclimited@gmail.com
Phone: +234 8034347851, +234 8097900795
Website: www.completefmc.com
COME ALONG:
In this post we have been able to teach you how to write  business proposal, highlighting what you should be doing and the various steps to follow. If you want to learn more or for us to write one for you, please  contact us.
I am happy you enjoyed this write-up, Business Proposal For Writing Your Business Proposal/  Business Proposal Template For Start-Ups. Thanks for reading through. Be kind to your friends; share this to reach them, they may need it.
HOW YOU CAN WRITE YOUR BUSINESS PROPOSAL WITH EASE/ HOW TO WRITE  BUSINESS PROPOSALS  FOR START-UPS