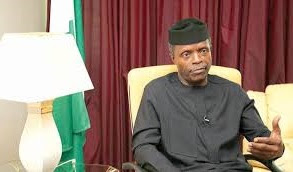 Nigeria's V.P. Osinbajo: Doing business in Nigeria is getting easier – Doing Business In Nigeria Getting Easier, Says Vp Osinbajo, Osinbajo says Doing Business in Nigeria is getting easier, Ease Of Doing Business Initiative Will Reposition Nigeria's Economy.
Nigeria's V.P. Osinbajo: Doing business in Nigeria is getting easier
–
Nigeria's Vice President Yemi Osinbajo, SAN. has assured Nigerians that doing business in the country is becoming easier going by the recent reforms undertaken by the Presidential Enabling Business Council (PEBEC) and currently being implemented by the relevant agencies.
The VP mentioned five key business areas where this reform is now-ongoing
as
in: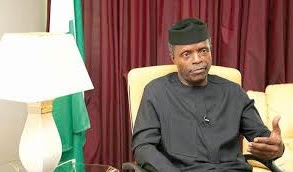 Nigeria's V.P. Osinbajo: Doing business in Nigeria is getting easier
(1) Business Registration
The Vice President who disclosed this at the Micro, Small and Medium Enterprises (MSME) Clinic in Jos, said issues of new business registration, access to loans, certification of products, issuance of visas and import inspection were all being addressed under a new reform regime anchored by the PEBEC secretariat.
According to him, "we tried to look at the various areas that make it particularly difficult to do business in Nigeria, for instance, for those who want to register companies it used to take a long time but now we have improved on that considerably.
''
He said, "It is now possible for you to do a lot of business registration online. As a matter of fact by next month the portal facility of the Corporate Affairs Commission, CAC, would be completely online.''
"We are using a private sector cyber resource called Main One which is providing all of the services for the CAC portal. So it can become much easier for us to use, I am saying that the Corporate Affairs Commission will now be online all the time."
(2) Visa on Arrival
Prof. Osinbajo added that "the other aspect of doing business that we are trying to do is with respect to ensuring that those who come in to Nigeria to do business find it easy to come in, we are making it easier for them to obtain visas on arrival."
Nigeria's V.P. Osinbajo: Doing business in Nigeria is getting easier
READ ALSO: The Ease of Doing Business in Nigeria
(3) Import Inspection:
On import inspections, the Vice President said, "before now you had several documents to fill but we have reduced the number of documents by half so that you are not filling hundreds of documents'', adding that imported goods must henceforth be in pallets so that it is easier to inspect under a new joint inspection arrangement led by the Nigerian Customs Service.
Prof. Osinbajo added that "we are trying to look for ways of ensuring that anyone who want to do business in Nigeria can do so without any pains and without any trouble at all.''
(4) The use of MSME Clinic
On the MSMEs clinic, the Vice President said, "part of the ease of doing business is what we are doing here today – the MSME CLINIC.''
According to him, "the whole idea of a clinic is almost like a hospital, but in this case it's a mobile hospital. We are bringing the doctors here to meet with the manufacturers, with the small scale manufacturers.''
(5) Peaceful Business Environment:
While commending the Plateau State Governor, Simon Lalong for sustaining peace in the state, Prof. Osinbajo said, "I must congratulate the governor for the second year of peace in the state and I pray that the Almighty God will preserve the peace here because without peace there can be no business improvement, without peace we cannot even talk of MSME, so we thank God for the environment that we enjoy, and for the peace that we enjoy."
Nigeria's V.P. Osinbajo: Doing business in Nigeria is getting easier
He added that "as far as agro-allied industry is concerned, it will be difficult to compete with Plateau State," describing the state as truly the agro-allied hub of Nigeria.
He attributed the recent achievements to President Buhari's commitment to the growth of MSMEs in Nigeria which had initially given rise to the establishment of the Presidential Enabling Business Council (PEBEC) and culminated in government's new policies on the ease of doing business.
He urged the people of Plateau to take advantage of the new policies of the Federal Government to improve their economies and make their state a truly agro-allied hub in Nigeria.
READ ALSO: Federal Government Commitment to Ease of Doing Business in Nigeria
MSME Clinic/Exhibition:
Prof. Osinbajo had on arrival at the Jos Polo Field venue of the clinic, inspected products exhibited by local manufacturers and stands of government agencies participating in the clinic.
Governor Simon Lalong had earlier thanked the Vice President for bringing the MSMEs clinic to Plateau state, stressing that it would unlock the agro-allied potentials and create avenues for prospective small business owners in the state.
He appealed to the Federal Government to consider the state in the establishment of industrial hubs across the country, stressing that the state possessed the necessary environment and logistics.
The Vice President was accompanied on the visit by the Minister of State for Industry, Trade and Investment, Hajiya Aisha Abubakar, the Minister of Youth and Sports, Barr. Solomon Dalung, heads of agencies of government responsible for the certification and regulation of small businesses.
Nigeria's V.P. Osinbajo: Doing business in Nigeria is getting easier
State Governors from Sokoto, Rt. Hon. Aminu Tambuwal, Taraba, Arc. Darius Ishaku and Deputy Governor of Benue State, Mr Benson Abounu, were also at the events, the Vice President attended in Jos .
Now we can see that the various challenges that inhibits ease of doing business in Nigeria is therefore being addressed as the Nigerian government seeks to simplify regulatory frameworks, market-friendly policies, and other issues that will improve the overall ease of doing business. When this is completely in place, doing business in Nigeria will be a lot quite easier.
Nigerian goods info here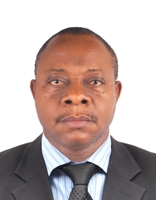 Founder/Managing Partner of Complete Full Marks Consultants Ltd. An Economist turned Chattered Accountant and Tax Practitioner with over 37 years of industrial experience.