N-POWER 2017 VOLUNTEER CORPS RECRUITMENT ASSESSMENT SCHEDULE
N-POWER 2017 VOLUNTEER CORPS RECRUITMENT ASSESSMENT SCHEDULE – related to this are various articles already written on N-Power recruitment 2017, N-Power registration procedures, registration portal, publication of successful candidates and the registration time extension.
N-Power has released a schedule for conducting the aptitude test in a continuous process for selecting most qualified candidates for these posts. About 300,000 candidates only are required out of about 2,000,000 applicants; yet the registration has been extended to attract more qualified candidates.
In this article
I
will let you have the schedule, the conditions for writing the test and other relevant information that you need.

N-POWER 2017 VOLUNTEER CORPS RECRUITMENT ASSESSMENT SCHEDULE
The registration of applicants for 2017 Mpower recritment has been
extended to 27th July, 2017.
With this new development, there are three segments of applicants now.
1. Those that had applied earlier on and yet to write the test
2. Those that have written their tests, and
3. The
fresh applicants
who will continue to register until 27th July, 2017, after which they will also write their test.
CONDITIONS FOR WRITING THE TEST:
1. The Test is online
2. Only those that receive SMS Texts confirming their selection will write the test. Though even those who are not through will also receive texts starting their own standing too.
3. Only those whose BVN records match with their application details are considered. That is to say, those who filled their forms in exact order of their names as in their BVN, e.g. if your names are Ego Jane Mark as in your BVN that is also what is expected to be seen in your form. If in filling the form you filled Jane Ego Mark, you are out already.
4. You have to receive a confirmation text before you can login into the portal again. You may be disqualified if you are the desperate type that logs in from time to time to check your details.
5. Those disqualified will also be inform of their disqualification by SMS text.
N-POWER 2017 VOLUNTEER CORPS RECRUITMENT ASSESSMENT SCHEDULE
TEST PROCEDURE:
1. The test is online at www.npower.org.ng
2. Once you get your SMS text login to this website, click the Test Menu Button to write the test.
3. You must observe every instruction given while writing including the time limits. Remember what havens to some candidates while writing their JAMB on line. A careless click could close your portal platform.
4. Login with your phone number and BVN to start the test. Remember the phone number you used on the form.
PROGRAMME TEST PLATFORM:
There are for different platforms for the test. So you have to choose the one you entered for. Here again make sure you write the test for the programme you entered for as contained in your application form details.
1. For those for Health programme
click here
to write your test.
2. Those for Agro programme
click here
too to write your test
3. If you are for Teach, then
click here
to write your test, and
4. If you are for Tax
click here
too to writ your test.
5. GOOD LUCK
For further information call 09060000445 or email: info@npower.gov.ng
TEST ASSESSMENT SCHEDULE:
This schedule is as follows:
DATE PROGRAMME
July 15 – 19th N-Power Tax
July 20 – 24th N-Power Health
July 25 – August 1st N-power Agro
August 2 – 16th N-power Teach.
N-POWER 2017 VOLUNTEER CORPS RECRUITMENT ASSESSMENT SCHEDULE
N-POWER PUBLICATION:
N-Power states:
"Skills and knowledge are the driving forces of economic growth and social development. Despite the current high level of unemployment, harnessing Nigeria's young demography through appropriate skill development efforts provides an opportunity to achieve inclusion and productivity within the country. Large-scale skill development is the main policy thrust of the N-Power Programme".
It continues:
"N-Power is also linked to the Federal Government's policies in the economic, employment and social development arenas. N-Power addresses the challenge of youth unemployment by providing a structure for large scale and relevant work skills acquisition and development while linking its core and outcomes to fixing inadequate public services and stimulating the larger economy. The modular programmes under N-Power will ensure that each participant will learn and practice most of what is necessary to find or create work. The N-Power Volunteer Corp involves a massive deployment of 500,000 trained graduates who will assist to improve the inadequacies in our public services in education, health and civic education. Some of these graduates will also help in actualising Nigeria's economic and strategic aspirations of achieving food security and self-sufficiency".
N-Power concludes;
"N-Power will also be a platform for diversifying the economy. N-Power is preparing young Nigerians for a knowledge economy where, equipped with world-class skills and certification, they become innovators and movers in the domestic and global markets. Nigeria will have a pool of software developers, hardware service professionals, animators, graphic artists, building services professionals, artisans and others. N-Power also focuses on providing our non-graduates with relevant technical and business skills that enhance their work outlook and livelihood".
Keep in touch with this website for further information on N-power recruitment this year. Follow us on the Facebook or on the tweeter. Send in your comments.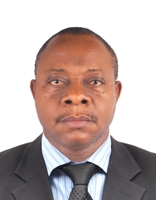 Founder/Managing Partner of Complete Full Marks Consultants Ltd. An Economist turned Chattered Accountant and Tax Practitioner with over 37 years of industrial experience.