Credit Control Team Leader November.2017 Recruitment @ Page Personnel – Credit Control Team Leader application requirements, recruitment portal and recruitment details are available.
Recruiting Firm Briefs:
Page Personnel
specialises in recruiting roles at the professional clerical and support levels. Our areas of expertise include: Engineering and manufacturing, Finance, Human resources,
Logistics, Paralegal, Property and construction, Public sector and not-for-profit, Sales, Secretarial and business support.
We recruit temporary, contract and permanent staff nationwide, with offices from Edinburgh to Bristol.

Credit Control Team Leader November.2017 Recruitment @ Page Personnel
Page Personnel operates in 21 countries worldwide. We have been providing specialist recruitment services since 1992 and our global network includes France, Belgium, Spain, Italy, Netherlands, Switzerland, Australia, USA and Singapore.
Page Personnel is a trading name of PageGroup, a FTSE 250 company with over 35 years of experience in professional services recruitment.
Client Details
Our client is a highly successful business based in Leicestershire who have a requirement to strengthen their team by bringing in a proven Credit Control Team Leader on a permanent basis.
Recruitment Details:
Job Title: Credit Control Team Leader
Location: Leicestershire, East Midlands
Salary Range: £30000 – £32000 per annum
Type of Employment: Permanent
Credit Control Team Leader November.2017 Recruitment @ Page Personnel
Scope Of Job
To provide a high level of client service whilst supporting internal and external stakeholder service agreements; to mitigate bad debt and risk situations across the credit controllers portfolio through mentoring, coaching of all team members
Job Description
Provide a high level of service to all clients, business centres and colleagues whilst minimising risk
Proactively seek to understand their teams portfolios to allow them to spot both warning signs and opportunities
Lead a team of credit controllers to deliver excellent standards of client service and identify new business opportunities
Measure risk and performance via sampling and coach team on improvements
Applicant's Profile
The successful candidate will have previous commercial exposure in a credit control team leader position so that they can assist and support the team in all aspects of credit control
Credit Control Team Leader November.2017 Recruitment @ Page Personnel
What the Job Offers
Excellent career opportunity as a Credit Control Team Leader, stability, competitive salary, car parking
Contact: Myles Gibson
Reference: Totaljobs/13874183/001
Job ID: 77659520
 November.2017 Recruitment @ Page Personnel
Send in your feedback through the comment box. Good luck.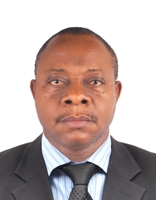 Founder/Managing Partner of Complete Full Marks Consultants Ltd. An Economist turned Chattered Accountant and Tax Practitioner with over 37 years of industrial experience.