Epidemiologists are public health professionals. They are  scientists who study diseases within populations of people by analyzing what causes disease outbreaks in order to treat existing diseases and prevent further outbreaks.
Epidemiologists examine challenges facing the public health workforce in developing scientific approaches to the prevention, control and management of health problems. WHO therefore places emphasis on epidemiology, biostatistics, communicable diseases, etc. for digital health service delivery.

Join WHO Workforce As  Epidemiologist/Health Information Management
Employer Brief:
World Health Organization (WHO)
is the directing and coordinating authority for health within the United Nations system. It is responsible for providing leadership on global health matters, shaping the health research agenda, setting norms and standards, articulating evidence-based policy options, providing technical support to countries and monitoring and assessing health trends.
We are recruiting to fill the position of:
RECRUITMENT DETAILS:
Epidemiologist/Health Information Management 
Vacancy Notice No: 1703888
Location: Maiduguri, Borno
Grade: P4
Contractual Arrangement: Temporary Appointment under Staff Rule 420.4
Contract Duration: 12 Months
Organization: AF_NGA Nigeria
WHO Programme Objectives
The mission of WHO's Health Emergencies Programme (The Programme) is to build the capacity of Member States to manage health emergency risks and, when national capacities are overwhelmed, to lead and coordinate the international health response to contain outbreaks and to provide effective relief and recovery to affected populations.
Join WHO Workforce As  Epidemiologist/Health Information Management
Duties Analysis:
During deployment, the duty station may change, and duties may be modified, based upon the technical needs of the Programme.
Lead the development, consolidation and maintenance of a country-specific repository of information (at the highest geographic resolution possible) on core public health indicators (e.g. crude and under-five mortality rates, prevalence of malnutrition, vaccination coverage); updated population estimates (resident, displaced, refugees), standards indicators and values used by partners for monitoring needs and response; vulnerability mapping; nutrition, mortality and vaccination coverage survey reports; health needs assessment reports.
Design, in cooperation with technical partners, surveillance guidelines, protocols, surveys and monitoring/surveillance systems for detection, verification and response to public health incidents at the national level; ensuring efficiency of data collection, correlation, analysis, interpretation, timely reporting and coordinate the work of a network of sub-regional monitors, as well as provide technical guidance to the Epidemiologists assigned, as required.
Conduct real-time analysis of outbreak intelligence data, with other team members, for epidemic forecasting and detection, guide team members on data quality improvement, use of data for monitoring of trends, ALERT and ACTION thresholds (triggers), as well as methodologies for performing Data Quality Audit (DQA).
Oversee data entry, data validation, analysis and reporting of assessments and surveys. Synergize data received from multiple sources including Health Information Systems, death registries, vertical reporting programmes, community Based Surveillance and IDSR.
Coordinate the establishment and functionality of Rapid Response Teams (RRTs), Early Warning Systems (including event based and indicator based surveillance) for epidemic and pandemic-prone diseases for early detection and response to public health events, as well as, Public Health Management Committee (PHEMC) for potential hazards like Infectious diseases, Zoonotic events, Food safety events and chemical events as per the national guidance and standards. Contribute to the preparation of other WHO and Health Cluster communication products (situation reports, health cluster bulletins, donors alerts, and other ad-hoc reports)).
Represent WHO in coordination meeting with partners involved in epidemiology & monitoring.
Develop appropriate training plans for building the core surveillance, alert and response national capacities in accordance with the requirement for IHR 2005. Oversee the capacity building of Health Management Teams and Health facility staff.
Perform any other incident-specific related duties, as required by the functional supervisor.
Join WHO Workforce As  Epidemiologist/Health Information Management
Required Qualification, Experience and Skills
Education:
Essential: An advanced university degree (Master's level or above) in Epidemiology, Statistics, Database Management or Public Health from an accredited/recognized institute.
Desirable: First university degree in health related field. Specialized training in Communicable Diseases.
Experience:
Essential:
At least seven years related experience, at the national and international levels, in quantitative epidemiology and the implementation of public health surveillance, outbreak investigation and response in humanitarian settings. Previous experience in implementation of Integrated Disease Surveillance and Response (IDSR).
     Desirable:
Prior humanitarian working experience at field level with WHO/UN, Health Cluster Partners, recognized Humanitarian Organization or with an international Non-Governmental Organization with expertise in disaster and outbreak response.
Skills:
Sound knowledge and skills in database management and statistical analysis, secondary data review, survey designing and implementation, monitoring and evaluation systems design or use, and public health information management.
Proven ability to multi-task across various planning and implementation processes within a highly demanding environment
Demonstrated knowledge, competency and professional skills on the public health aspects of infectious disease control, epidemic and pandemic preparedness and response with particular attention to application of an all-hazard approach in the context of the International Health Regulations and the use of event based and indicator based surveillance, as well as descriptive epidemiology and principles of public health in communicable disease surveillance and response.
Join WHO Workforce As  Epidemiologist/Health Information Management
WHO Competencies:
Creating an empowering and motivating environment
Respecting and promoting individual and cultural differences
Ensuring the effective use of resources
Teamwork
Communication
Use of Language Skills
Essential: Expert knowledge of English or Expert knowledge of French.
Desirable: Intermediate knowledge of Spanish.
The above language requirements are interchangeable.
Remuneration
WHO salaries for staff in the Professional category are calculated in US dollars. The remuneration for the above position comprises an annual base salary starting at USD 70,647 (subject to mandatory deductions for pension contributions and health insurance, as applicable), a variable post adjustment, which reflects the cost of living in a particular duty station, and currently amounts to USD 1489 per month for the duty station indicated above.
Other benefits include 30 days of annual leave, allowances for dependent family members, home leave, and an education grant for dependent children.
Application Closing Date
30th November, 2017.
How to Apply
Interested and qualified candidates should:
Join WHO Workforce As  Epidemiologist/Health Information Management
Note
This vacancy notice may be used to fill other similar positions at the same grade level
Only candidates under serious consideration will be contacted.
A written test may be used as a form of screening.
In the event that your candidature is retained for an interview, you will be required to provide, in advance, a scanned copy of the degree(s)/diploma(s)/certificate(s) required for this position.
WHO only considers higher educational qualifications obtained from an institution accredited/recognized in the World Higher Education Database (WHED), a list updated by the International Association of Universities (IAU)/United Nations Educational, Scientific and Cultural Organization (UNESCO). The list can be accessed through the link: http://www.whed.net/.
Some professional certificates may not appear in the WHED and will require individual review.
Any appointment/extension of appointment is subject to WHO Staff Regulations, Staff Rules and Manual.
For information on WHO's operations please visit: http://www.who.int.
WHO is committed to workforce diversity.
WHO has a smoke-free environment and does not recruit smokers or users of any form of tobacco.
WHO has a mobility policy which can be found at the following link: http://www.who.int/employment/en/. Candidates appointed to an international post with WHO are subject to mobility and may be assigned to any activity or duty station of the Organization throughout the world.
Applications from women and from nationals of non and underrepresented Member States are particularly encouraged.
Join WHO Workforce As  Epidemiologist/Health Information Management
For Further Information:
If you must get further information on this recruitment through us, you have to submit your e-mail address through our Follow by Email platform on this page.
You can equally do so through clicking any of our social media handles on this page. If you want your contacts to have these information click the social media buttons under this page.
If you send in your comments through our comment box you will also be attended to.
Partner with us on referral basis on commission for business plans, auditing and taxation assignments.  Company Incorporation , and Mining licenses.
Join WHO Workforce As  Epidemiologist/Health Information Management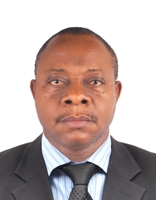 Founder/Managing Partner of Complete Full Marks Consultants Ltd. An Economist turned Chattered Accountant and Tax Practitioner with over 37 years of industrial experience.