Airtel Nigeria: Prepaid Acquisition Executive Required By 13 Dec. 2022-   Airtel Nigeria best job vacancies available through Airtel Nigeria recruitment portal. Prepaid Acquisition Executive Required – an innovative mind with 5 – 6 year cognate experience.
Other job opportunities available in Airtel Nigeria now include; General ledger (GL) Revenue Accountant and Regional Head – Enterprise Sales.  Apply to join the telecommunication world.

Airtel Nigeria: Prepaid Acquisition Executive Required By 13 Dec. 2022
Employer Brief:
Airtel Nigeria (Airtel Networks Limited), a leading mobile telecommunication services provider in Nigeria and a member of Airtel Africa Group, is committed to providing innovative, exciting, affordable and quality mobile services to Nigerians, giving them the freedom to communicate, rise above their daily challenges and drive economic and social development.
We are recruiting to fill the position below:
RECRUITMENT DETAILS
Job Title: Prepaid Acquisition Executive
Employment Type – Full Time
Industry: Telecommunication
Location: Nigeria
Airtel Nigeria: Prepaid Acquisition Executive Required By 13 Dec. 2022
Job Description
Looking for a candidate to fill the role of Prepaid Acquisition Executive. The role is located in Airtel Head Office, Lagos. Successful candidate would be responsible for:
Design and implementation of Acquisition initiatives and strategies.
Appraisal of Acquisition incentive structure with mrk to market recommendation.
Monitor month zero revenue growth from all acquisition offers
Drive growth of month zero revenues via bundle offers
GADS performance management- Channel & Kit insight, Month Zero Revenue, Share of Gross Adds(SOGA) and (Customer Market Share (CMS) analysis.
Drive monthly churn process to support MSISDN  availabity  for Acquisition
Requirements
Applicants must have:
A Bachelor's Degree in Social Science
An MBA would be an added advantage.
6-8 years experiecne in Marketng or Product Development
4 years experience in Telecom
An innovative mind
Analytical
Proficient in advanced excel
Excellent relationship management and interpersonal skills
IMPORTANT NOTICE:
Due to the high volume of applications, we are unable to notify unsuccessful applicants. If you have not been notified of the outcome of your application within one week of the closing date, please assume you have not been successful on this occasion.
Application Closing Date
13th December, 2022.
How to Apply
Interested and qualified candidates should:
Get More Information
This website will be updating you on this recruitment exercises.  It's your duty to keep in touch with this site for your regular updates.
You can do this by dropping your e-mails address on our follow by e-mail platform at the right  hand corner of this page. If you send in your comments and questions through our comment tab you will also be updated. If you follow us on our social media  platforms by 'like us', you will also have the same information.
Get your friends to know about this information by clicking our social media share buttons on – Facebook, tweeter, LinkedIn  etc. below this post.
Get your Tax Clearance Certificates in 10 days –
read more
Partner with us on referral basis for commission – auditing and taxation assignments, preparation of business plans and registration of company with CAC and obtaining  mining licences.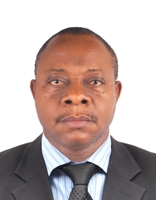 Founder/Managing Partner of Complete Full Marks Consultants Ltd. An Economist turned Chattered Accountant and Tax Practitioner with over 37 years of industrial experience.