VAIDS & Taxpayer Confidentiality: Ethical Issue – Professional ethics requires that clients'/customers' information be treated and archived confidentially. Professional ethical standards demand that clients information be treated confidentially. This means that such information must not get to the third party, unless there are legal back-ups for such actions.
As a matter of fact, These are reasons why these your questions are answered confidently. You ask: Can I declare secretly? How am I sure you will not use my information against me? How am I sure my competitors will not get information I supply to you? These your important questions and others are answered in this post.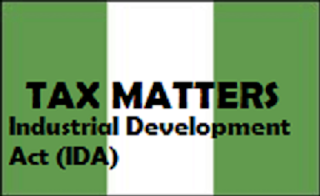 VAIDS & Taxpayer Confidentiality:Ethical Issue 
 Can I declare anonymously?
Declaration cannot be made anonymously. Tax information are personalised. This means you must supply relevant personal taxpayer information. These information are going to be on your tax documents like payment receipts and tax clearance certificates. So, if you declare anonymously, whose information will the tax authority capture?
In fact, for any taxpayer to get clearance, he must have declared correctly and made payment in his own name or that of his company as the case may be.
At any rate, tax declarations are however treated as confidential by the tax authorities.
Click here to get Business/Taxation consultant
VAIDS & Taxpayer Confidentiality:Ethical Issue 
 How can I be sure that information that I provide will not be used against me?
The confidentiality of the information you provide under the Scheme is assured. It's only business information that relates to your tax that will be required. Business operational details are never demanded, so your competitors will not get at it.
However, measures have been put in place for information received by the tax authority to be kept in strict confidence, and will not be disclosed to third parties other than in compliance with extant provisions of relevant laws.
Confidentiality:
Panel on Research Ethics declares: The ethical duty of confidentiality refers to the obligation of an individual or organization to safeguard entrusted information. The ethical duty of confidentiality includes obligations to protect information from unauthorized access, use, disclosure, modification, loss or theft. Fulfilling the ethical duty of confidentiality is essential to the trust relationship between the concerned parties and the assignment on hand.
VAIDS & Taxpayer Confidentiality:Ethical Issue 
FIRS ASSURES:
"Tax declarations are however treated as confidential by the tax authorities". This is the assurance from FIRS. 
As professionals, we advise you go ahead and give whatever tax information you wish to the tax authority. Professional ethics requires that personal/confidential information received on professional assignment be treated with utmost confidentiality.
For further information:
On this subject matter, you may wish to contact us for more information, send in your questions and comments through our comment box on this page. If you drop your e-mail address at our follow by e-mail platform on the right hand corner of this page, every information on this subject matter will always get at you.
Follow us on the social media platforms. Click the social media share buttons below this article to reach others.
Partner with us on referral basis for commission for tax matters, and other business assignments like preparation of business plans, registration of company, and to obtain your mining licence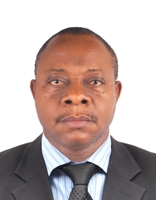 Founder/Managing Partner of Complete Full Marks Consultants Ltd. An Economist turned Chattered Accountant and Tax Practitioner with over 37 years of industrial experience.