BOI Has Established A Cottage Agro-Processors Fund Apply Now – This is a federal government intervention fund aimed at increasing  the  limited capacity for processing and preservation of agricultural produce in the country which is being wasted due to low technology  capacity in processing and storage.
Bank of Industry (BOI) Cottage Agro-Processors (CAP) Fund
Federal government has therefore, through Bank of Industry (BOI) established a Cottage Agro-Processors (CAP) Fund to support the establishment of cottage agro processing plants that will produce food products and raw materials for industries within and outside the Staple Crop Processing Zones (SCPZs) across Nigeria.

BOI Has Established A Cottage Agro-Processors Fund Apply Now
Eligibility:
The Fund will be accessed by Limited Liability Companies, Enterprises and Cooperative Societies engaged in the processing of agricultural products either into finished food products or raw materials for industry or for the export market.
REQUIREMENTS FOR BOI LOAN APPLICATION
These are:
Formal Application
Photocopy of Certificate of Registration (Form CAC/BN/A1).
Valuation report on existing assets prepared by an accredited BOI valuer.
Value of equipment to be purchased from a BOI accredited supplier (including invoices).
Source(s) and value of raw materials to be purchased expressed in units.
Two (2) passport photographs of the Promoter (business owner)
Photocopy of the Current Tax Clearance Certificate of the Proprietor.
Means of Identification (i.e. International Passport or Driver's License or National Identity Card) of the Proprietor.
Bank Statement of the Business Enterprise for six (6) months.
Declaration of Outstanding Liabilities to other Banks and Individuals.
Reference letter from a recognized traditional ruler or authorized Local Government Official.
Provision of a minimum of two (2) External Guarantors to guarantee the loan. The Guarantors must belong to any of the following categories:
Senior Civil Servant (not below the rank of Assistant Director).
Bankers (not below the level of Branch Manager), with minimum of 5 years in service with the Bank (current employer).
Lawyers (SAN).
Get a bankable winning business plan for your cottage Agro-processing firm and other businesses from Complete Full Marks Consultants Limited. As a firm of Chartered Accountants we give the best. Contact us through +234 234 8034347851 or cfmclimited@gmail.com
BOI Has Established A Cottage Agro-Processors Fund Apply Now
Products/ Sectors supported by CAP Fund are these:
 Agric Products          Derivatives
1 Cassava        Cassava Flour, Chips, Starch, Garri, Fufu, Ethanol
2 Oil Palm       Palm Oil, Palm Kernel Oil, Palm Kernel Cake.
3 Rice Paddy    Rice, Flour.
4 Groundnut    Groundnut Oil, Groundnut Cake
5 Yam              Yam Flour, Chips
6 Maize            Corn Flour, Starch, Livestock Feed.
7 Sorghum        Sorghum Flour, Syrup, Sorghum Brewers Grain.
8 Aquaculture    Smoked Fish, Fish Fillet.
9 Livestock       Leather Products, Poultry, Milk, Yoghurt, Butter.
10 Cocoa         Cake, Butter, Powder.
11 Shea nut      Shea Butter For Cosmestics, Confectionary And  Pharmaceuticals
12 Plaintain      Flour, Chips
13 Cashew        Cashew Nuts
14 Tomato         Tomato Paste, Tomato Ketchup
WHY APPLY FOR BOI CAP FUND? 
If you are interested in this fund, you must show concern for the following:
Agriculture is the mainstay of the Nigerian economy
The sector enjoys the support of the federal government
Jobs creation and  wealth distribution
Cottage Agro-Processors (CAP) Fund Conditions:
For this fund these conditions apply:
 9% Interest rate
 N10 million single obligor limit
5 years tenor (Inclusive of 6 months moratorium)
1% processing fee (payment at approval)
Parties to the fund:
 Bank of Industry
 Partnering Bank
The customer
Accredited Equipment Suppliers and Valuers
BOI Has Established A Cottage Agro-Processors Fund Apply Now
The various parties Role
Bank of Industry
Provides the long term loan
Manages the fund
Equipment procured in BOIs name and revert to the customer upon liquidation
Partnering Bank
Provides working capital
Tripartite agreement with BOI and customer to sweep repayments to BOI
The customer
10% equity contribution
 Select equipment from BOI accredited suppliers
3-year equipment maintenance agreement with the supplier
Factory constructed for new project and modified for existing project Sign the Tripartite Agreement authorizing the Partnering Bank to sweep loan repayments into BOI's account based on the Loan Amortization Schedule.
Accredited supplier
Supply, installation and commissioning of the equipment
2-year warranty for the equipment
3-years equipment maintenance agreement with the customer
Provide standard factory layout to accommodate the equipment to be supplied
Provide initial training for the customer on the operation of the equipment
If supplier is a fabricator, it must have Standards Organization of Nigeria (SON) certificate
BOI Has Established A Cottage Agro-Processors Fund Apply Now
Security arrangement:
Debenture over assets of the company or lien over the equipment
Deposit of 10% equity into designated BOI account
Personal guarantee of promoters
Two (2) external guarantors to be backed by notarized net-worth statement acceptable to BOI
Referral Letter from a recognized Traditional Ruler / Local Government Chairman or LG Secretary/ Imam / Priest
Domiciliation of sales proceeds with the selected/accredited SME friendly banks.
On BOI Has Established A Cottage Agro-Processors Fund Apply Now, as professionals there are a lot we can do for you in your business. Keeping your business accounts including internal control system, auditing, taxation, CAC documentations and others. Contact us immediate if you have such need. Get more BOI info here
Contact us on cfmclimited@gmail.com or +234 8034347851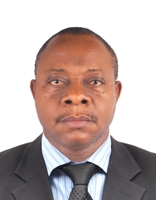 Founder/Managing Partner of Complete Full Marks Consultants Ltd. An Economist turned Chattered Accountant and Tax Practitioner with over 37 years of industrial experience.