Industrial & Household Chemical Retail Shop Business Plan. Specialties could be for those who deal on only industrial chemical or those who deal only on household chemicals. But there are also those  who combine the two. Therefore, you could have business plan for chemical company, business plan for detergent manufacturing, chemical laboratory business plan, laboratory business plan, cleaning product business plan, Chemical retail shop business plan, and how to start chemical trading business.
Type of chemicals
In this post I have tried to classify chemicals only into groups. This is for simplicity.
Household chemicals are those non-food chemicals that are commonly used in the households. They are a type of consumer goods, designed particularly to assist cleaning, pest control and general hygiene purposes.
But Industrial chemicals are  chemicals  which are manufactured for different industrial applications. These chemicals are used in the production of fuels, dyes, anti freezes, explosives, lubricants, insulators etc. Industrial chemicals are also used for research purposes within military and warfare centres.
As a matter of fact, Industrial & Household Chemical Retail Shop Business is a lucrative business. That is why  it requires a lot of strategic Planning to start and a business coach like
Completefmc
to help you start the Implementation.
If you are interested in starting an Industrial & Household Chemical Retail Shop Business Plan of any type, this sample business plan will help you do that. It will also help you seek for investors into your business. This business plan could also be used for Grant Applications, Youwin Projects, Npower projects in agriculture, Bank Loans, Proposal writing, Business Concept Note, Competitions etc. In fact, this sample business plan is good  for both retail business, wholesale, distributorship, chemical product manufacturers reps and for chemical application outfits – the industries.
INDUSTRIAL & HOUSEHOLD CHEMICAL RETAIL SHOP BUSINESS PLAN.
Executive Summary
A – Z Chemical Co. Ltd  is a specialty chemical wholesale and retails company, selling products to industries, institutions, and households. Its major customers come from the agricultural sector. It stocks assorted types and makes of chemical  products ranging from industrial, household to medical chemical  products.
Our materials  are sourced both locally and internationally. This is because our vision is to ensure that the industrial. agricultural, medical and household sectors of the economy are not denied the necessary chemical products for the societal usage.
A – Z Chemical Co. Ltd is a private limited liability company registered in Nigeria to trade  on chemical goods  and services.
A – Z Chemical Co. Ltd has its corporate head quarters  in Abuja, Nigeria.
INDUSTRIAL & HOUSEHOLD CHEMICAL RETAIL SHOP BUSINESS PLAN.
Get to our Services – click here
Sales and Projections
In the last three years, our turnover has so much increased, and our sales projection for the upcoming three fiscal years is based on the improved turnover trend. Our projected sales for the three years of this plan are shown in the Sales Forecast table.
A – Z Chemical
Co. Ltd
TURNOVER FORECAST FOR THREE YEARS
YEAR
1
2
3
S/N.
DETAILS
AMOUNT  N
        AMOUNT  N 
    AMOUNT  N
1
INDUSTRIAL CHEMICALS
21,000,000.00
23,100,000.00
25,410,000.00
2
HOUSEHOLD CHEMICALS
15,000,000.00
16,500,000.00
18,150,000.00
3
AGRICULTURAL CHEMICAL
35,000,000.00
38,500,000.00
42,350,000.00
4
MEDICAL CHEMICAL
8,000,000.00
8,800,000.00
9,680,000.00
TOTAL
79,000,000.00
86,900,000.00
95,590,000.00
We still maintain an annual 10% growth which had experienced in the last three years  in our turnover for the upcoming three years. Our research shows that  economic, political and legal environment around this business will remain the same.
Funding Requirements
With this business plan we are seeking adequate capital to enable us to expand our operation and become a major factor in the distribution/retail  of chemicals in the industrial, agricultural and household consumers.
The fund required is N15,000,000.00. Our market research shows that the demand for this product alone justifies the expansion of our facilities. The revenue project below explains this.
 The vision of A – Z Chemical Co. Ltd is to make chemical products available to all users all the year round.
The Market
The users of our products include the industrialists such as the research laboratories,  shoe makers, table water producing companies; households for household applications, chemical  retailers, medical outfits for chemical  support services and agriculture.
We attract customers for the following reasons:
High quality, and original chemicals
Non-adulteration of products
Varieties of products
Prompt delivery services
Excellent Customer Care Services
Online ordering for both academic, and industrial  purposes.
Variety of price rages.
Bulk purchase and all-year-round availability of chemicals
INDUSTRIAL & HOUSEHOLD CHEMICAL RETAIL SHOP BUSINESS PLAN.
Our Products:
Our industrial chemicals include:
Sulfuric Acid (H2SO4), Nitrogen (N2),
Ethylene (C2H4), Oxygen (O2), Propylene (C3H6), Chlorine (Cl2),
Ethylene Dichloride (C2H2Cl2), Phosphoric Acid (H3PO4).
Household chemicals include:
Speciality Cleaners, Kitchen, Bathroom, Glass and Metal Cleaners, Bleaches, Disinfectants and Disinfectant Cleaners, Drain Openers.
Glass Cleaners, Glass and Multi-surface Cleaners, Hard Water Mineral Removers, Metal Cleaners and Polishes, Oven Cleaners, Shower Cleaners, Toilet Bowl Cleaners, Tub, Tile and Sink Cleaners, Floor and Furniture Cleaners, Carpet and Rug Cleaners, Dusting Products,
Floor Care Products, Furniture Cleaners and Polishes, Upholstery Cleaners, and Other Cleaning Aids
The different types of chemicals used in agriculture are:
Herbicides (To kill weeds), Insecticides: (To kill bugs), Fungicides: (To get rid of disease), Soil fumigants, desiccants, harvest aids, and plant growth regulators.
 The Objectives of Industrial & Household Chemical Retail Shop Business Plan:
The objectives of this business plan are outlined below:
Customer satisfaction
Constant growth in sales throughout the year.
Sales increasing by leaps and bounds through Year 3.
Gross Margin the envy of the industry.
Net Profits increases commensurate with sales growth.
To provide quality products at reasonable prices
To render exemplary services to our customers.
To be a one stop-shop in chemical products for both domestic and industrial end users
To generate and sustain the current trend in  turnover growth  the projected years.
To make the applications of chemical product a major input for most industrial, agricultural and household activities.
Our Vision for the Industrial & Household Chemical Retail Shop Business Plan is:
To provide sufficient chemicals products for users at affordable cost.
Our Mission for the Industrial & Household Chemical Retail Shop Business Plan
To source and make available to users quality chemical product and offering exceptional customer care services in a loving and caring way.
Management Team of the Industrial & Household Chemical Retail Shop Business Plan.
Our two key employees that pilot the affairs of the company are:
Anya Onye – Has over 15 years' experience in chemical retail business. He has BSc in Marketing. He will be in-charge of day to day marketing activities of the business.
Man Obi – (B.Sc industrial chemistry, and MBA): He has over 15 years' experience in chemical  management. He specialises in chemical  business start-up dynamics cum financial management of business growth.
See this.
  THE ORGANISATIONAL CHART FOR A- Z LTD

The remaining part of this business Plan, including the detailed financial analysis can be obtained on demand. If you call me on +234 8034347851 you will have it at minimal cost.
We help institutions and organizations  write business  concepts and implement Business Plan.
We can help you write a detail, strong and winning business Plan for any use. If you want to win fund from Npower or Youwin programmes, Bank of Inustry, NGO funds, call or send email to cfmclimited@gmail.com
Like us on the social media platform, and if you click on any of the social media buttons below you will be letting your contacts have this information.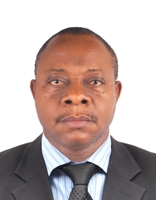 Founder/Managing Partner of Complete Full Marks Consultants Ltd. An Economist turned Chattered Accountant and Tax Practitioner with over 37 years of industrial experience.