Kaduna State Ministry of Agriculture and Forestry Job Vacancies Updated – Related to Kaduna state ministry of agriculture jobs Vacancies include, Kaduna state government jobs, latest recruitment in Kaduna state, Kaduna state ministry of health employment, Kaduna teachers service board, KADG's  employment, Kaduna state teachers service board recruitment 2022,KDSG job portal, Kaduna state government website.
The Kaduna State Ministry of Agriculture and Forestry in the  implementation of its World Bank Agro-Processing, Productivity Enhancement And Livelihood Support Improvement Project (APPEALS)  invites applications from suitably qualified candidates in the capacity below:
(1) Job Title: State Project Coordinator
Required Qualifications and Experience:


An M.Sc degree or equivalent in Agriculture, Agricultural Economics, Economics or other relevant discipline.
Not less than  8 years post-qualification experience, including at least 3 years in a management position.
Excellent track record in the field of agriculture or rural development.
Good writing skills and computer literacy will be an advantage.
Good understanding of  local language is a major advantage.
Kaduna State Ministry of Agriculture and Forestry Job Vacancies Updated


(2) Job Title: Procurement Officer
Required Qualifications and Experience
First degree or HND in Engineering, Purchasing and Supply, Business Administration or other relevant qualification. Possession of higher degree will be an added advantage.
Not less than 5 years of post-qualification experience in procurement for developmental projects.
Competence:
Demonstrated competence in procurement under externally assisted projects with specific experience in IDA/Donor funded agency.
Ability to communicate and write effectively and computer literacy.
(3) Job Title: Monitoring and Evaluation Officer
Required Qualifications and Experience 
A Master's degree in Agricultural Economics, Economics, Statistics, Agricultural Extension or other relevant degree.
A PhD degree is an added advantage
Not less than  5 years of post-qualification experience in Planning, Monitoring and Evaluation of Developmental projects.
Excellent knowledge of statistics and research methodology including skills in sampling techniques and use of computer software for statistical and other relevant applications.
Ability to undertake regular field visits and interact with different stakeholders.
Demonstrate ability in report writing and presentation.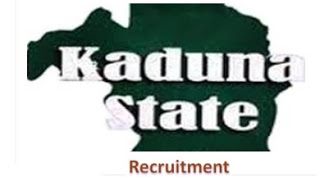 Kaduna State Ministry of Agriculture and Forestry Job Vacancies Updated
(4) Job Title: Agro-processing Specialist:
Required Qualifications and Experience 
A First degree in Agricultural Engineering, Agricultural Mechanization, Agronomy, Food Technology, Agricultural Economics, and other related disciplines.
At least  5 years of relevant experience in agribusiness, agro-processing and supply chain management.
Experience in value chain development including vertical and horizontal coordination of farmers group and backward integration.
Ability to build up partnership with technology innovation centers, agro-allied commercial technology businesses and financial institutions.
Location: Kaduna
Application Closing Date
12PM; 7th February, 2022.
Interested and qualified candidates should send their Applications to:
Office of the Commissioner,
Ministry of Agriculture and Forestry,
State Secretariat,
Yakubu Gowon Way,
Kaduna State.
Note: The successful candidates will be shortlisted and notified for the date of the interview soonest
Check out our services. Click here
This site will continue to give you updates on this recruitment exercise. Endeavour to always visit this site for your updates.
Follow us on any of the social handles on this page. If you click any of the social media buttons below you will let your friends have these updates.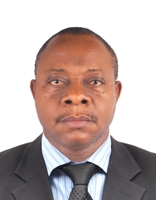 Founder/Managing Partner of Complete Full Marks Consultants Ltd. An Economist turned Chattered Accountant and Tax Practitioner with over 37 years of industrial experience.