Plastic Products Retail Business Plan for 2022 –  There are a lot of business opportunities associated with plastic products today. Plastic products are involved in nearly everything humans do. Therefore, there are industrial plastic products as well as domestic/household, and medical plastic products.
Relevant  to this post  are –   Plastic and Rubber Production and Sales Business Plan in Nigeria, How to Start a Plastic & Plastic Products Retail Business, How to start Plastic Production Business in Nigeria, Plastics Recycling Business Plan Sample and Plastic Products Retail Business Plan for 2022.
If you are interested in starting a business retailing plastic products of whatever type, this sample business plan will help you do that. It will also help you seek for investors into your business. This business plan could also be used for Grant Applications, Bank Loans, Proposal writing, Business Concept Note, Competitions etc. In fact, this sample business plan goes for both retail business, wholesale, distributorship and  plastic product manufacturers reps business plans.
Plastic Product Retail  Business Plan is a lucrative business that needs a lot of strategic Planning to start and a business coach like
Completefmc
to help you start the Implementation.
 Plastic Product Retail Business Plan Executive Summary:
GOODNESS UGOCHI LIMITED is a retail trading outfit. Its major trading wares are plastic products. It stocks assorted types and makes of plastic products ranging from industrial, household to medical plastic products.
Our wares are sourced both locally and internationally. This is because our vision is to ensure that the industrial and household sectors of the economy are not denied the necessary plastic products that are necessary for societal well-being.

GOODNESS UGOCHI LIMITED is a private limited liability company registered in Nigeria in May 2004 to trade on plastic goods and services. The company started operation in September, 2004, and has since then been in this business.
GOODNESS UGOCHI LIMITED has its corporate head quarters on No. 223 Enyinnaya Street, Aba, Imo state Nigeria. It has a workforce strength of 25 staff.
 The vision of GOODNESS UGOCHI LIMITED is to make plastic products available to all users all the year round notwithstanding the economic environment prevalent at any time.
The users of our products:
Why do our customer like about us:
Our customers like our product and service for :
High quality, durable and healthy plastic products
Varieties of products
Prompt delivery of services
Excellent Customer Care Services
Online ordering for both academic purposes.
High quality but low-cost plastic products.
Bulk purchase and all-year-round availability of plastic products
Availability of modern designs.
Our Objective:
GOODNESS UGOCHI LIMITED applies a marketing strategy that ensures:
Customer satisfaction
Constant growth in sales throughout the year.
At least 80% of our customer base is repeat business.
 Quality products at reasonable prices
Render exemplary services to our customers.
Our Goal for the Plastic Retail  Business Plan:
To be a one stop-shop in Aba for plastic products  of both domestic and industrial end user.
To generate N20,000,000 turnover per year.
To make the use of plastic product a major input for most industrial productions in Aba.
Our Vision for the Plastic Retail  Business Plan: 
To provide exceptional Plastic products, and sales at affordable cost.
Our Mission for the Plastic Product Business Plan: 
To exceed the market's expectations by providing quality product and exceptional customer care services in a loving and caring way.
Management Team of the Plastic Retail  Business Plan
: 
King Enyinnaya – Has over 15 years' experience in general retail business. He has BSc in Marketing. He will be in-charge of day to day marketing activities of the business.
Gift Nwanyi – (B. Economics., MBA, and PMP): She has over 15 years' experience in business management. She specialises in  business start-up dynamics, financial management of business and overall business growth and development. She is an alumnus of Enterprise Growth Development Centre (EGDC) of the Owerri Business School (OBS) He is a development strategist and our strategic partner.
The organogram for GOODNESS UGOCHI LIMITED is shown below.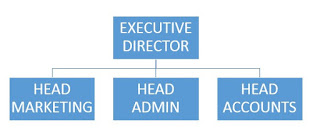 With this administrative system in place we are able to reach our organisation's goal all the time.
Plastic Products Retail Business Plan for 2018
Our competitive advantage:
These are:
Capacity to market on a large scale
Our experience in the industry promotes competence and credibility
Our staff bring operational, marketing and promotional skills to the business
Management experience gained for the Plastic Product Business Plan
Furthermore on Plastic Products Retail Business Plan for 2022 , with over 13 years' experience in plastic product sales  business, we've been able to master the plastic product retail processes, packaging and branding of products, product quality assurance and management of distribution networks which will give the company good commendation from our customers.
My Accounting professional skill has also helped in putting together a workforce for over 5 years, which will also help me to coordinate the team work in most aspect of the company.
I am the Managing Director/CEO of the company overseeing the day to day activities of the business.
People buy from us because of the following reasons:
Strong network of distributors
Uniqueness of our packaging and quality
Prompt delivery services
Excellent Customer Care
Online ordering for both academic and industrial purposes.
Home delivery services
Our two major competitive advantages  therefore, are:
Socking of variety of wares.
Prompt delivery
There are other parts of this business Plan which are not covered here. Such details include those for financial analysis. If you contact me you will have them.
You can send in your e-mail address through our follow by e-mail tab at the right-hand corner of this page, or send in your comments or questions through the send in comment tab on this page too for your regular updates.
We help institutions and organizations  write  their business concepts coach  and implement Business Plan.
We can help you write a detailed, strong and winning business Plan for any use.
Call me on 234 8034347851 or Send me an email at: cfmclimited@gmail.com
Partner with us by referrals on commission basis – preparation of business plans, accounting and auditing jobs, tax management matters, registration of companies and obtaining mining licenses See here
Finally, do you desire articles on Business Tips, Business plan and feasibility study, C.A.C. Incorporation, Accounting and Auditing, Tax Management, Mining, travels and tours, feasibility analysis, real estate management, then visit here.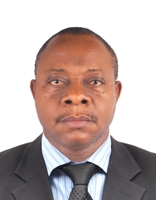 Founder/Managing Partner of Complete Full Marks Consultants Ltd. An Economist turned Chattered Accountant and Tax Practitioner with over 37 years of industrial experience.