Apply as Project Manager at Action Against Hunger ACF International – Action Against Hunger ACF International wants a project manager. If you must apply for this job you will need to know something about your employer through; action against hunger website, action against hunger Nigeria, ACF recruitment and ACF NGO.
Such an officer will ensuring the proper implementation and completion of Project(s) throughout all its different phases. He/she  will also ensure  the appropriate management of project's specific scope, quality, risk, schedule, resources, representation, coordination and contractual requirements.
Know More about your employer:
Action Against Hunger through nutrition, food security, water and sanitation, health and advocacy, works to save lives by combating hunger and diseases that threaten the lives of vulnerable communities globally.
ACF is  recruiting to fill the vacant position below:

Apply As Project Manager at Action Against Hunger ACF International
RECRUITMENT DETAILS:
Position: Project Manager
Location: Damaturu, Yobe
Core Responsibilities:
The ideal candidate will:
Ensure Quality, Efficient, Effective, and Timely Implementation of the organisation's  Project(s):
Which involves Management of the entire project(s) cycle;
Therefore, he/she will finalize and manage the update and implementation of the detailed Project(s) Implementation Plan (PIP);
In addition, he/she will develop detailed monthly/weekly implementation plans for  staff in order to achieve the activities in the PIP;
Again, he/she will finalize and manage the Project(s) Scope Documents (PSDs) such as Project Procurement plan, Monitoring and evaluation plan, Work Breakdown Structure, etc. as well as ensuring regular update of these documents in order to maintain a strong record of the project(s);
These are to ensure contractual activities are completed on time, within budget and with acceptable quality.
Thereby, ensuring that the project(s) is being implemented as per donor regulations;
Consequently, he/she will take overall responsibility for the quality of the project(s) including regular monitoring, field visits and learning;
Therefore, the incumbent will initiate and oversee needs and technical assessments and analysis, as well as preparing the follow up reports in coordination with the M&E Co and DCDs;
Thereby, oversees the development of Monitoring, Evaluation, Accountability and Learning tools and plans in collaboration with the M&E coordinator;
In addition, he/she will identify and monitor risks, constraints or escalating issues and inform senior management accordingly;
He/she must identify and assign additional activities as required in coordination with the technical departments.
Embarks on regular field visits to monitor the activities and their quality in compliance with proposals and in liaison with M&E department.
Manage and Develop the Project(s) Team:
Firstly, he/she must ensure that all project(s) staff are provided with a full induction and are briefed on all relevant components of the project(s);
Secondly, keep staff aware of any changes in the project(s) and in the wider organization;
Again, ensure staff are aware of and operating by humanitarian principles and other codes of conduct;
And in addition, identify need based trainings and work with HR team to develop, plan and implement relevant training plans for each team member.
Further more, he/she should facilitate cross program learning through joint review and planning with other departments
Thereby define objectives, update staff job descriptions and facilitate regular performance appraisals with support of the HR team.
And ensure the provision of up dated records and reviews for team personnel reviews and records;
Keep recruitment data availability to ensure staff are available for necessary recruitment steps
Must be a conflict resolution expert. Therefore, must be able to manage conflict resolution and motivation exercises with the project(s) team in a proactive manner;
As a team leader, must be able to motivate, coordinate and supervise teams, providing continuous organizational support to staff and conducting regular field visits.
Co- ordinate and maintain Comprehensive Records and Report in a Timely Manner:
Develop and maintain  a data collection and entry plan complete with tools and timeline that is integrated into the PSDs and PIPs (if not already included) in line with the Mission M&E structure and strategy.;
Globally manage and monitor data collection and entry as per plan; in collaboration with the M&E team.
Maintain, document and handover all project(s) records in an organized and complete manner to enable audit of the project(s);
Periodic reports: Produce weekly, monthly and quarterly internal and external reports as requested;
Track the progress of activities and outcomes as well as ensuring the tracking of relevant indicators;
Completion of quality MEAL reports;
Participate in the weekly coordination meetings, or other ad hoc internal meetings as requested;
Prepare handover/end of mission reports to cover periods of leave and/or upon exit from the project(s).
Assist in Wider Organizational Development through Learning and Proposal Development Support:
Identify, examine and report in a proactive manner any areas of geographic or sectoral growth for the organization;
Contribute to overall project(s) design, activity implementation guidelines, training development, and documentation;
Develop systematic mechanism for lesson learned about the programs to provide information to conduct advocacy activities, with periodic field visits to other project(s)s to strengthen across mission information and best practice sharing; and encourage the development of innovative approach
Apply As Project Manager at Action Against Hunger ACF International
Other responsibilities include to :
Produce regular success stories on project implementation;
Support wider learning by leading on project(s) based learning and research;
Support development of project(s) proposals, concepts and improvements.
Manage External Relations Related to the Project(s):
Represent AAH in external meetings as requested;
Prepare and share minutes and clear action points of meetings/trainings attended;
Coordinate with relevant UN agencies, government authorities and any other stakeholders to ensure support for the project(s) and the wider organization;
Support Field Coordinator in liaising regularly with authorities and community representatives in relations to AAH programming and positioning;
Represent AAH programs when and if necessary vis-a-vis donors during their field visits and other meetings;
Promote and defend humanitarian and AAH principles;
Develop an information (formal/informal) network.
Apply As Project Manager at Action Against Hunger ACF International
Requirements:
As  a seasoned Humanitarian professional:
You have a Master's Degree in:
 project management,
 social sciences,
 health/nutrition,
 development or other related field.
Experience:
Developed  multi-sector project cycle management experience at a senior level for at least 2 years in an INGO, preferably in a humanitarian or international development context.
Familiar with ECHO, EU, OFDA and/or DfiD reporting and regulations.
Experienced in providing technical support to teams and programs.
Good knowledge of the humanitarian architecture and transformative agenda and strong understanding of project cycle management.
Apply As Project Manager at Action Against Hunger ACF International
As  a super Communicator:
You can provide technical advice in clear, unambiguous language, patiently explaining to field teams the reasons behind your conclusions in order to develop their technical skills.
Diplomatic and can assist colleagues to handle difficult situations.
Excellent management and representation competencies.
Excellent at influencing and negotiation.
Experience in managing medium to large-sized teams.
Benefits
Action Against Hunger values its employees and offers a comprehensive remuneration and benefits package.
These include but are not limited to:
Health Insurance
R&R Breaks
Paid annual leave (vacation)
Training opportunities
Child allowance.
Apply As Project Manager at Action Against Hunger ACF International
Application Closing Date:
26th February, 2018.
Method of Application
Interested and qualified candidates should visite :
 wwaction-against hunger.workable.com/j/BCC1AE2292 – to apply
Always keep in touch with this site for your regular recruitment information.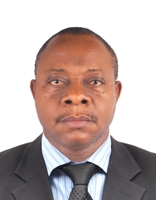 Founder/Managing Partner of Complete Full Marks Consultants Ltd. An Economist turned Chattered Accountant and Tax Practitioner with over 37 years of industrial experience.