How To Succeed In Nigerian Army 2022 Tradesmen Recruitment Selection Test – For this exercise many of you have been asking about how to join Nigerian army, and Nigerian army recruitment requirement. Others are interested in Nigerian Army past questions, but most of you have not pondered over a very important question that always feature in such selection exercises, and that is: why do you want to join the Nigerian Army?
Certainly, this write-up will in addition to giving highlights to this important issue address other patient questions you will be facing at the selection centre.
I have had a lot of phone calls asking what type of selection exercise they are  expecting. I want to say here that under such exercises there are always four things expected: Physical examination /exercise, medical test, written test, and Oral Interviews. My question is, as a young man which of these are you not ready for? My advice is that you should be ready for all. But I want to address certain aspects of the oral or written test exercise.
How To Succeed In Nigerian Army 2022 Tradesmen Recruitment Selection Test
What is Motivating me to write this?
As a matter of fact, I'm motivated to write this by a conversation I had with a candidate who wants to join the Nigerian Army but does not know that the President is the Commander In-chief of the Nigerian Armed Forces.
 He thought the Army Chief of Staff is the Commander –In-chief of the Armed forces. This is why I want to pose some past interview questions here, so that  you can get yourself ready. Just have time to search for these anwers, I don't enourage you to be calling for their answers, if you do, you will pay for the ansers we will provide.

How To Succeed In Nigerian Army 2022 Tradesmen Recruitment Selection Test
Can You Answer these Questions Now?
Why do you want to join the Nigerian Army?
Why have you  chosen your particular job, trade and Regiment?
What do you know about the Nigerian Army?
What knowledge  do you have  about the Army Regiment you have chosen?
What do you know about the Army  lifestyle and training?
What are your hobbies and interests including sporting activities?
What stories can you tell about your family?
What do they think about you joining the Army?
 Are they  ready to always support you?
Based on the information on your application form – 
Can you  defend such details as your experience of work and education and whether or not you have had any responsibility at home or work?
Can you explain some of your  emotional reactions?
How is your drive and determination to succeed?
Can you give an illustrative  experience you have had at  work as part of a team – as a team player?
What is your attitude towards physical exercise and team sports.
What do you understand by professionalism?
What is professional  Integrity?
Based on current affairs –
Who was the last Nigerian Army Commander-in-chief?
Who is the Army Chief of Staff?
Who is the Senate president?
When did Nigeria become a republic?
Who was Nigeria's first head of government?
Who was the first elected executive president of Nigeria?
Who took over from General Sani Abacha?
Based on military roles –
What is the organisational structure of the Army?
What is the command Hierarchy of the Army like?
What is the highest rank in the Army?
What is the role of the Nigerian Army?
What is external aggression?
What is civil unrest?
What is sectoral militancy?
What is civil militia?
What is insurgency?
What is BOKOHARAN?
What do you think about the killings in Benue state?
Who are the herdsmen?
What is terrorism?
Can you explain military political intrest?
What is ECOWAS and AU (OAU)?
What is UN?
Click to read relatd articles here:
How To Succeed In Nigerian Army 2022 Tradesmen Recruitment Selection Test
Are you among the persons I'm talking to?
I think you are ready for the selection interview/examination now.
The category of personnel I'm talking to are those listed by the Nigerian army for recruitment as tradesmen and tradeswomen as follows.
1 Nigerian Army Engineers
Masons/Bricklayers.
Carpenters.
Plumbers.
Electricians.
Plant Operators.
Refrigeration and Air Condition technicians.
Tillers.
Welders/Metal Works.
Painters.
Iron Benders.
Aluminium Work.
2 Nigerian Army Signals
Electronic installations and maintenance.
Radio TV and electronic works.
Computer Operation and maintenance.
Workshop practices.
ICT competence in various fields.
Data communication and network technician.
Competence in VSAT installations, networking and infrastructural design.
Knowledge in Urban Communication System (UCS) deployment, employment and networking.
Surveillance technology.
Fibre Optics Technology.
Electrical technician.
Computer technician.
Proficiencies in French Language.
Skills in CCTV installations and networking.
3 Nigerian Army Corps of Supply and Transport
Caterers.
Drivers.
Boat Operators.
Boat Engineers.
4Nigerian Army Medical Corps
Nursing.
Drivers.
X-Ray technicians.
Dental technician
Pharmacy technician.
Environmental technician.
Biomed technician.
Medical supply.
Pysiotherapy.
5 Nigerian Army Electrical and Mechanical Engineering
Fabrication/panel beater.
Vehicle mechanic.
Radio/Electronic technician.
Instrument Technician.
Mechanical/Electronic Engineering.
Refrigeration & Air-Conditioner technician.
Upholsterers.
Spray painting.
Vulcanizing.
Electro-medical technician.
Boat technician.
Carpentry/Woodwork.
Sign Writers.
Blacksmiths.
Generator/Plant technicians.
Automotive Electricians.
Welders.
Automtive Electricians
How To Succeed In Nigerian Army 2022 Tradesmen Recruitment Selection Test
6 Directorate of Army Physical Training
Sportsmen/women.
Sports instructors.
7Nigerian Army Intelligence Corps
Computer Operators/technicians.
Language Experts.
Interpreters.
Drivers.
Electricians.
Plumbers.
8 Nigerian Army Education Corps
Language teachers.
Educationists.
Library scientists.
9 Nigerian Army Ordnance Corps
Tailors
Storemen/Women
Printers
Book-keepers
10 Nigerian Army Band Corps
Singers.
Song Writers
Instrumentalists
11 Directorate of Army Public Relations
Journalists.
Photographer.
Video Cameramen/women
Video Technician
Graphic Designers
Public Address Operator/Audiography
12Army Aviation
Mechanical Technicians
Electrical Technicians
13Chaplaincy (Islamic)
14  Chaplaincy (Roman Catholic)
An Ordained Roman Catholic Priest.
15 Chaplaincy (Protestant)
A Christian of Protestant denomination.
16 Finance Corps 
17 Military Police 
For Further Information:
Other details on this recruitment exercise  will be updated from time to time. The information about other time schedule of activities and period covered and specific locations for such exercises will be carried by this site subsequently.
You are advised to always come to this site, if possible through www.completefmc.com, for such updates. If you follow/like us on any of our social media you will be sure of your updates. Submit your email address on the follow by email tab on this page to ensure such regular updates too.
Good luck.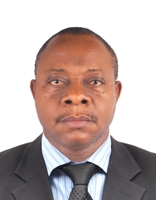 Founder/Managing Partner of Complete Full Marks Consultants Ltd. An Economist turned Chattered Accountant and Tax Practitioner with over 37 years of industrial experience.