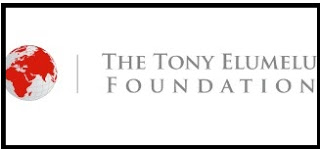 How To Apply For Tony Elumelu Foundation Grants In Nigeria/Business Plan for Tony Elumely Foundation Grant Projects  In Nigeria – How To Apply For Tony Elumelu Foundation Grants For Women, Youth and Start-up entrepreneurs In Nigeria, Business Plan for Federal Small Scale Business Grant In Nigeria.Tony Elumelu Foundation 2018 Application Form And Requirements,  How To Apply For Tony Elumelu Entrepreneurship Programme, 2018 Registration And Entrepreneurship Program, Tony Elumelu Foundation Address and  Benefits of Tony Elumelu Foundation. www.tonyelumelufoundation.org.
The Tony Elumelu Foundation (TEF), established in 2010, is the leading philanthropy in Africa championing entrepreneurship and entrepreneurs across the continent. The Foundation's long-term investment in empowering African entrepreneurs is emblematic of Tony Elumelu's philosophy of Africapitalism, which positions Africa's private sector, and most importantly entrepreneurs, as the catalyst for the social and economic development of the continent. The Foundation's flagship initiative, the TEF Entrepreneurship Programme, is a 10-year, $100 million commitment to identify, train mentor and fund 10,000 entrepreneurs, capable of changing the face of business across Africa.
What The Programme Provides
The Programme provides critical tools for business success, including:
Training:12 weeks of intensive online training which guides creating and managing a business
Mentoring:A world-class mentor to guide during the early transformation stages of the business
Funding:$5,000* in seed capital to prove the concept, plus access to further funding
Network:Access to the largest network of African start-ups and TEF's own global contacts
The Programme, in its 4th cycle, is TEF's 10-year, $100 million commitment to identify, train, mentor and fund 10,000 African entrepreneurs by 2024.
Your Need for A Professional Attention
When you require to submit a business plan/proposal/concept for this scheme, we shall be there for you. As professional business plan writers, we are pleased to inform you that  business plan samples and templates for government grants, business grant proposal sample, business grant proposal sample letter, how to write a grant proposal for a small business  in pdf, free sample grant proposal template, how to write a proposal & Business plan for funding from government, NGOs are now available.
Available also are World Bank FADAMA grant business plan model, Youwin Business plan, Tony Elumelu Foundation grants, Special Federal Government Grants for agriculture, youth empowerment and poverty alleviation programme-types of business plans. Others are Bank of Industry (BOI) soft loans and grants, Dangote/BOI soft loans/revolving loans and grants and SMADEN sponsored entrepreneurship programmes.
How To Apply For Tony Elumelu Foundation Grants In Nigeria –  Tony Elumelu Foundation Grant Special Features:
Definitions
The following definitions shall apply unless the context otherwise requires:
"African(s)" means African citizens or nationals who may or may not be resident in Africa; This includes legal residents of an African country with the rights to work and do business in that country.
"Applicant" means an African individual that registers on the TEF Hub and submits an Application for participation in the Programme;
"Application" means the online entry form completed and submitted by an individual for the Programme on the TEF Hub;
"Application Window" means the period commencing from 1Jaunary to 1 March when Applications can be submitted for the Programme;
"Business Idea" means a proposed business that is attributable to the Applicant and which the Applicant is applying to further develop to a viable business with the assistance of the Programme;
"Business Partner" means any individual or entity with which an Applicant is doing business whether in the form of an unincorporated joint venture, incorporated joint venture, business agreement, partnership or such other form of agreement to carry on a business together and share in the profits or proceeds arising therefrom;
"Entity" means a company or other legal entity incorporated or registered and resident in Africa with an African or Africans together owning directly/indirectly more than 50% of the voting rights in the entity;
"Financial Support" means the Seed Capital Investment as well as subsequent access to on-going third-party investment (as applicable) directly/indirectly from The Tony Elumelu Foundation;
"Mentor" means an individual selected for their expertise, passion and alignment to the Programme's vision and engaged to support and guide the Tony Elumelu Entrepreneurs on the Programme;
"Programme" or "TEF Entrepreneurship Programme" means The Tony Elumelu Foundation Entrepreneurship Programme;
"Promoter" or "the Foundation" means The Tony Elumelu Foundation;
"Seed Capital" means funding made available to each TEF Entrepreneur from the Tony Elumelu Foundation. The first stage is a non-returnable investment of the equivalent of $5,000 (based on the Central Bank of Nigeria exchange rate as at the date of Selection), which is paid into the Business bank accounts of Entrepreneurs upon completion of the 12-week training programme, provision of required documentation, certification submitted business plan among other requirements; the second stage is a returnable investment, which entrepreneurs will apply for and be considered for based on the viability of their business.
 "Startup Enterprise Toolkit" means the mandatory 12-week interactive online training programme designed to equip TEF Entrepreneurs with the basic skills required to launch, run and scale their business idea;
"Successful Applicants" or "TEF Entrepreneurs" means Applicants who are selected to participate in the relevant Programme cycle;
"TEF Alumni" are 'Graduates of the Programme', i.e. TEF Entrepreneurs who have completed all the Programme learning, submitted a validated business plan and met the first seed capital disbursement requirements;
"TEF Alumni Network" is the online community of TEF Alumni based on the TEF Hub for continuous engagement and opportunities;
"TEF Entrepreneurship Forum" means the annual entrepreneurship event in Nigeria or any location as specified by the Promoter, featuring live skills training, key note speeches and networking with investors, influencers, experts and entrepreneurs;
"TEF Hub" is the all-encompassing online platform that serves the Tony Elumelu Foundation and its programmes. It hosts the application platform, mentoring and learning platform as well as the TEF Alumni Network platform.
How To Apply For Tony Elumelu Foundation Grants In Nigeria – Terms and Conditions
These Terms and Conditions as well as the Eligibility Criteria, Application Process and Selection Process are collectively referred to as the Rules of the Programme ("Rules").
Successful Applicants shall be subject to these Rules, the Participation Agreement and other rules and guidelines published by the Foundation from time to time for the running of the Programme.
The Promoter reserves the right to cancel or amend all or any part of the Rules without notice. Any changes to the Rules will be posted on the Programme's website. It is the responsibility of Successful Applicants and TEF Alumni to keep themselves informed as to any changes to the Rules. The Promoter shall not be liable for any loss suffered by a Successful Applicant or TEF Alumni due to any changes to the Rules, including failure to complete some or all tasks under the Programme due to such change.
If for any reason the Programme is not capable of running as planned for reasons including but not limited to tampering, unauthorised intervention, fraud, technical failures, force majeure events or any other causes beyond the control of the Promoter which corrupt or affect the administration, security, fairness, integrity or proper conduct of this Programme, the Promoter reserves the right to cancel, terminate, modify or suspend the Programme and disqualify any Successful Applicant or TEF Alumni. The Promoter shall not be liable for any loss arising from modification, suspension or cancellation of the Programme.
Business Plan for Tony Elumely Foundation Grant Projects  In Nigeria –  Application
Applicants are not required to make any purchase or payment in order to access the website, submit an Application or become eligible for the Programme.
Applicants must certify that they have all the applicable rights, licenses, authorisations and consents necessary to submit their proposed Business Ideas or entity. Presenting a Business Idea that the Applicant has no applicable rights, licenses, authorizations and consents to shall be a ground for disqualification.
Only one Application and Business Idea or Entity is permitted per Applicant. An Applicant shall not make multiple entries under different names, email identifications, different Business Ideas or Entities. Multiple entries by an Applicant or multiple entries for the same Entity shall be a ground for disqualification.
TEF Alumni or their Business Partners shall not reapply for the Programme in any subsequent year, even for a different Business Idea or name – this constitutes multiple application and is grounds for disqualification, and termination of Alumni status.
All submissions must be made directly by the Applicant behind the Businesses Idea or Entity entering the Programme. Entries made online using methods such as a macro, script, using automated devices or processors are not allowed and shall be disqualified.
The Promoter accepts no responsibility for late, lost, misdirected damaged or delayed Applications as a result of any network, computer hardware or software failure of any kind.
Bulk and third party entries shall not be permitted.
The Promoter reserves the right to verify the validity of entries and to disqualify any Applicant for tampering with the entry process or failing to make entries as specified by the Rules.
No corruption of, defect in, failure or delay in the delivery of any email communication from the Promoter will entitle an Applicant to an extension of any deadline, or otherwise entitle an Applicant to make any form of claim.
By applying for this Programme, each Applicant attests that their Application:
Is true and correct in all material respects;
Is their own original work;
Does not infringe or violate the rights of any third party, including but not limited to, ownership, copyrights, trademarks, patents, logos, licensing rights, rights of publicity or privacy or any other intellectual property rights.
Is not contrary to any applicable laws.
The Promoter shall reject applications which, in the reasonable opinion of the Promoter:
Are deemed to be franchises, import/export business or government contractors;
Contain any content that is likely to be considered offensive by the Promoter or could reflect negatively the name, reputation, or goodwill of the Promoter or Entities associated with the Promoter and other parties acting on its behalf;
Include trademarks, logos, or copyrighted material not owned by the Applicant or used without the right holder's prior written permission (including famous names, company names, etc.);
Defames, misrepresents, or insults any third parties;
Poses adverse risks to the environment, human lives or property
Promotes or is sympathetic to any political agenda;
Are affiliated to terrorist or other illegal activity;
Such Application ought to be disqualified.
The Promoter reserves the right, in its absolute discretion to disqualify any Application, Successful Applicant or TEF Alumni at any point during the Programme, without granting any opportunity for challenge, if it has reasonable grounds to believe that the application:
Has been made fraudulently, or contains any false or misleading statement;
Has breached any of the Eligibility Criteria or other Rules;
Has infringed on any intellectual property of any other person;
Was made in breach of any applicable law; or
It is in the interest of the Programme to disqualify such Application.
Communication with Successful Applicants shall be by email to the address provided on the Application form, and via the TEF Hub. The Promoter shall not be responsible for the reliability or otherwise, delayed receipt or non-receipt of any email communication.
Other Conditions:
Where an Applicant is unsuccessful at the point of selection to the Programme, the Applicant shall receive an email within 28 working days of the decision notifying the Applicant.
Successful Applicants are responsible for, and must comply with any health advice/regulations/inoculations required by respective African Countries. Any associated costs for this are the responsibility of the Applicants.
By applying, Applicants acknowledge that other Applicants may have created ideas and concepts that may be similar to their entry, and that Applicants will not be entitled to any compensation or right to negotiate with the Promoter over such matters.
The Successful Applicants are responsible for ensuring they are able to accept the place on the Programme as set out in these Terms and Conditions. They must also (if applicable) provide proof of consent from partners, directors and shareholders (as applicable) for their participation as representatives of an Entity.
All entry instructions form part of these Terms and Conditions. By entering this Programme, all Applicants will be deemed to have accepted and shall be bound by the Terms and Conditions.
How To Apply For Tony Elumelu Foundation Grants In Nigeria  – Eligibility
Due Diligence shall be carried out on the Successful Applicants to verify eligibility prior to any potential offer of a placement in the Programme. Applications that do not meet all or some of the eligibility criteria will not be accepted or will be dropped during the Programme.
The Programme is open to all Africans operating businesses in Africa who are aged 18 years and above, and who must not be considered a minor in their country of residence.
Applicants must have the legal right to work in the African country where their business is located.
Applicants must create an account and complete an online entry form through the TEF Hub to apply for the Programme.
The proposed business must operate in Africa and Applicants must be legal residents of any one of the 54 African countries.
All businesses must be Business Ideas or an early stage registered entity, in the range of 0 to 3 years from date operations commenced.
Business Ideas must be for profit, focused on one business only and must be the original work of those making the submission.
Ineligibility/Disclosure of Conflict of Interest
Employees from either the Tony Elumelu Foundation, companies within the HH Group, affiliates of HH and their immediate family members are not eligible to apply for the Programme, either individually or as part of a team or Entity.
Research institutions, faith-based organisations, government agencies and businesses not located in Africa or are over three years old will not be eligible to apply for the Programme.
The Promoter's agents involved in the creation and administration of this Programme are excluded from participation.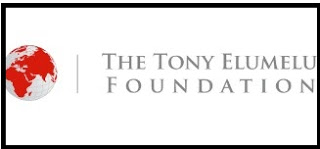 The Business/Business Idea
Applicants must demonstrate that their business is set up, or in the case of a Business Idea will be set up, and based in Africa.
Applicants are solely responsible for the structure of the business and the team members within it. If selected, the Mentor assigned to the Selected Applicant can provide guidance regarding team relations and individual roles within the business, but are not liable for dispute resolution. The Promoter will not be responsible for, or get involved in any team dispute resolution and shall communicate with the person authorized to represent a team or Entity until it receives an instruction from authorized representatives nominating a different person.
Application Process and Selection Criteria
All Applications must be submitted online through the TEF Hub, which will open from 1 January and close on 1 March, annually (the "Application Window").
The Applicants must complete an application form by answering a series of mandatory questions, upload required documents and identification materials. Personal information supplied in the application form such as names, addresses and date of birth must tally with identification documents provided.
The Applicant must provide current correspondence address, email and telephone numbers and keep the Promoter informed of any changes.
Upon submission of the application form, an email confirming receipt will be sent to the Applicant within 1 business day. Once submitted, applications cannot be altered or amended.
Review of applications will commence immediately and shortlisting of Applicants will take place following the close of the Application Window on 1 March.
The selection will be carried out by the Promoter and an independent application review consultant appointed by the Promoter using specified selection criteria to select the best-qualified entrepreneurs from the pool of applications.
These criteria are:
Feasibility: content of the Business Idea. A good business model that has clear and compelling mission to grow a sustainable, commercially viable business and is effectively communicated;
Market Opportunity: knowledge and understanding of the market, customers and competitors for their idea/business;
Financial Understanding: understanding of the basic financial requirements of running a business, costs and revenues;
Scalability: Demonstrates potential for replication and growth of their product or service to create jobs and wealth;
Leadership Potential and Entrepreneurial Skills: Applicant has demonstrated leadership potential, capable of attracting people, customers and resources. Applicant also exhibits strong passion and commitment for the business.
Applicants who meet the selection criteria would be announced on the website and contacted via the contact method indicated in their application.
If Applicants are offered a place in the Programme, they will be expected to execute a legal agreement with the Promoter, by signing a Participation Agreement.
Applicants must accept the offer and return the signed Agreement within 5 working days, otherwise the offer lapses.
There will be a waiting list made up of Applicants who have points closest to the shortlisted applicants. Slots, which become available due to a lapsed or rejected offer shall be filled from the waiting list (buffer). Applicants who are on the waiting list will not be informed that they are on a waiting list until they receive an offer due to a slot becoming available.
Communications with the Applicants will primarily be by email, from the Promoter's designated email address to the email address provided by the Applicant on the submission form. Applicants are therefore advised to store the Promoters contact details in their email address books to avoid the email from being delivered to their spam folder.
How To Apply For Tony Elumelu Foundation Grants In Nigeria   – The Programme
The Promoter will select 1000 applicants annually to join the Programme. Only one representative from each business will have access to the TEF Hub and participate physically. However, it will be possible to share the training points with business partners to institutionalise our training to support the success of the business.
A Programme cycle equates to completing the Startup Enterprise Toolkit, participation in the TEF Entrepreneurship Forum in Nigeria and development of a comprehensive business plan with clear milestones.
All Successful Applicants must be available to commit to the annual Programme cycle once accepted. Any Applicant who is not committed to the time frame to be advised by the Promoter will not be accepted or will be dropped from the Programme.
If for any reason the Programme is not capable of running as planned due to reasons beyond the reasonable control of the Promoter, the Promoter shall not be liable for failures to comply with these Terms & Conditions and shall endeavour to communicate with all affected parties at the earliest possible opportunity.
The decision of the Promoter shall be final and binding and no correspondence will be entered into on the same.
The Promoter assumes no responsibility for damages, losses or injuries that result from participation in this Programme or acceptance to be part of the Programme.
Travel and Visa expenses
Successful Applicants may wish to travel to attend the yearly Entrepreneurs Forum. All costs relating to travel and where applicable, obtaining a visa to attend the Forum shall be borne by the Entrepreneurs.
TEF Entrepreneurs from Non-ECOWAS countries (with few exceptions) will be required to obtain a Nigerian Visa to be able them attend the TEF Entrepreneurship Forum. The Promoter shall provide an invitation letter and will liaise with Successful Applicants to ensure they have all documentation and information required to enable the process of obtaining a visa. Applicants shall however have sole responsibility for applying for and securing their Nigerian Visas. Successful Applicants are therefore advised to commence the visa application process immediately they become aware of the TEF Entrepreneurship Forum date or at least 4-6 weeks prior to the date.
For the avoidance of doubt, the Programme does not include any costs of a personal nature not explicitly set out in these terms and conditions.
The Promoter will not be liable for any injury, loss or damage to property or life arising from attending the Entrepreneurship Forum provided that such injury, loss or damage did not arise from the negligence of the Foundation. Each Entrepreneur is responsible for ensuring their safety during the Entrepreneurship Forum. The Promoter shall not be liable for any loss arising from Entrepreneurs leaving the Entrepreneurship Forum venue or for engaging in any activity outside the activities designated by the Promoter.
What We Can Do For You:
There are a lot we can do for you here.
Generation of Business Idea
Feasibility/Viability analyis of the business
Market Opportunity/Survey indicating knowledge and understanding of the market, customers and competitors for the idea/business;
Financial Understanding requirements of running a business – costs and revenues analysis/Break-even Analysis;
Scalability – Business coaching for  growth of  product or service to create jobs and wealth,  and Leadership Potential and Entrepreneurial Skills
How To Apply For Tony Elumelu Foundation Grants In Nigeria  – IN CONCLUSION:
I know that you enjoyed this post, How To Apply For Tony Elumelu Foundation Grants In Nigeria/Business Plan for Tony Elumely Foundation Grant Projects  In Nigeria. Well, every question raised in this scheme, must be answered by you before you qualify for participation. Every other requirements and procedures will also need be put in place before application. The good news is that Complete Full Marks Consultants Limited is ready to answer these questions for you and write a winning Business Plan/Idea/Proposals for you. As professionals, with professional's marks, no such agencies resists our model of business plan in line with their structured business plan models.
Contact us on cfmclimited@gmsil.com or +234 8034347851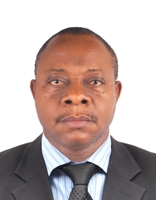 Founder/Managing Partner of Complete Full Marks Consultants Ltd. An Economist turned Chattered Accountant and Tax Practitioner with over 37 years of industrial experience.