Enlistment into The Nigerian Navy DSSC Course 26: Application Form – This is how the Enlistment into The Nigerian Navy DSSC Course 26 goes: Application Form – The Nigerian Navy Direct Short Service Commission Course 26 Application Form is ongoing online. Applications are invited from qualified Nigerians through the Nigerian Navy Enlistment Portal
www.joinnigeriannavy.com
which was opened on October 3, 2018 for interested candidates to apply online.
The long awaited recruitment portal for Nigerian Navy DSSC course 26 is finally out. You can now apply through   
www.joinnigeriannavy.com.
    Applications are hereby invited from suitably qualified Nigerians for enlistment into the Nigerian Navy Direct Short Service Commission (DSSC) Course 26.
Enlistment into The Nigerian Navy DSSC Course 26: Application Form
GUIDELINES FOR ENLISTMENT OF DSSC 26.
The guidelines for the enlistment can be accessed on the Nigerian Navy Enlistment Portal;
http://www.joinnigeriannavy.com
  which  opened on 3 October 2018 for interested candidates.
General Information to Candidates:
Recruitment Conditions:
Application Mode: Online
Location:   Nationwide.
Type of Employment: DSSC
GENERAL INFORMATION:
Applicants are warned against giving false information or tendering fake certificates. Any false information or fake certificates discovered at any stage will lead to disqualification and subsequent prosecution of the applicant.
Applicants must possess a minimum of Second Class Upper Division for holders of First degree and Upper Credit for HND holders. Computer literacy will be an added advantage.
Applicants must possess certificates of full registration with their respective statutory professional bodies in Nigeria.
Applicants who obtained certificates from foreign institutions should ensure the certificates are authenticated by the Federal ministry of education.
All applicants must be single.
Applicants must possess NYSC discharge certificate or letter of exemption from NYSC.
All applicants must present O'level West African Examination Certificate (WAEC), in addition to any other results such as NECO. Credit in Mathematics and English is compulsory.
Male applicants must not be less than 1.68 metres tall while female applicants must not be less than 1.65 metres tall.
Applicants should be between 22 and 28 years of age by 31 January 2019. Applicants will be shortlisted for a qualifying aptitude test. The date, time and result of the aptitude test will be placed on this website.

READ ALSO:
Zimbabwe Embassy Nigeria Office Ongoing Job Recruitment
Imo International Health Systems: Job Recruitment Ongoing
Standard Chartered Bank International: 2019 Graduate Programmes
Nigerian Stock Exchange (NSE) Recruitment & How to Apply
PTDF 2018/2019 Recruitment Form & How to Apply
NITDA Scholarship Award: 2017/2018 Sucessfull Candidates
National Economic Intelligence Committee (NEIC) Recruitment 2018/2019
Federal Housing Authority Recruitment 2018/2019
FERMA 2018/2019 Recruitment
Be The First To Know:Now that you are the first to know about this Navy DSSC Course 26 enlistment, could you please, help us share it to reach others. A click on our social media button on this page will do just that.
Again, be assured that we will keep you updated on this recruitment exercise. Always visit our Career and Recruitment tab for the updates.
FURTHER RECOMMENDATIONS:
In conclusion, if you enjoyed this post, please share for us. Just click the social media buttons on this page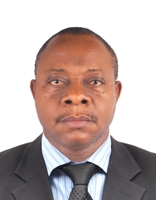 Founder/Managing Partner of Complete Full Marks Consultants Ltd. An Economist turned Chattered Accountant and Tax Practitioner with over 37 years of industrial experience.