FMOH Recruits Nurse/Midwife for Borno State
FMOH Recruits Nurse/Midwife for Borno State – FMOH Recruits Nurse/Midwife for Borno State, the job is  up for grab, apply now. The Federal Ministry of Health (FMOH)  Collaborating with  Borno State Ministry of Health and relevant stakeholders. Therefore, it has developed an Emergency Health and Nutrition Emergency Response Plan to address  humanitarian crisis in Borno State. The key interventions delivered were:
Nutrition Care, Management of co-morbidities, provision of basic essential health services,
In addition to – mental health and psychosocial support, supply of medicines and
Furthermore, health related commodities,
Finally, co-ordination and management information system among others.
Consequently, Federal Ministry of Health, seeks to recruit additional Health volunteers for Twelve (12) months in the capacity below:
FMOH Recruits Nurse/Midwife for Borno State
Job Title: Nurse/Midwife

Location: Borno
Description
Current emergency intervention program was implemented in two (2) phases over a period of Twelve (12) months, focusing on  most vulnerable populations (women, children under 5, pregnant and lactating mothers) in  most affected areas. Specifically the emergency support was targeted at:
Firstly, IDPs in camps and host communities.
Followed by, Host Communities impacted by influx of IDPs
Others include:
IDPs in make-shift or informal camps
IDPs that moved out of camps to original communities.
Refugees returning from countries
People residing in newly accessible areas.
This intervention, the biggest public sector intervention, was adjudged very successful by all stakeholders. Consequently, His Excellency, President Muhammadu Buhari, GCFR, has approved the extension and expansion of  scope of the project to sustain and enhance improvement of health outcomes among target population. The expansion has entailed a need for additional human resources that needs to be filled urgently.
FMOH Recruits Nurse/Midwife for Borno State
Job Responsibilities
The Volunteer Health Personnel will have the following responsibilities:
Support  delivery of quality health, Nutrition, Mental Health and Psychosocial support services at Health and Nutrition Emergency Response sites for inhabitants of affected Local Government Areas of Borno State.
Support development of mechanisms and strategies pursuant to improvement of quality of health services in health facilities according to their levels.
Furthermore, Provide outreach and mobile health services to various communities in the state in line with existing protocols and standard operating procedures.
Support the generation of information at health facilities and community levels on the services provided in line with National Health Management Information Systems (NHMIS).
Support health promotion and community mobilisation with a view to improving community knowledge on health issues and eventual increase in demand for services.
Additionally, the FMOH Management will also assing duties from time to time.
Required Qualifications
Must have a registered Nursing/Midwifery Certificate
Must possess a NYSC Certificate (For graduate Nurses)
At least 1-2 years post registration experience preferably in a Health facility
SRN and SRM with valid practice license and two years post qualification experience are welcome to apply
Letter of recommendation from a reputable citizen or public officer
FMOH Recruits Nurse/Midwife for Borno State
Application Closing Date
Saturday, 24th November, 2018.
Interview Date
26th November, 2018.
Method of Application
Finally, interested and qualified candidates should submit  CV with relevant copies of Credentials. The required documents re to be submitted in triplicate copies and envelope clearly marked stating the position applied for at the "Top Right Hand Corner" with the person's name written behind and addressed to:
The Honorable Commissioner
Borno State Ministry of Health,
3rd Floor, Musa Usman Secretariat,
Maiduguri – Borno State.
Scanned and soft copies of forwarded documents should be emailed to: fmohspecialprojects@yahoo.com
Get related publications here:
FMOH Recruits Nurse/Midwife for Borno State
Note
If shortlisted, you will be invited for interview.
Please note,  selected candidates would embark on a Three (3) day training and orientation exercise from the 27th – 28th of November, 2018 and subsequently deployed to any affected Local Government Areas in the State by December 1st, 2018.
Staff presently engaged in full time employment need not apply.
Pre-engagement background check will be conducted for successful candidates.
Get more information here
FMOH Recruits Nurse/Midwife for Borno State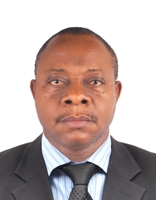 Founder/Managing Partner of Complete Full Marks Consultants Ltd. An Economist turned Chattered Accountant and Tax Practitioner with over 37 years of industrial experience.