Exporters Export Business Checklist
Here is the export business start-up checklist Nigeria.  It's the list of documents & export procedures required for your export business. They are actually golden rules to get success in export business. In fact, they are export readiness checklist. You have to get your Exporters Export Business Checklist here now.
Furthermore, Export Start up Business in Nigeria include food export business in Nigeria.  They also include Nigeria Export Promotion Council registration procedures. Here are agricultural export products in Nigeria to countries Nigeria export goods to.
Exporters Export Business Checklist
Exporters Export Business Checklist takes care of the following questions.
How do I export my product from Nigeria?
And, how can you start import business in Nigeria?
How do I start a small export business?
This also explains the following questions.
How can I succeed in export business in Nigeria?
What re the documents required for export shipment?
Exporters Export  Business Checklist – Exporters Categories:
Exporters in Nigeria are categorized into direct, indirect or middlemen.
Direct exporters are those who export goods outside their country of origin by dealing directly with the importers of the target country. The exporter in this case is responsible for shipping arrangements, method and means of shipment, means of which the payment is received, and damage of any kind etc.
Because export business requires some experience to start with, you need undiluted guide from a mentor and training from trusted trainers. Export articles in this website will go a long way in helping you. There are these export support/development services we offer you in this post. Get then below.
Exporters Export Business Checklist
Secondly, Indirect Exporters re other grade of exporters in the exportation business. These re called indirect exporters because they don't deal directly with their clients. They are better called export collaborators because there re people who do that for them.
They are specialized agents. They connect with prospective buyers abroad, and make arrangements on your behalf. As agents they carry out lots of other processes, and even getting the exportable crops or products from local suppliers to you.
Exporters Export Business Checklist
The third group are the middlemen. They are the go between within the export value chain. They can do anything for you depending on their specialization. So they make their money by getting paid after every successful exportation process which last for about 4 to six weeks on average.
As a matter of fact, you have to choose your category before you proceed. This will help you know what documentations and certifications you need to carry on your type of business.
Exporters Export  Business Checklist – Export business information from completefmc.com:
On export business documentation/certification, to get the best out of this website, search the post on google like this; 
"export requirements/completefmc."
This will take you direct to export related post in this website. From there you can then navigate site-wide on the website.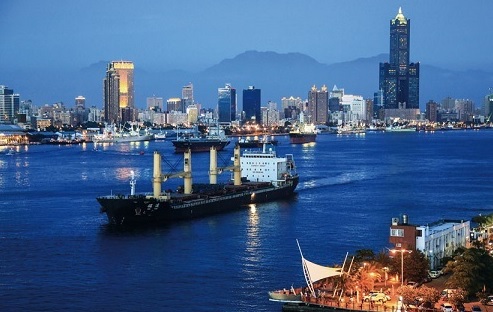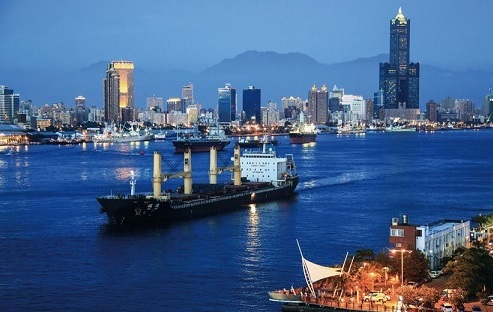 Exporters Export  Business Checklist – Export Business Checklist:
Overall, it's time to check and confirm your export business milestones. This is because to do export business in Nigeria, you have to do the following.
Make Export business decision – choose a niche as narrated above.
Register The Business with CAC – with every export features in the Memo.
Carry out a Market research – local and international.
Get a foreign market location – e.g. USA, UK, Germany, Canada, China, India etc.
Get foreign buyer(s) from such foreign markets
Write your export business plan
Get a domiciliary account in the bank (foreign currency account)
Register With Customs By Completing The Form NXP.
Obtain Special Licences and Permits for the Goods You're Dealing In.
Verify Your Products Are Not On The Prohibited Goods List.
Get product quality assurance tests/certification e.g. NAFDAC certification
Partner With a Freight Forwarding Service Company to Ship Your Goods
Partner with Complete Full Marks Consultants Limited for your export information, coaching and start-up processes.
READ ALSO:
Exporters Export Business Checklist
What Complete Full Marks Consultants (CFMC) Limited Can Do for You:
CFMC Limited will do any of the following registration certificates @ NEPC for you.
New Registration,
Renewal of Old Certificate,
Late Renewal of Old Certificate,
Mutilated Old Certificate,
Lost Old Certificate,
Export Expansion Grant (EEG) Accreditation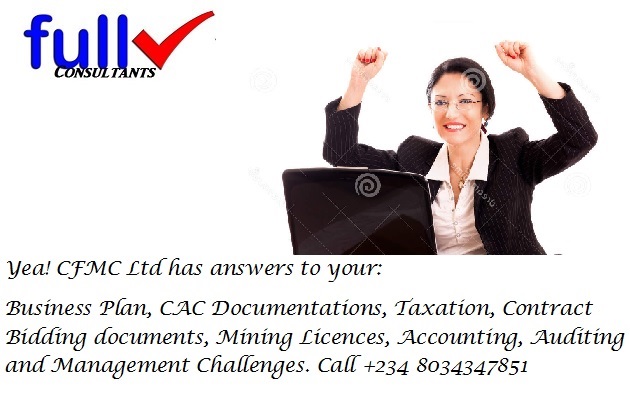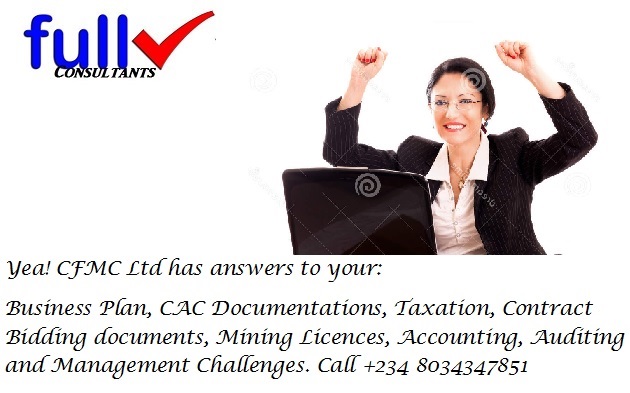 Much more,
Exporters Export Business Checklist
CFMC Limited will:
Connect you with Freight Forwarding Service Companies in Nigeria.
And help you obtain Special Licences and Permits associated with your exports.
We will help you also with a winning business plan.
We will do your market research for you.
Therefore, if you need all or any of these services contact Complete Full Marks Consultants Limited. Call +234 8034347851 or email through cfmclimited@mail.com.
Finally, if you have enjoyed this post, Exporters Export  Business Checklist, do well to share it to reach your contacts. It's easy. Click on any of the social media share button on this page and it's done.  You can also follow us on any of our social media handles for updates. Thank you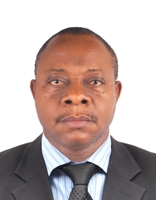 Founder/Managing Partner of Complete Full Marks Consultants Ltd. An Economist turned Chattered Accountant and Tax Practitioner with over 37 years of industrial experience.