2019 JAMB CBT Exam Begins 11th April
This post tells you all about 2019 JAMB Exams time table. . Therefore, this post takes care of such questions as " when is jamb exam starting?" Recall that Sales of Jamb 2019 registration form began on January 10th 2019 and ended March 15th 2019. And that the 2019 general elections affected the timing of 2019 JAMB CBT exam time table, raising questions on when the exam will take place again. The exam date is finally shifted from the previous date of Saturday, 16th March to now start from April 11th, 2019. As usual this exams will take some days to finish. Please note that 2019 JAMB CBT Exam Begins 11th April.
As a matter of fact, JAMB Confirms Exam Dates for 2019 UTME. Therefore, the Jamb UTME 2019 Examination commence from Thursday, 11th April, 2019. All the applicants re advised to prepare adequately for the examination.
The JAMB board equally warned candidates against falling victims to fraudsters and advised them to only rely on the official information from the board.
2019 JAMB CBT Exam Begins 11th April – Reprinting of Jamb Slip
You have beeing directed to re-print your registration slip by visiting any JAMB accredited Centre or cybercafé from 2nd April, 2019 to know your exact exam date, time of examination, and venue.
Candidates re also advised to arrive at their various centres/venue 1 hour, 30 minutes before the scheduled time.  And  to ensure they adhere strictly to their exam date, time and venue. This is because   anyone who misses his or her examination will have no opportunity to write it again.
Furthermore – unlike previous years where you could be posted anywhere to write the examination, in 2019 – the venue of the examination will be at any centre in candidate's chosen examination town. The board enjoins all candidates to jealously guard all their details pertaining to the 2019 Unified Tertiary Matriculation Examination and (UTME/DE) Direct Entry.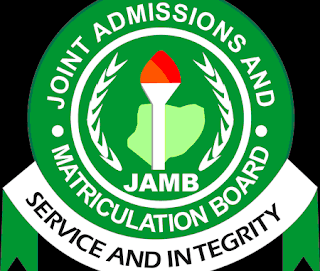 2019 JAMB CBT Exam Begins 11th April
I hope you re aware that JAMB had released the novel to be read by all candidates who will participate in the 2019 UTME. Candidates re to note that irrespective of their choice of course of study, they will be tested on a general text on "Sweet Sixteen" authored by Bolaji Abdullahi for UTME, while the book titled: "The Last Days at Forcados High School" by H. Mohammed is for Direct Entry Candidates.
 JAMB also emphasises no going back on UTME biometrics.  Also, you have to note  that textbooks have been recommended for candidates sitting for any subject during the UTME.   All subjects have recommended textbooks for the 2019 examination. Any candidate who wishes to score high marks should adequately prepare for the examination using the recommended textbooks.
For on the spot information for your acadmics exams, examinations, admissions etc. make it a duty to always visit this site. The way to search is get to the seach button and type your querry. e.g 2019 JAMB Result/completfmc. This will take you to this site and give you the result you want. Good luck.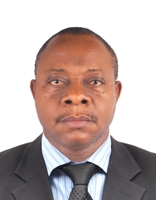 Founder/Managing Partner of Complete Full Marks Consultants Ltd. An Economist turned Chattered Accountant and Tax Practitioner with over 37 years of industrial experience.