JAMB 2019 LIST OF ACCREDITED CBT CENTRES & REQUIREMENTS NATIONWIDE
There are several JAMB CBT centres across the country. However, JAMB comes out every year with the list of accredited centres for the particular year exams. This is because for one reason or the other some of the previously accredited centres may fall short of requirement. Therefore re disallowed  to be used for the year's exams. Here are the JAMB 2019 List Of Accredited CBT Centres & Requirements Nationwide for 2019
As a matter of fact, here re list of JAMB approved CBT centres in Lagos, Port Harcourt, Abuja, Kano, Kaduna, Sokoto and other states of the federation. It's in deed, JAMB 2019 accredited centres list. This post also give details on how to become an accredited jamb registration centre
JAMB 2019 LIST OF ACCREDITED CBT CENTRES NATIONWIDE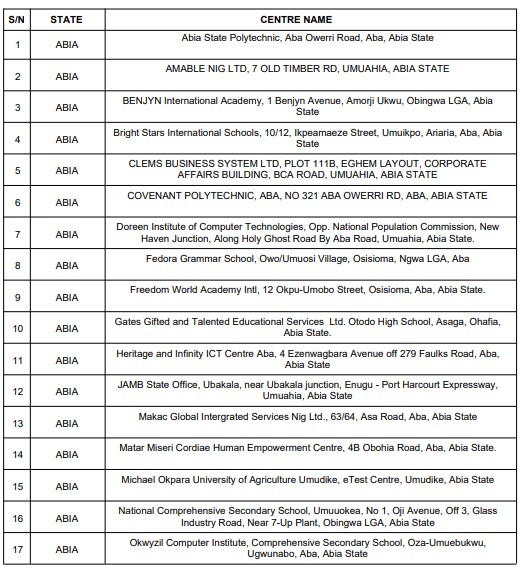 BASED TEST (CBT) CENTRE REQUIREMENTS
The minimum requirements prescribed by JAMB are as  follows:
250 functional Desktop Computer systems or laptops with 10% (i.e 25) backups.
Provision of individual cubicle with minimum length of 26 inches, breadth of 18 inches and height of 18 inches and appropriate seat for each system.
Minimum 15 inches flat screen Computer monitor for desktop or 17 inches for laptop.
The computer systems must be connected at all times to a robust computer server. Such server with a capacity to carry 250 systems concurrently.
All the computer systems must seen to be linked together in a Cable Local Area Network topology (LAN).
No Wireless Computer connection is allowed.
Adequate security and minimum of five (5) technical personnel and one network engineer
Availability of back-up power supply (power generating set of minimum 40kva for a centre with 250 systems; 60 kva for 350 systems and 100kva for above 350 systems) and UPS/inverters that can carry all systems for a minimum of two (2) hours.
A fenced centre.
A holding room or reception facility e.g canopy with chairs, etc.
The centre must not be in shared premises such as cinema hall, shopping mall, market, etc.
Availability of adequate and functional air-conditioners and lighting.
Provision of up to date Antivirus and all the systems must be virus free.
Minimum of Windows 7 or higher version of windows operating system.
IP Camera (CCTV) is compulsory – ( JAMB to give Specifications).
The Continuation of the list:
You can download the comprehensive list of JAMB 2019 accredited CBT centres here. Just click here to continue.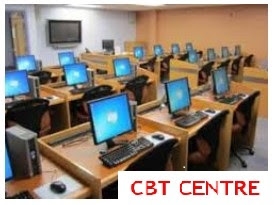 READ ALSO:
Do you know you can do better in your exams relying on information from completefmc.com? This is simple. Get our updates by following us on any of our social media. You can help others too if you share our posts. Simply click on any of our social media share buttons here to do just that. Good luck.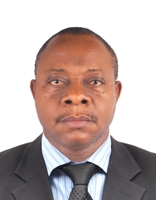 Founder/Managing Partner of Complete Full Marks Consultants Ltd. An Economist turned Chattered Accountant and Tax Practitioner with over 37 years of industrial experience.