Mobil Producing Nigeria Unlimited (MPN) Recruiting Wells Operations Supervisor
Mobil Producing Nigeria Unlimited (MPN) is Recruiting Wells Operations Supervisor. This is due to organizational growth. In addition, the associated opportunities within the Controllers function has given rise to career opportunities for ambitious and result oriented individuals to fill the position of Wells Operations Supervisor. Therefore, if you are qualified, read through and apply accordingly.
As a matter of fact, Mobil Producing Nigeria Unlimited (MPN) is a subsidiary of Exxon Mobil Corporation. It has a long established history of operations in Nigeria. The company's oil & gas production activities constitute one of the largest sources of revenue for the Nigerian government and economy. Mobil Producing Nigeria Unlimited (MPN) is Recruiting Wells Operations Supervisor.
Mobil Producing Nigeria Unlimited (MPN) Recruiting Wells Operations Supervisor
Position: Wells Operations Supervisor
Location: Lagos, LA, NG
Company: ExxonMobil
The Role
The successful candidate will provide day to day on-site supervision of drilling and completion operations (on a rotational basis) and will report to the Wells Operations Superintendent.
Other responsibilities include:
Stewarding continuous compliance with Safety, Security, Health and Environment (SSH&E) policies and responsible for implementation of ExxonMobil's Operations Intergrity Management System (OIMS) on the rig
Making key decisions in an emergency situation to prevent injuries, well catastrophes as well as significant additional cost
Serving as the primary contact with the rig and third party personnel at the rig site to ensure operations are performed in accordance with the drilling program in a safe and cost-effective manner
Ensuring drilling procedures are followed as planned and conducted in an optimum manner
Organizing and ordering the necessary services and equipment to conduct drilling and testing operations
In addition.
Ensuring that the rig and third party equipment is adequately and properly maintained
Maintaining inventory of all equipment/materials/supplies to ensure smooth ongoing operations
Ensuring compliance with all government and other statutory regulations; including education of all personnel on rigs on safety and related issues
Maintaining accurate and adequate reports regarding operations, equipment and evaluation
Mobil Producing Nigeria Unlimited (MPN) Recruiting Wells Operations Supervisor – The Candidate
The ideal candidate must possess previous experience as a Driller / Tool-Pusher /Rig Manager with a drilling contractor or as a Drilling / Well site Supervisor with an Oil & gas Company or as a Completions / Down-hole Tools/Fishing Specialist or as a Drilling Quality Specialist.
In continuation, the ideal candidate must meet the following criteria:
Bachelor's degree with a minimum of Second Class Upper division (2:1) OR Second Class Lower division (2:2) plus Masters' Degree (with minimum of "Merit) in any of the following disciplines – Mechanical, Chemical, Electrical, Electrical /Electronics, Civil or Petroleum Engineering.
Four (4) to fifteen (15) years of applicable cognate rig-base operational experience
NYSC Discharge or Exemption certificate
Possession of a current IADC/IWCF well control certificate will be an advantage
Strong leadership, verbal and written communication skills
A team player with good interpersonal skill
Remuneration
This position offers a competitive compensation and benefits package commensurate with what is obtainable in the upstream oil and gas industry.
Application Closing Date
2nd May, 2019.


Mobil Producing Nigeria Unlimited (MPN) Recruiting Wells Operations Supervisor
How to Apply
Interested and qualified candidates should:
Click here to apply online
Or to complete the application process:
Log onto https://jobs.exxonmobil.com/
Click the "Select Country" drop down to display the list of countries available and select Nigeria
Then, click on the "Search button" to be taken to the job listing results page for Nigeria
Click the "Search openings" button for results
Click on the Job title (Wells Operations Supervisor) to view full details on the job you are applying for
And, click the "Apply now" drop down and select Apply now option, fill in your Email and then click "Start"
Sign in or click on "Create an Account"
To create an account:
Fill out the information; required fields are designated with an asterisk * (Please note down your password since you will need it when you log on back for any update)
Click the privacy policy link:
In the pop-up window click "ExxonMobil Privacy Policy" link to review. Click the YES consent option, this adds a checkmark to the data privacy statement on the main screen:
Select your country of Resident from the drop down
Click on the "Read and accept the data privacy statement" link
Read the information in the pop-up box and click "Accept"
Furthermore;
Click "Next" to continue
Candidate profile and application page will pop up:
Fill out information required and also upload supporting files (e.g. Resume)
Click "Save" to complete your application profile at a different time or "Submit" to submit your application
A message displays confirming the successful submission of your job application. In addition, a confirmation message will be received at the email you used to apply
Click "View Profile" if you would like to review the Application form you have just submitted under "Jobs Applied" section
Note
Only short listed applicants will be contacted. Applicants are hereby advised to submit only one application, as multiple applications may result in disqualification.
Please note that any application placed outside ExxonMobil 'Jobs and Careers' page on http://jobs.exxonmobil.com/ is placed at the applicant's sole risk.
HOW TO GET MORE OIL & GAS JOB INFORMATION ON THIS WEBSITE:
Furthermore, everything you need about 2019/2020 Oil & Gas recruitment exercise is in this site. We, therefore, feel you should first navigate and explore what you have here before looking elsewhere. Therefore, we recommend you use:
Google site search for completefmc. That is, type whatever you want to search for on google by adding /completefmc at the end to get you right inside this site. e.g.   2019/2020 Oil & Gas recruitment/completefmc  will take you to other such posts on this site. Just try it now.
Our site search button – On top of this page or elsewhere is a search button. Make use of it for better results. Just type in whatever you want there and press enter. e.g NNPC recruitment. That will prompt out for you all relevant related  posts on your subject of search. Then click on the required topic.

USE ALSO:
Our contact us tag – Please search for how you may contact us on this our search button, and you will have our contact details. Just type on our search button – how you may contact us and press enter. Or use the menu drop down on 'What to know about us' See our services.
Click to read the highlighted comments on our pages.
Lastly, for now, our social media buttons – For this, use our share, follow us buttons and comment box. These will keep you connected with us.
Click here to apply for this job.
Mobil Producing Nigeria Unlimited (MPN) Recruiting Wells Operations Supervisor
READ ALSO: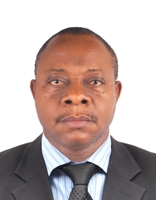 Founder/Managing Partner of Complete Full Marks Consultants Ltd. An Economist turned Chattered Accountant and Tax Practitioner with over 37 years of industrial experience.