Chief Infrastructure Investment Officer Recruitment @ AfDB this June
AfDB returning applicants expressions of interest and how to get a job at African Development Bank. Here are the recruitment informtion, application website and recruitment portal. So, application for Chief Infrastructure Investment Officer Recruitment @ AfDB this June is ongoing.
Position title: Chief Infrastructure Investment Officer
Grade: PL3
Position N°: 50069781, 50064955
Reference: ADB/19/102
Publication date: 17/05/2019
Closing date: 16/06/2019
DUTY STATION: PRETORIA , SOUTH AFRICA, & ABUJA, NIGERIA
THE BANK:
Established in 1964, the African Development Bank (AfDB) is the premier pan-African development institution, promoting economic growth and social progress across the continent. There are 80 member states, including 54 in Africa (Regional Member Countries). The Bank's development agenda is delivering the financial and technical support for transformative projects that will significantly reduce poverty through inclusive and sustainable economic growth. In order to sharply focus the objectives of the Ten Year Strategy (2013 – 2022) and ensure greater developmental impact, five major areas (High 5s), all of which will accelerate our delivery for Africa, have been identified, namely: energy, agro-business, industrialization, regional integration and improving the quality of life for the people of Africa.
The Bank is seeking to recruit dynamic and highly skilled investment officers who will work on private sector infrastructure investment transactions within the Infrastructure and Urban Development Department (PICU) in the Infrastructure, Private Sector and Industrialization (PIVP) Vice Presidency.
Chief Infrastructure Investment Officer Recruitment @ AfDB this June THE COMPLEX:​​​​​​​​​​​​​​
The main focus of the Vice Presidency for 'Private Sector, Infrastructure and Industrialization' (PIVP) is on: (i) developing the private sector; (ii) deepening the financial sector; (iii) improving infrastructure (transport, urban development, and ICT); (iv) accelerating industrialization; and (v) boosting intra-African trade. PIVP plays the lead role in: (i) originating and supervising Non-Sovereign Operations (NSO) in PIVP Sectors; (ii) coordinating NSO processes; (iii) developing and sharing relevant Sector Knowledge; (iv) supporting the Regions on Sovereign sector operations; and (v) managing Complex Sovereign operations. PIVP combines analytical work and policy dialogue in its sector with financing of specific operations, including loans or equity investments.
The role of the Infrastructure and Urban Development Directorate is to foster infrastructure and urban development in Africa through appropriate policies and strategies as well as projects and programs interventions, which the Bank might finance on national, regional or continent-wide basis. This Directorate comprises of four divisions: Transport & Logistics, Urban Development, Infrastructure Partnerships, and NSO Infrastructure.
The "NSO Infrastructure" division has the responsibility to structure and originate non-sovereign infrastructure investments in transport (Roads, Highways, Bridges, Railways, Ports, Airports, Pipelines, Logistic Platforms) and Urban Development (Public Transportation, Waste Management, Housing).
Chief Infrastructure Investment Officer Recruitment @ AfDB this June – THE POSITION
The core responsibilities of this position is to identify business opportunities and structure transactions related to private investments in transport and urban development infrastructures and services and originate projects for Bank financing.
Duties and responsibilities:
Under the overall supervision and guidance of the relevant Division Manager the Chief investment officer will
Project Development and Processing
Liaise and coordinate with other Investment Officers and Bank staff in business development and the origination of a good quality investment pipeline;
Proactively identify potential investment partners and opportunities based on industry experience, reputation, market potential, financial capability, and strategic fit;
Assess the attractiveness of specific investment opportunities with a strong focus on credit quality and development impact and make recommendations management;
Build and maintain strong relationships with other departments, clients, banking and multilateral partners and government officials to develop specific investment opportunities;
Chief Infrastructure Investment Officer Recruitment @ AfDB this June
Prepare project concept notes and appraisal reports for presentation to the department, review committees, senior management and finally the Board of Directors;
Execute loans, guarantees or equity financing including processing mandates, conducting due diligence, structuring deals, negotiating terms and documentation, arranging syndications, and processing internal approvals.;
Coordinate with sector colleagues, the internal approvals to proactively find pragmatic solutions to emerging/specific sector challenges;
Develop investment promotion strategies in Africa, including targeting potential investors and promoting AfDB's products and services proactively;
Work with the legal department to ensure that all deals have appropriate legal documentation and that financial close is achieved, and hand over projects to portfolio management staff;
Project supervision and monitoring
Monitor project progress through field visit/desk review and prepare relevant reports (including, inter-alia, the quarterly Portfolio Status Report (PSR) and Project Completion Reports (XSR / PCR) for submission to Senior Management as periodic updates on implementation progress;
Review periodic Reports (including but not limited to quarterly, half-yearly, and annual operational, technical, environmental and financial reports) of assigned projects to ensure compliance with covenants and project implementation timelines, highlighting implementation issues and challenges and keep regular communication with related Country and Head Office staff;
Lead the review of restructuring and waiver requests from clients and advise management on financial impact and coordinate the preparation and submission of documentation from the regions for presentation to internal appropriate approving authorities to seek and obtain necessary credit approvals;
Chief Infrastructure Investment Officer Recruitment @ AfDB this June
Advise and be a member of the origination teams on transactions with focus on improving the design, preparation and implementation of initiatives/programs to strengthen the quality of the portfolio at entry;
Build and maintain strong relationships with clients, banking and multilateral partners and government officials to develop a strong pipeline for new investment opportunities.
Design specific innovative transactions, projects and initiatives
Undertakes the work on aspects of investments and infrastructure development and aligns them with institutional objectives;
Works with regional teams/country offices to design and implement sector development support programs;
Evaluate, structure, negotiate, and close new transactions, with a strong focus on credit and asset quality (include processing mandates, due diligence, negotiating term sheets and other documentation, syndications and board approval);
Provide support to others and portfolio teams in processing and supervising projects.
Chief Infrastructure Investment Officer Recruitment @ AfDB this June
External Liaison and Knowledge Sharing
Contribute to the documentation of lessons learned from investment operations and emerging best practices in areas of expertise;
Participate in and contribute to information and experience sharing sessions with internal and external stakeholders;
Participate in and contribute to activities for advocacy, dissemination and knowledge building relating to AfDB's investments/operations, products and initiatives;
Provide peer review to other colleagues to share industry knowledge and information on respective sector;
Provide technical leadership and support to knowledge and lesson sharing approaches and events with internal and external stakeholders;
Build and maintain strong relationships with clients, banking and multilateral partners and government officials to develop specific investment opportunities;
Policy and Project Evaluation
Provide input and comments on project, policy and other papers related to respective sector operations and development across a range of key themes and sectors.
Chief Infrastructure Investment Officer Recruitment @ AfDB this June
Strategy, Planning and Reporting
Participate in relevant teams for planning and programming purposes;
Contribute to and coordinate in the investments inputs development of strategies at regional level;
Assist in the development of the relevant Department's knowledge management strategy, and assist in execution of this strategy;
Coordinate closely with social, environmental, advisory and technical assistance colleagues in order to champion AfDB's value to our clients' businesses, find pragmatic solutions to the specific sector challenges, and achieve sustainable development impact;
Chief Infrastructure Investment Officer Recruitment @ AfDB this June – Selection Criteria
Including desirable skills, knowledge and experience
At least a Master's Degree in Business Administration, Finance, Banking or equivalent degree in related areas, plus preferably a Bachelor Degree in civil/transport engineering;
Have a minimum of Seven (7) Years of professional experience in project infrastructure project finance, consultancy, with specific experience in emerging markets;
Proven ability to identify, process, and negotiate complex transactions in the infrastructure sector from a private sector standpoint and in particular related to transportation assets and services;
Thorough understanding of the Transport infrastructure and related services, in particular, Ports, Airports, Highways and Mass Transit Systems, and Infrastructure markets;
Strong analytical and financial structuring skills (including financial modeling experience) and sound business judgment";
Working experience in multinational organization in Africa and/or specialized experience in similar organization/s would be considered an advantage;
Demonstrates ability to coordinate, participate in, and act as a catalyst for, strategic cross-sector dialogues within the networks, across the country, among Bank colleagues and other development institutions, governments and other organizations;
Check out this: 
Furthermore:
Knowledge of economic developments and market trends in Africa;
Ability to contribute to sound decisions and contribute to the execution of the decisions;
Ability to initiate, effectively and independently interact with the senior government officials, senior management of potential clients;
Strong commitment to search for and produce innovative and creative approaches to activities in order to enhance performance and create added benefits to the Bank and its clients;
Excellent problem solving capabilities applies business knowledge to the resolution of problems and identifies solutions to the benefit of the client (internal and external) and the organization;
Excellent organizational, administrative, and time management skills;
Proven ability to work with limited supervision and efficiently to deliver under pressure and meet tight deadlines;
Willingness to travel extensively and geographic flexibility (some of the positions are based outside Abidjan);
Excellent presentation skills;
Ability to communicate orally and in writing effectively in French or English, with a good working knowledge of the other language;
Competence in the use of standard Microsoft Office applications (Word, Excel, Access, PowerPoint).
THIS POSITION IS CLASSIFIED INTERNATIONAL STATUS AND ATTRACTS INTERNATIONAL TERMS AND CONDITIONS OF EMPLOYMENT
Should you encounter technical difficulties in submitting your application, please send an email with a precise description of the issue. Or a screenshot showing the problem to: HR Direct HRDirect@AFDB.ORG.
Apply for this position online here
To apply for this position, you need to be national of one of AfDB member countries.
Applicants who fully meet the Bank's requirements and are considered for interview will be contacted. Only online applications submitted with a comprehensive Curriculum Vitae (CV) and copies of the required degrees will be considered. The President, AfDB, reserves the right to appoint a candidate at a lower level. The African Development Bank is an equal opportunities employer. Female candidates are strongly encouraged to apply. www.afdb.org
The African Development Bank Group (AfDB) does not ask for payments of any kind from applicants throughout the recruitment process. Your (job application, CV review, interview meeting, and final processing of applications) are processed free.
In addition, the Bank does not request information on applicants' bank accounts.
The African Development Bank Group declines all responsibility for fraudulent publications of job offers in its name. Or, in general, for the fraudulent use of its name in any way whatsoever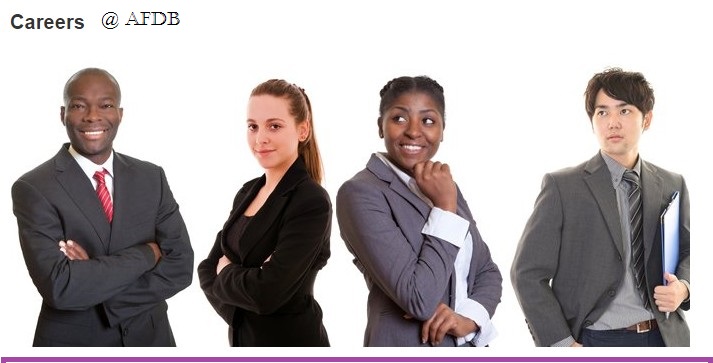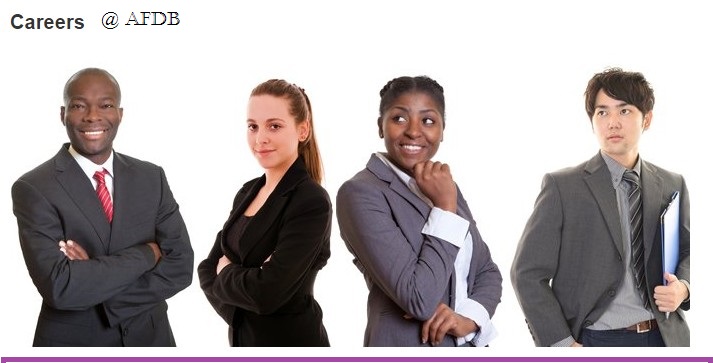 Chief Infrastructure Investment Officer Recruitment @ AfDB this June
Finally, to get more recruitment information on this site,please, Google site search for completefmc. That is, type whatever you want to search for on google by adding /completefmc at the end to get you right inside this site. e.g. 2019/2020 recruitment/completefmc will take you to other recruitment posts on this site. Just try it now.
In addition, click to read the highlighted comments on our pages.
Lastly, make maximum use of our social media buttons. You can do this by utilizing our share, follow us buttons and comment box. These will keep you connected with us. Remember, that by sharing you maintain a good bond of friendship.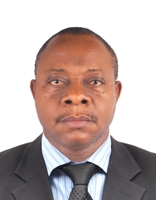 Founder/Managing Partner of Complete Full Marks Consultants Ltd. An Economist turned Chattered Accountant and Tax Practitioner with over 37 years of industrial experience.