NIRSAL PLC Agro Geo-Cooperative model: This is how farmers benefit – This is an innovative approach towards revamping agriculture nationally. So, are you a community leader, a farmer, this is for you? As a matter of fact, NIRSAL PLC is calling on all smallholder farmers, farmer leaders and aggregators to key into its Agro Geo-Cooperative model created for the purpose of sustainable farm/field structuring and governance, to enable sustainable access to finance, quality inputs and structured markets through NIRSAL's facilitation.
Aim and Objective:
The this how farmers benefit from this scheme. In fact, the exercise aims at creating 16,000 Agro Geo-Cooperatives (ranging from 10 hectares to 20,001 hectares and above) on 4 million hectares of farmland and enrolling about 8 million farmers across Nigeria who are expected to produce about 12 million metric tons of Grain Product Equivalent (GPE) annually over the medium to long term. It's a call to cooperative farming in the country. So, please can village leaders help here?
Qualifications: NIRSAL PLC Agro Geo-Cooperative model: This is how farmers benefit
In line with this, the following are qualified to apply.
Community Leaders,
Individuals,
Enterprises,
Corporate Bodies,
Graduates,
N-POWER Beneficiaries,
Active and Retired leaders
and farmers in:
The ADP program,
World Bank FADAMA Program,
USAID MARKETS Program,
IFAD Value Chain Development Programme,
The World Bank Climate Adaptation and Business Support Programme
AfDB Agric Programmes,
the DFID's Propcom Maikarfi Programme, t
the SASSAKAWA Global 2000 Programme
Eligibility: NIRSAL PLC Agro Geo-Cooperative model: This is how farmers benefit
These are I fact, every interested one, organizations that meet NIRSAL PLC's eligibility requirements. Such are those who are domiciled in or have access to their communities and farmers. Yes, you are encouraged to take advantage of this opportunity as a means of employment and a source of income generation. Do this through supporting the productive activities of your self-organized Agro Geo-Cooperatives. Can you form one farmers cooperative near you there. In fact, check out the land sizes required below.
4 Million Hectares Objective:
Pursuant to achieving the above 4 million hectares objective, the following farmland aggregation structures are being created across the country
AgroGeocoop Cell – 10 hectares
AgroGeocoop Block – 50 hectares
In addition, AgroGeocoop Unit – 250 hectares
Emerging Micro AgroGeoCluster – 250 – 500 hectares
Micro AgroGeoCluster – 501 – 2500 hectares
Small AgroGeoCluster – 2501 – 5000 hectares
Medium AgroGeoCluster – 5001 – 7500 hectares
Large AgroGeoCluster – 7501 – 10,000 hectares
Mega AgroGeoCluster – 10,001 – 20,000 hectares
Super Mega AgroGeoCluster – 20,001 hectares and above

FURTHER RECOMMENDATIONS: NIRSAL PLC Agro Geo-Cooperative model: This is how farmers benefit
Keep in Touch here:
As a matter of fact, if your business needs planning, we have every facility to assist you get a bankable business plan for it. We also manage your training for AGSMEIS loan applications. You may wish to contact us on +234 8034347851 or cfmclimited@gmail.com
In this connection, there are ready-made business plans for Rice Mill, Palm oil mill, Cassava processing mill, poultry, fish farming, Oil and gas distribution and retail, oil and gas filling plants, petroleum distribution and filling stations, schools, hotel and event Management, tourism and travel agent business. Just contact us immediate, Price ranges from N10,000.00.
However, for customized business plan, please contact us. These cover large start-up and existing business expansions. In fact, get our business plan for Power and Airlines Intervention fund and Gas Value Chain investment stimulus loan for large and small scale business for N10b and N500m.
Furthermore, if you have gone through this post, NIRSAL PLC Agro Geo-Cooperative model: This is how farmers benefit, you are now free to bookmark this page, copy and share to reach others. You can also like us on any of our social media platforms. If you have comments, please contact us by filling the contact form and email list below. Thank you.
NIRSAL PLC Agro Geo-Cooperative model: This is how farmers benefit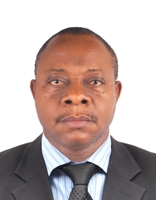 Founder/Managing Partner of Complete Full Marks Consultants Ltd. An Economist turned Chattered Accountant and Tax Practitioner with over 37 years of industrial experience.