The Professional Way of Creating a Business Plan for Our Clients – In the dynamic landscape of contemporary business, crafting a comprehensive and professional business plan is an indispensable step toward strategic success. At Complete Full Marks Consultants Limited, we pride ourselves on offering our clients a meticulously tailored approach to business planning, characterized by precision, insight, and a keen understanding of market dynamics. This is The Professional way of Creating a business plan for our clients
Our commitment extends beyond mere documentation; we specialize in the art and science of transforming entrepreneurial visions into tangible, executable strategies. With a focus on professionalism, innovation, and client-centricity, we embark on a collaborative journey with our clients to architect business plans that not only meet industry standards but set the stage for sustained growth and prosperity. Welcome to a professional partnership where your aspirations are not just documented but strategically articulated for success.
The Professional way of Creating a business plan for our clients
In fact, creating a business plan is a crucial step for any entrepreneur or business owner. It serves as a roadmap for your business's future and can be used to secure funding, guide your operations, and communicate your vision to stakeholders.
Here are several essential aspects we take into account when crafting your business plans. These elements also encompass various specific business plans that we can tailor to your needs.
Purpose of the Business Plan:
This is the starting point. Therefore, it's important to clarify the purpose of your business plan. Are you creating it to seek funding from investors or lenders? Or is it primarily an internal document to guide your operations and strategies? Knowing the intended audience and purpose will help you structure and focus your business plan appropriately. Just read more from The Professional way of Creating a business plan for our clients
As such, most of our business plans address these fundamental issues.
Financial Feasibility Analysis:
Before diving into a business plan, it's important to conduct a feasibility analysis to assess the viability of your business idea. This analysis should consider market research, competition, financial projections, and operational requirements. A feasibility study helps you determine whether your business concept is likely to succeed.
A financial feasibility analysis is a critical component of evaluating the viability of a business or project. It involves a comprehensive examination of the financial aspects to determine whether the endeavor is economically viable and sustainable.
We possess the capability to create a successful financial feasibility analysis for your business, and we can also provide you support in your development of business plans. We follow The Professional way of Creating a business plan for our clients
Customized Business Plans:
A customized business plan is tailored to your specific business concept, industry, and goals. It includes a clear executive summary, a description of your business, market research, competitive analysis, marketing and sales strategies, operational and management plans, financial projections, and an appendix with supporting documents. Customization is crucial because each business is unique.
This is what we do when you order a customized business plan from us.
Ready-made Business Plans:
Ready-made business plans can be a valuable resource, especially for entrepreneurs who want a template to work from. These plans typically include a general framework with placeholders for you to fill in your business's specific details.
However, while they can be a helpful starting point, they should be thoroughly customized to your unique business. So, place an order for one of our pre-made business plans today. We offer more than 30 business models that cater to various stages of operation and come at different price points.
The Professional way of Creating a business plan for our clients
Elements of Business Plan
Financial Projections:
Financial projections are a critical component of any business plan. They include income statements, balance sheets, cash flow forecasts, and break-even analysis. These projections demonstrate the financial viability of your business and help you plan for future growth.
As this element requires a professional touch, we are well-equipped to create your financial projections while you draft your business plan if you require our assistance at a minimal cost.
Market Research and Analysis:
Understanding your target market, customer demographics, and industry trends is vital. Market research provides the foundation for your marketing and sales strategies and allows you to identify opportunities and threats.
Each of our business plans includes all of these components. If you encounter challenges in producing these elements while crafting your business plan, we can offer our assistance in generating them at an affordable price.
Competitive Analysis:
Analyze your competitors to understand their strengths and weaknesses. Differentiate your business by highlighting what makes you unique and how you plan to outperform the competition. You need to follow our model The Professional way of Creating a business plan for our clients
Implementation and Execution:
A business plan is only valuable if it's put into action. Develop a clear implementation strategy and timeline for executing the plan. Assign responsibilities, set milestones, and track progress regularly.
Continuous Review and Updates:
A business plan is not static. It should be reviewed and updated regularly to reflect changes in the business environment, market conditions, and your business's performance.
Would you consider allowing us to handle this for you and potentially elevate your business as a result?
Remember that a business plan is a living document that can evolve as your business grows and adapts. Whether you choose to create a customized plan or use a ready-made template, it should reflect your business's unique goals and strategies.
For The Professional way of Creating a business plan for our clients Contact us at cfmclimited@gmail.com or +234 8034347851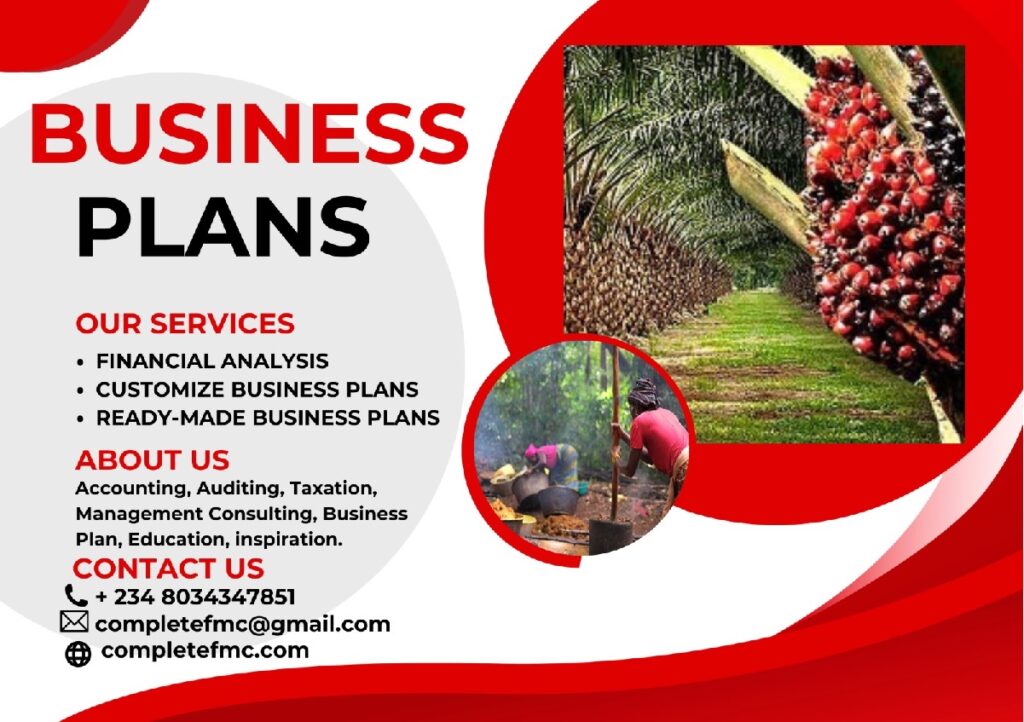 Related topics for The Professional way of Creating a business plan for our clients
Summing up on The Professional way of Creating a business plan for our clients
As we conclude this introduction to our professional approach to creating business plans, we want to underscore our unwavering commitment to your success. At Complete Full Marks Consultants Ltd, we view ourselves not merely as consultants but as dedicated partners invested in the realization of your entrepreneurial dreams. With a proven track record of delivering meticulously crafted business plans that stand the test of market dynamics, we are poised to be your trusted ally in navigating the path to success.
We look forward to the opportunity of collaborating with you, leveraging our expertise to bring clarity, structure, and strategic vision to your business aspirations. Together, let's embark on a journey where your objectives are not just articulated but transformed into a roadmap for sustainable and prosperous growth. Thank you for considering Complete Full Marks Consultants Ltd as your partner in this exciting venture.
After exploring "The Professional Way of Creating a Business Plan for our clients," feel free to copy, bookmark, like, follow, and share this valuable resource. For further inquiries or to initiate the next steps in realizing your business goals, please don't hesitate to reach out to us at cfmclimited@gmail.com or by calling +234 8034347851. Thank you for taking the time to engage with our expertise, and we look forward to the opportunity to assist you on your entrepreneurial journey.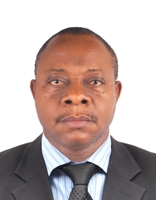 Founder/Managing Partner of Complete Full Marks Consultants Ltd. An Economist turned Chattered Accountant and Tax Practitioner with over 37 years of industrial experience.