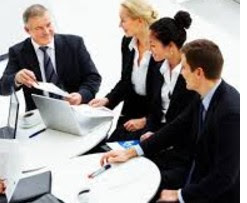 ACCOUNTING FINANCIAL STATEMENTS – Users of the Financial Statements
ACCOUNTING FINANCIAL STATEMENTS – Users of the Financial Statements – Associated with users of accounting financial statements; users of financial information and their needs, internal and external users of financial statements . the basic users of financial statements and how they use them, internal and external users of accounting information, and external users of financial information.
In our first article on this topic, we
defined financial statement
to include Balance Sheet, Income Statement, Statement of Changes in Equity and Cash Flow Statement, but went on discussing only Balance Sheet. In the second part, we discussed, What is the purpose of
Financial statements
. We still promise that in our subsequent publications we shall discuss each of these elements of Financial statements one after the other. Meanwhile, before we return to discuss the other elements of financial statements, let us discuss the Users of Financial Statements.
At this point,this is necessary for our readers to know who needs the Financial Statements. We present these articles as part of our roles in educating our numerous clients, other business proprietors, and the public. We welcomes enquiries for further information and especially on what we can do to help our client's businesses grow.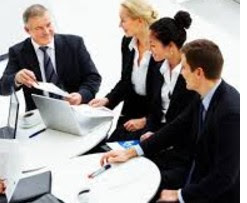 ACCOUNTING FINANCIAL STATEMENTS – Users of the Financial Statements
This is also a way of enriching the knowledge of various students and other practising professionals who will read these articles.
In general,the purpose of the financial statements is to provide information about the results of operations, financial position, and cash flows of an organisation. This information is used by the readers of financial statements to make economic decisions regarding the allocation and reallocation of resources. The most common users and the reasons why they need this information are discussed below:
Company management:
Firstly, the management team are interested on certain performance variables such as the profitability, liquidity, and cash flows of the organisation every month, quarterly, half-yearly and yearly, so that it can make operational and financing decisions about the business.
Competitors:
Secondly, the compactors will need the Financial statements of their rival companies in order to evaluate its financial conditions. The knowledge they gain could help them alter their competitive strategies.
Customers:
Therefore, when a customer is considering which supplier to select for a major contract, it wants to review their financial statements first. In order to judge the financial ability of a supplier or contractor to carry out such a project, they watch the financial statements.
To assess the ability of a supplier or contractor/agent to remain in business long enough to provide the goods or services mandated in the contract, they look at the financial statements, especially, the trend analysis.
ACCOUNTING FINANCIAL STATEMENTS – Users of the Financial Statements
Employees:
As a matter of fact,the financial statements of a company tells the employees a lot of stories about the company. Such information boosts the confidence and morale of the employees. This can be used to increase the level of employee involvement in and understanding of the business.
Governments:
For tax purposes, a government in whose jurisdiction a company is located will request financial statements in order to determine whether the business paid the appropriate amount of taxes and as when due.
Investment analysts:
Others are, Consultants, Brokers, and other outside analysts want to see financial statements in order to decide whether they should recommend the company's securities to their clients. Would -be-investors rely so much on the Financial Statements to make investment decisions. It is also necessary for listing purposes with the Security and Exchange Commissions.
Investors:
For good portfolio management, Investors will always require financial statements to be provided, since they are the owners of the business, and want to understand the performance of their investment.
Lenders:
An entity, especially financial institutions, loaning money to an organisation will require financial statements in order to estimate the ability of the borrower to pay back all loaned funds and related interest charges.
ACCOUNTING FINANCIAL STATEMENTS – Users of the Financial Statements
Rating agencies:
A rating agency will need to review the financial statements in order to give a credit rating to the company as a whole or to its securities. Lenders. Would-be- Investors, equity owners, and employees, all watch this rating.
Suppliers:
Credit supplies, are forms of fund lending to companies. They will therefore, require financial statements in order to decide whether it is safe to extend credit to a company or not.
Unions.
Labour unions have interest in the capacity of an entity. It needs the financial statements in order to negotiate for better working conditions, and to evaluate the ability of a business to pay compensation and benefits from time to time to the union members that it represents.
Civil Society Organisations:
These are public watch dogs over labour issues, public interests, and human rights. They need the financial statements to be able to negotiate for better humanitarian rights as it affects organisations, especially on environmental issues, and human right abuses.
ACCOUNTING FINANCIAL STATEMENTS – Users of the Financial Statements
Community Leaders:
Communities who represent host communities of many organisations want to know the state of affairs of such organisation in their communities. Like the Civil Society Organisation, they require this for better negotiation about their well being. In Nigeria, the oil producing communities of the Niger Delta Region do this always.
The Common public:
These are common members of the public who are curious to know what is happening in their society, for their personal knowledge and for some other personal or social interests.
As can be seen, there are many possible users of financial statements, all having different reasons for wanting access to this information. That is why you must read about it. Keep in touch with this
website
for such information.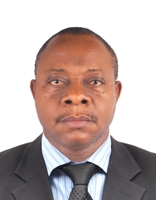 Founder/Managing Partner of Complete Full Marks Consultants Ltd. An Economist turned Chattered Accountant and Tax Practitioner with over 37 years of industrial experience.