THE ROLES OF INDUSTRIAL RELATIONS IN BUSINESS ORGANISATION
The Roles Of Industrial Relations In Business Organisations – The role of industrial relations in the structural change of organisations, What Are the Functions of Industrial Relations? The Role of Industrial Relations in Government, Business & Society, Roles and Responsibilities of Industrial Relations Manager, The Role Of The Government In Industrial Relations, Government In Industrial Relations, the role of management in industrial relations , Importance of Industrial Relations, The Roles of Industrial Relations.
In the light of the above, Industrial relations can be viewed in two different ways.
The narrow definition of "industrial relations
"
defines the organisational commitment to foster cooperation between staff and management. Looking at it from this perspective, Industrial Relations is generally called "employee relations" or "labour relations. But Industrial relations broader definition refers to positive interaction between organizations and their major stakeholders – employees, customers, unions, government agencies and vendors.
THE ROLES OF INDUSTRIAL RELATIONS IN BUSINESS ORGANISATION
In summary,in this write-up you are going to understand the following terms and their importance to your business growth, stability and maturity. These are:
1.Importance of industrial harmony
2.The role of human resource in promoting industrial harmony
in
Nigeria
3.The meaning of industrial relations
4.Collective bargaining and those involved.
Since the industrial revolutions of the 18th and the 19th century, and the various developments in the management of industrial labour which lead to various industrial crises forestalling productivity and breeding social crises, the state (government) became interested in the way and manner the human elements of the industries are managed. The state therefore assumed more active participation in industrial relations matters through the provision of appropriate legislation and mechanisms for their enforcement.
Relevant questions in this article are:
What are the good industrial relations?
What is an industrial relations officer?
What is a IR Manager?
What industrial relations is all about?
THE ROLES OF INDUSTRIAL RELATIONS IN BUSINESS ORGANISATION
Consequently,the State involvement was also perceived as a vehicle for promoting efficient industrial relations system that would guarantee national economic growth, political stability and national security through the maintenance of industrial peace and harmony by the social partners.
In this article I shall also highlight the role of Industrial Relations in national economic growth, with its trickling effects on the other sector of the country.
WHAT IS INDUSTRIAL RELATIONS?
The two terms involved that require definition in Industrial Relations are; 'Industry and Relation'. Industry refers to all productive processes which involves individuals or group of individuals in a particular industry setting; while relations means the industrial interactions that go on between employer and the workforce, vendors inclusive.
The implication of all these is that there are always a negotiable relationship that goes on between the employer and the workforce/relevant stakeholders.

INDUSTRIALISATIO

Therefore,these inter-relational negotiations among the two parties that give rise to cordial working relationship is what is called Industrial Relations. This is however the broad definition of industrial relations because it is defined to include the relationships and interactions between employers and employees. From this perspective, industrial relations covers all aspects of the employment relationship, including human resource management, employee relations, and union-management. But specifically industrial relations is the study and practice of collective bargaining, Trade unionism, and labour-management relations.
THE ROLES OF INDUSTRIAL RELATIONS IN BUSINESS ORGANISATION
Human resource management is now a separate field that deals with non-union employment relationships and policies of employers.
Before we continue,consider the following, they will enable you understand this subject matter more – function of industrial relations in hrm, functions of industrial relations manager, role of management in industrial relations, functions of industrial relations department, role of industrial relations in achieving organizational objectives, role of labour relations, role of industrial relation officer, role of employer in industrial relations.
COLLECTIVE BARGAINING AND THOSE INVOLVED
The three parties that are involved are:
Employees who always wish to improve their working conditions by negotiating with the management usually through their unions
Employers who are in business to make profit and will always make decisions that affect the workforce in a way that may not be so good for their health, or family etc.
Government which regulates industrial relations through laws, rules, and agreements.
Therefore, industrial relations play very important roles in industrial management which is what we want to discuss here.
Collective bargaining is "a process of negotiation between management and union representatives for the purpose of arriving at mutually acceptable wages and working conditions.
THE ROLES OF INDUSTRIAL RELATIONS IN BUSINESS ORGANISATION
Collective bargaining is considered the most civilised way of resolving industrial conflicts and disagreements. It provides a good medium for discussing the problems of workers with their employers and helps workers achieve reasonable wages, work conditions and benefits.
IMPORTANCE OF INDUSTRIAL HARMONY
Industrial harmony enhances labour productivity as one of the critical means of improving performance in the industrial sector, achieving economic growth, enhancing living standards and quality of life. It creates a peaceful working environment that is attractive to tolerance, dialogue and other alternative means of resolving industrial or labour disputes.
The roles of Industrial Relations in Industrial Management could be discussed under the classified topics that follows.
All I want you to do here is to put on your thinking cap, so as to understand the role of the Management Consultants in industrial relationship. When Financial and management consultants prepare your financial reports, tax computations, your work schedules , employs and place in the operation only qualified and suitable staff, prepares a good corporate policy , and working conditions including good salary scales, they set the process of good industrial harmony in motion. There is no how you will adhere to good management counselling and get into industrial dispute.
Another way is to have an efficient well trained human resource managers in place in your business. Such professionals must also be given free hands to do their jobs well.
With good industrial relations you will have the following:
•Dispute Management and Resolutions:
Industrial progress is not possible without the cooperation of the three parties involved. The aim is always to create harmonious industrial relationships.
•Maximum Production – It ensures continuity of production and maximisation of output. This means, continuous employment for all from manager to workers and full utilisation of resources resulting in the maximum possible production guaranteeing uninterrupted flow of income for all.
•Reduction in Industrial Disputes – Good industrial relations reduce the industrial disputes. Strikes, lockouts, work to rule or go-slow tactics, are some of the reflections of industrial disharmony which do not come up in an atmosphere of industrial peace. This gives rise to high loss of man-hour in production.
THE ROLES OF INDUSTRIAL RELATIONS IN BUSINESS ORGANISATION
•High productive spirit – Good industrial relations impacts the morale of the employees. The workforce feels that they are co-owners of the gains of the industry . This leads to a complete mental revolution of the employees. Good industrial relation is a good motivational factor for the workforce. Remember that good motivation or increased morale leads to efficiency and high productivity. This is one of my concerns for you.
INDUSTRIAL RELATIONS AND NATIONAL GROWTH:
The next thing is how this affects national output/income – Gross Domestic Product (GDP)
National economic growth – Good industrial harmony will always lead to increased gross domestic production. It will also avoid wastage of man-hour, material and machine hours which are so vital to growth in nation building.
Today's economic world is in a competitive sphere. Therefore, nations must work hard to produce enough goods and services for its citizens. This alone will lead to other impacts.
When a country produces enough for its citizens, it will no longer import such products gain. It could even turn out that it now exports such products to other countries of the world. These will lead to favourable terms of trade and balance of payment. If this happens the country will have enough foreign reserves, and with that the local currency will have a strong relation with other currencies of the world, that is to say, her foreign exchange rate will improve.
THE ROLES OF INDUSTRIAL RELATIONS IN BUSINESS ORGANISATION
These will lead to increase in GDP ( gross domestic product), increase in per ca-pita income (income per person), high standard of living, further growth in productivity, lack of social revolts/crises, more national infrastructure and general national development.
In summary, we can see that good industrial relations will always:
-Increase efficiency of the workforce,
-Lead to higher productivity,
– Minimise cost of production,
– Lead to Higher profits,
– improve the Welfare of the employees,
-Give rise to Social justice especially as concerns job availability and income distribution,
– lead to Increase in the various variables of the national income equation.
-Leads to national economic growth and development.
A sound industrial relations system therefore, is one where relationships between management and employees (trade union) on the one hand, and between them and the government on the other are very harmonious creating an environment conducive to economic efficiency, motivates productivity and general economic development.
I have been able to let you know the importance of good and harmonious industrial relations in your business and the entire society. For
professional attentions,
please make
contacts.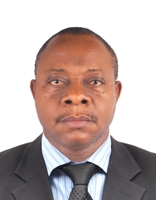 Founder/Managing Partner of Complete Full Marks Consultants Ltd. An Economist turned Chattered Accountant and Tax Practitioner with over 37 years of industrial experience.