Garlic Export Business Opportunities in Nigeria a Gold mine –  A gold mine indeed and many are in it already. On my article titled – How to make millions from Garlic Export Business in Nigeria – I highlighted how many people are millionaires already trading and exporting garlic from Nigeria to Neighbouring countries and other countries of the world. In fact, I reported on a news item by Daily Trust newspapers that grlic farmers are making their millions from garlic farming in Sokoto state, making garlic look like a gold mine.
The implication of these are that there are a lot of export opportunities in garlic produce business, which is what I want to bring out here, hoping that you will take it up from there. To achieve this, this Garlic Export Business Opportunities in Nigeria a Gold  is what you need to brain storm with.
Garlic Export business value chain for you:
As a matter of fact, on Garlic Export Business Opportunities in Nigeria a Gold, do you remember that in the value chain of this particular produce are farmers, distributors, wholesalers, farmers reps, middlemen, export collaborators, small scale and large scale exporters involved in this one particular produce. These export opportunities are what this post is exposing you to.
As we go on, you have to consider what opportunity you are interested in. In doing this you have to consider among other variables; exportable goods from Nigeria, garlic price in Nigeria, garlic sellers in Nigeria, states that produce garlic in Nigeria. Other variables to look at also in a  small scale and large scale export business in Nigeria include; Nigeria export commission and its functions and measures that Nigerian government is taking to promote made in Nigeria goods, Aba-Made products, Yam export from Benue state etc,  list of made in Nigeria products, and countries Nigeria export goods to.
Garlic Export Business Opportunities in Nigeria a Gold mine
How you can start your garlic export business immediately:
By what I have listed above so far, you could draw on certain export opportunities to work on. The intention of this post is how to arouse your desire for export business in Nigeria expecially for garlic, ginger, and other Nigerian produce and  products that could be exported. It's to let you know that we can work together to kick-start this business. Complete Full Marks Consultants Limited is a firm of chartered accountants,auditors, tax mangement, and business consultants.
Our business in this connection, is to collaborate with you in your export business start-up processes, do your business plan to give your business a focus, give you business informtion such as starting export business  in Nigeria, Nigeria export products, agricultural export products in Nigeria, export companies in Nigeria, list of made in Nigeria products, export of food products from Nigeria etc.,connect you with producers, farmers, distributors, other exporters, and foreing representatives and markets for garlic  and ginger internationally. Send in your information need through cfmclimited@gmail.com.

Garlic Export Business Opportunities in Nigeria a Gold mine
Great  Export Business Opportunities Before You
You can be a Full
Time Exporter.  A full time exporter is one that will be in this business 24/7. He/she or entity, will require various information to enable the export business flourish very well.
You can equally be a Part Time Exporter. In this type of export business, you don't need to be there full time, yet you will still need all the information required for your business.
Again, you can be Export Broker. Export brokerage is an export-connect business services. You will connect others,  like to the farmers, produce distributors, store houses, etc. for supplies, and other information.
Arm Chair
Exporter is an exporter who uses other exporters. In other words, he collaborates with other exporter to do his business.
So, how can other people be involved in this your garlic export business?
A lot of activities are involved in export business. And the fact is that they are all one form of  service or the other along the export value chain.  Therefore, you could need the services of  export collaborator, mentor, shipper, and document processors etc.
A collaborator gives information on availability, supply, demand and price of the commodities  locally and overseas.  For example, certain Nigerians living in Europe or American can give you information on these.  Such a collaborator is in business giving you such information.
Furthermore, for Garlic Export Business Opportunities in Nigeria a Gold,  you may also need the services of an  export mentor. This mentor coaches others to become exporters giving them training, guidelines and requirements involved in export business. You need to plan your export, then you need to get a buyer who is called contract source, source for the product and carry out  the logistics process and documentation, before you eventually ship the products.  The export mentor will educate you on  these.
Get business plan Templates here
Garlic Export Business Opportunities in Nigeria a Gold mine
The Gap Created
You could notice one gap or the other in between the scenarios shown above. This gap can be filled by Complete Full Marks Consultants Limited. We will provide you with all other information you require in this business.  We will serve as your collaborator connecting you with producers, exporters, shipping companies, international reps, and other marketing  activities/information.
If you are a starter, for Garlic Export Business Opportunities in Nigeria a Gold,  we will do all of your start-up process including your business registration with Corporate Affairs Commission, do your business plan, prepare your financial records and manage your internal control system.
And if you are already in business, we will help you  re-engineer your business through our various business appraisal and build-up approaches.
On Garlic Export Business Opportunities in Nigeria a Gold mine Completefmc.com gives detailed export information through out export manual at a minimal cost.  It also generates export business ideas and produces  export business plan models with comparative financial projections example. Our auto generated business plan templates give authentic annual operating plan analysis. So, we have enough to cover ecommerce business plan, basic business plan outlays, restaurant and bar business plan and financial business plans.
 Let us know your business information need through cfmclimited@gmail.com. +234 8034347851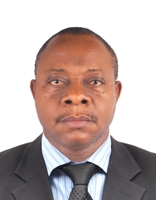 Founder/Managing Partner of Complete Full Marks Consultants Ltd. An Economist turned Chattered Accountant and Tax Practitioner with over 37 years of industrial experience.