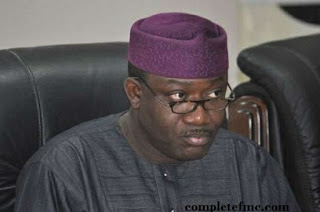 BITUMEN PRODUCTION IN NIGERIA – KICKS OFF
BITUMEN PRODUCTION IN NIGERIA – bitumen exploration in Nigeria, bitumen suppliers in Nigeria, where is bitumen found in Nigeria, largest bitumen deposit in Nigeria, largest bitumen deposit in the world, Ondo state bitumen deposit, bitumen in Ondo state, bitumen price in Nigeria.
Bitumen is a black, sticky substance such as tar or asphalt, used for making roads and roofs. It can also be said to be a black viscous mixture of hydrocarbons obtained naturally or as a residue from petroleum distillation and it is used for road surfacing and roofing.
BITUMEN PRODUCTION IN NIGERIA – KICKS OFF
As you may know, Bitumen is found in tar sands, which is also a combination of clay, sand and water. A heavy black viscous substance, oil-rich bitumen is extracted from tar sands, which is then refined into oil. The bitumen in tar sands cannot be pumped from the ground in its natural state; instead tar sand deposits are mined, usually using strip mining or open pit techniques, or the oil
is
extracted by underground heating with additional upgrading.
Expression of Interest for Bitumen to Commence by June- Fayemi
As a matter of fact, now that the nation's earnings in crude oil has dropped drastically, there can be no better time to look deep into the hitherto abandoned huge reserves of bitumen. Investors both local and foreign are required in this sector of the economy now. The Minister of Mines and Steel development, Dr Kayode Fayemi has disclosed this.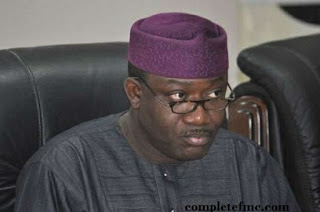 There is therefore, a pressing need to tap into Nigeria's rich mineral reserves. The failure of the past administrations
t
;o properly utilise the wealth of the nation to the betterment of lives of the citizenry has long been overlooked.
BITUMEN PRODUCTION IN NIGERIA – KICKS OFF
It is in records that, Nigeria has the second largest bitumen deposit in the world with the largest reserve found in Ondo state. Nigerians have argued that since Nigeria's crude might no longer generate sufficient revenue to run the nation's economy, there should be an alternative to fall back on. In the perspective of these, bitumen is a guaranteed option as Nigeria re-defines its road-map to economic recovery.
Honourable Afolabi Iwalewa, a lawmaker representing the Irele-Agbabu State Constituency in Ondo State House of Assembly, and one of the key proponents of bitumen thinks that the wobbly situation of Nigeria's oil is a wake-up call for the exploitation of bitumen: "Any moment from now, crude oil will fade off. Look at what is happening now with the talk of oil theft. Every state is crying now, even the Federal Government is crying that it is not getting what it used to get from oil.
What is the Federal Government doing, and why can't we find another alternative? If crude oil is not going to fetch us what we project (in terms of revenue), why can't we switch over to bitumen?"
BITUMEN PRODUCTION IN NIGERIA – KICKS OFF
Expression of interest by prospective investors in the country's bitumen project would commence within the next three months, the Minister of Mines and Steel development, Dr Kayode Fayemi has disclosed.
Speaking in Abeokuta, Ogun state Capital during his tour of mining sites in the state at the weekend, Dr Fayemi said government was working with a renowned consulting firm, Price Water House Coopers, to actualise the commencement of the process by mid year.
Nigeria is reputed for having the second largest deposit of bitumen in the world, spanning approximately 120 kilometres in Ogun, Ondo, Lagos and Edo States.
STATE GOVERNMENTS TO BE INVOLVED:
The Minister, who paid a courtesy visit on Ogun State Governor, Senator Ibikunle Amosun before embarking on tour of some mines in the state, urged state governments to key into the bitumen project, which he said could change the fortunes of the states.
Dr Fayemi said the Federal Government would partner with the state governments, investors and host communities to ensure a smooth coordination of the project and to ensure that international best practices were strictly adhered to.
Fayemi said that emphasis would be placed on exploration and exploitation of the minerals, stressing that prospective investors would be encouraged to set up processing plants, to ensure value addition and employment generation.
BITUMEN PRODUCTION IN NIGERIA – KICKS OFF
The Minister said that the Federal Government would partner with states and not compete with them as afar as mining is concerned.
He said : "On bitumen, our expression of interest would start within the next two to three months.
"We are working with PWC on the project. We want states to key into the project and Ogun is one of the states endowed with bitumen deposit, so we want states to take advantage of this.
CONSTRUCTION FIRMS IMPORT ALIPHATIC MATERIALS:
The Minister who stated that about 80 percent of aliphatic materials used for road construction in the country was still being imported in spite of the vast bitumen deposit, said government would focus on ensuring that serious investors who have proven work plan, financial capacity and are ready to build processing plants are given licences.
The processing plants, according to Fayemi, would boost local production, which will in turn help Nigeria meet local demands and create job opportunities for her teeming youths".
He urged state governments to set up special purpose vehicles or enter into a joint ventures with renowned operators to invest in the bitumen project.
"The ministry would subject activities of the investors to proper monitoring in order to ensure compliance with laid down environmental and safety procedures and guidelines," the minister added.
BITUMEN PRODUCTION IN NIGERIA – KICKS OFF
GOVERNMENT SECURES INVESTMENTS:
Restating government's commitment to security of investment, Fayemi said the establishment of the Mines Police division by the Nigerian Police as well as the emergence of the Joint Task Force on Mines surveillance would put an end to criminal activities in the mines and ensure safety of lives and investments in the mines.
Earlier at a meeting with stakeholders in the mining sector, the Minister had frowned at the attitude of some operators who are in the habit of exporting unprocessed minerals. He said the ministry is working with the customs and other security agencies to halt the trend.
Similarly he said states would now ratify consents, once the host communities had ratified it. This he said would reduce the tension between the state and Federal government.
He said it was important for operators to cooperate with state governments and the host communities where they are carrying out their mining activities, in spite of the fact that they got their licences from the Federal Government.
BITUMEN PRODUCTION IN NIGERIA – KICKS OFF
We encourage our teeming readers, entrepreneurs and investors to take up this opportunity of investing in Nigeria.
On how to go about this investment in Nigeria, do contact us for further directives. Our management team will ensure that your start-up process are done in time and your business commences in earnest.